Track by Track: Tam Vantage – Laughing Gas & Apple Pie
Music / Features
Track by Track:
Tam Vantage – Laughing Gas & Apple Pie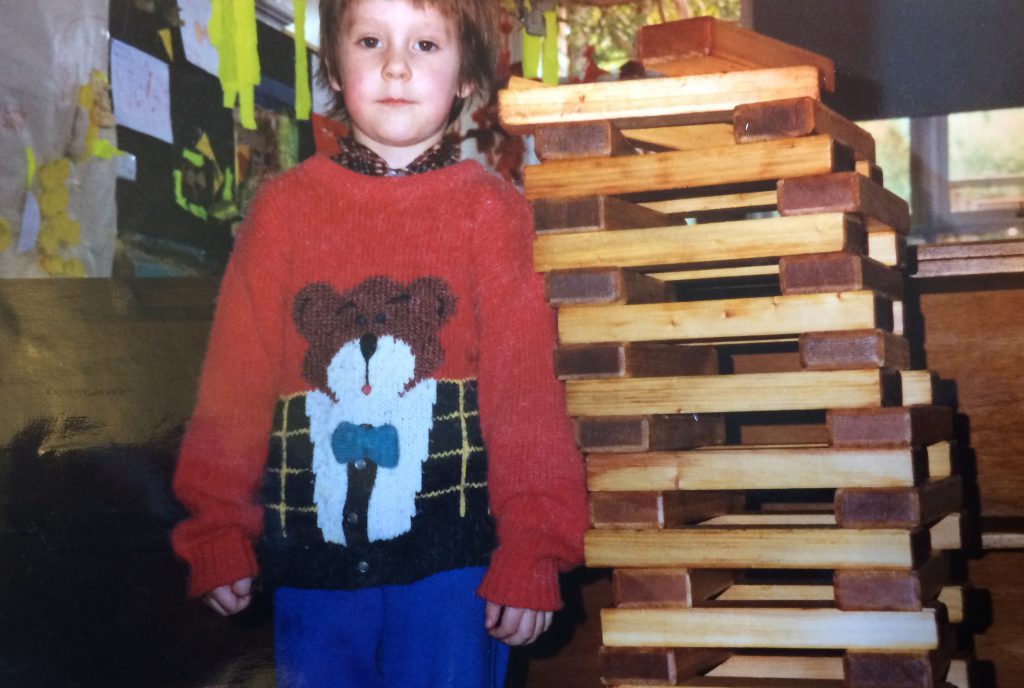 Earlier this month, Melbourne lo-fi pop mastermind and multi-instrumentalist Tam Vantage delivered his anticipated third full-length album Laughing Gas & Apple Pie, ten tracks painted with an agitated palette of garage rock nuggets with layers of distorted guitars and restless drumming.
Earlier this month, Tam Richards-Matlakowski a.k.a. Tam Vantage returned with
Laughing Gas & Apple Pie
, the third solo album from the prolific songwriter who's played on some of your favourite local records from the likes of Girlatones, Pop Singles and the Stevens over the last decade. This new LP follows up his extensive batch of home demos he released on Bandcamp last year and is the first record to be released on his and Kayley Langdon's (Carpet Burn, Blonde Revolver) new label Still Traveler Records. 
Recorded with Jesse Williams of Girlatones along with production from Mikey Young (Total Control, Eddy Current Suppression Ring), Laughing Gas & Apple Pie is Matlakowski's first official release since 2017's hyper-melodic Show Me to The Sun. With touchstones ranging from the The Go-Betweens to Guided by Voices, the new LP ventures with a sprawling stream of consciousness between its fuzz-rock reverb and endless supply of hooks. 
The opener 'Living On The Outside' is bolstered by Matlakowski's melodic guitar-pop with fuzzy guitars that swarm forward with momentum over the nearly motorik drum beat. 'Story Time' is freakishly catchy, fuzz-dripping power-pop wizardry with earworms that'll wriggle in your head. 'Dissociation' is braced by its warm, ramshackle charm, while 'Colour Blind' is an unrelenting and shambolic concoction of krautrock and garage-punk with its shimmering blast of overdriven guitar noise that drives forward its climactic finale.
A centre-point on the album, 'How Many People' is incredibly catchy and hook-laden with its distorted, Flying Nun-style pop bliss. Inspired by the Russian film Stalker, 'The Zone' is an onslaught of minimalist abrasiveness with its razor sharp guitar riffs and pounding rhythms and 'Sex Drive' cruises with its ringing guitars, sonic buzzes and salacious sense of humour. To round out the listen, 'Ring Around The Rosie' wanders aimlessly into the darkness underneath its quiet pop melodicism and swirling guitar tones.
Across the new LP, Matlakowski's soundscapes develop in an unrelenting and explorative manner with glints of social commentary and personal anecdotes that carve deep into your brain over the melodic threads and ever-present pop sensibilities. To dig deeper into the new album, we had the pleasure of catching up with Matlakowski, who reflects on the creation of each track and the stories behind them. 
Living On The Outside

I talked a bit about this track already in a write-up that happened through Paperface Zine music blog. Musically it was influenced by noisy, driving, semi-chaotic and semi-melodic bands such as Isn't Anything-era My Bloody Valentine, Zen Arcade-era Hüsker Dü and Melbourne bands like Contrast or Zond. A bit of extra info is that the drums were the first thing to get recorded, and there was no click-track or backing-track used when I played them.
Story Time

This song is loosely about the end of my childhood/adolescence, and about my family being uprooted from our home when I was about 19/20 years old. I think of it as being an abstract collage, rather than a linear song. I put a lot of work into getting the overall guitar sound for this track. There were three main guitar pedals used – an MXR Distortion + (an old one from 1980), a Proco Rat (a dodgy D.I.Y version called the 'Mouse') and a Fuzzface (a copy that I made using a 'Build Your Own Clone' kit).
The Dentist

There are a few films and their portrayals of dentistry that influenced this song – we have Marathon Man, Brazil, and Little Shop Of Horrors. I also had a rather brutal experience of getting multiple teeth removed as a teenager, for the purpose of getting braces. I am especially happy with how the lead guitar sound at the start of this song came out – it was achieved by using a wide stereo delay, with some fairly intense modulation on it, and then double tracking it – it is the sound of a mini circular saw, cutting at your gums.
Dissociation

The rhythm guitar parts in this song were influenced by the playing of Pat Ridgewell from Small World Experience, and the overall dreary sound is also indebted to them. An earlier mix of this track included a purposefully out of tune acoustic guitar strumming in the background throughout. It was intended to make the listener feel a bit queasy, but I decided that this was unnecessarily sadistic and re-recorded it with a bog-standard, in-tune acoustic guitar instead.
A Butterfly

This one is a bit of a leftover, broken-hearted, "woe is me" love song from a while back. The imagery within the song was influenced by magic realism – more specifically, it was a book The Unbearable Lightness Of Being by Milan Kundera. The instrumental sections are my favourite parts of this song. The verse is all major 7th chords.
Colour Blind

For quite a while the working title for this song was 'Media Lies' which in hindsight was terrible, and now makes me cringe. The instrumental section at the end of the song is possibly my favourite part of the album.
How Many People?

This song is about the experience of knowing a lot of people, but not knowing them very well or with much depth. Musically, I think it was somewhat influenced by the Nirvana track 'Radio Friendly Unit Shifter' which left a strong impression on me as a teenager. I loved the way that the snare was on the beat for most of the song and it was really intense – but then for the "bridge" everything would open up, it'd get real catchy and the drums would go berserk.
The Zone

I used a Russian film called Stalker as subject matter for the lyrics of this song. The first half of the song is simply about what happens during the first half of the movie. The second half of the song changes, and is about the notoriously troubled production of the film itself.
Sex Drive
This song is about how when it comes to sex there are a lot of people who are repressed.
Ring Around The Rosie

This might be my favourite song on the album. I really like the lyrics – they reference a range of common phrases, songs for children, and nursery rhymes. It is basically a song about pie, and how some people aren't getting their fair share.