Ys The Oath in Felghana (Vinyle Collector)
More info
YS: THE OATH IN FELGHANA SOUNDTRACK + (COLLECTOR VINYL)
Join the brave Adol in his legendary adventures in Felghana!
For our first collaboration with Nihon Falcom, here is the amazing Ys: The Oath in Felghana Original Soundtrack in a limited collector Vinyl Edition! 
Published in 2005, Ys: the Oath in Felghana is the acclaimed remake of the A-RPG Ys III: Wanderers from Ys,
initially released in 1989 on PC-88, PC-98 and MSX2.
Composed and arranged by the famous Falcom Sound Team jdk, the original soundtrack is an absolute compendium of blistering rock tracks and unforgettable melodies. To complete this retro quest, the third disc contains the soundtrack from the original game Wanderers from Ys, released on PC-88!
WAYO-V015C (Fall 2021)
46 tracks, 3 LP discs, purple & red marble entirely remastered for the vinyl format
Collector lift off box containing 3 x LP into their individual illustrated sleeves
16P booklet with illustrations from both games
Collector Shikishi & Worldmap included
Composed & arrranged by the Falcom Sound Team jdk
Licenced by Nihon Falcom, produced, published and distributed by Wayô Records
LIMITED COLLECTOR EDITION BONUS
Ys: The Oath in Felghana Shikishi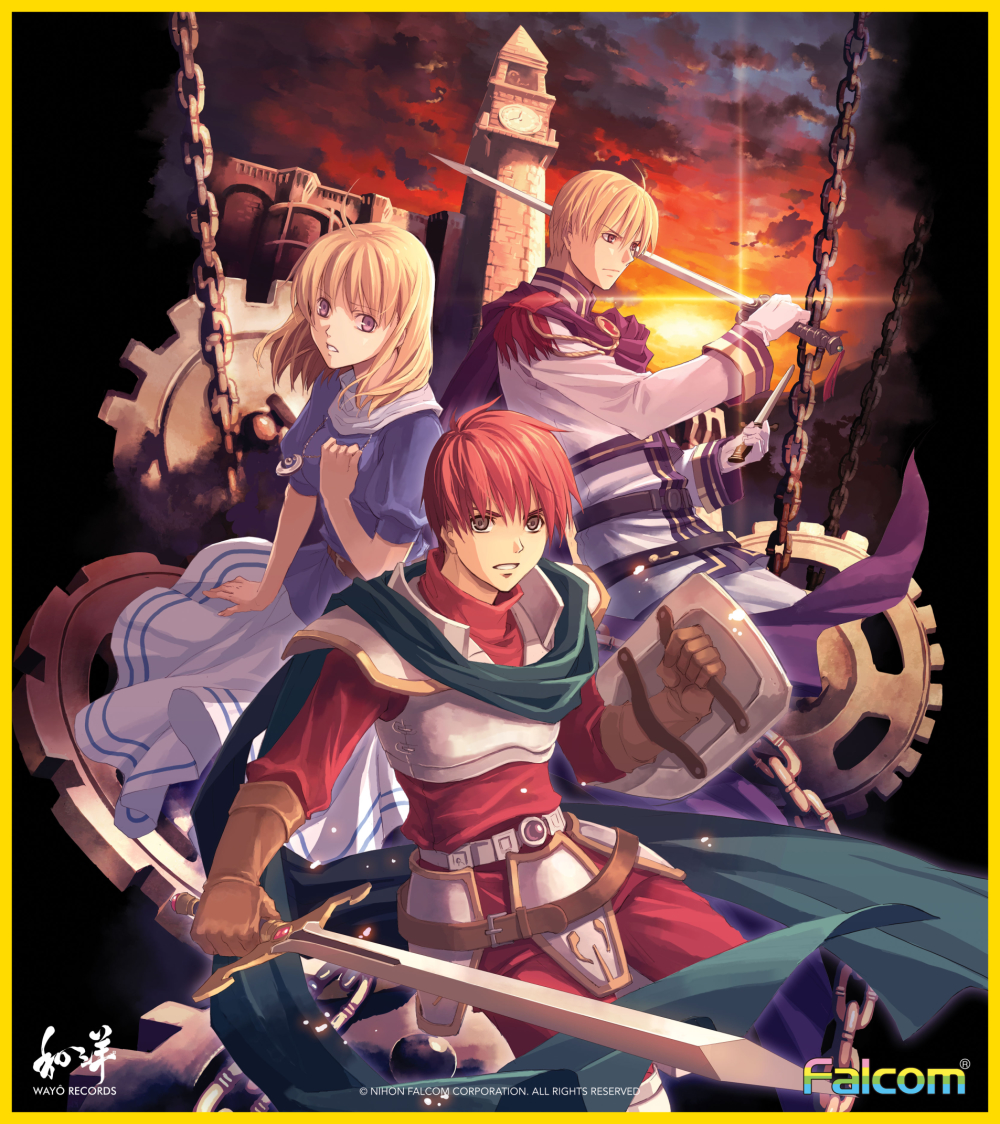 A Japanese Shikishi is a sheet of fine handmade paper affixed to a hard backing. The edges are decorated with a strip of gold paper. All our shikishis are made in Japan by authentic manufacturers. 
Felghana Worldmap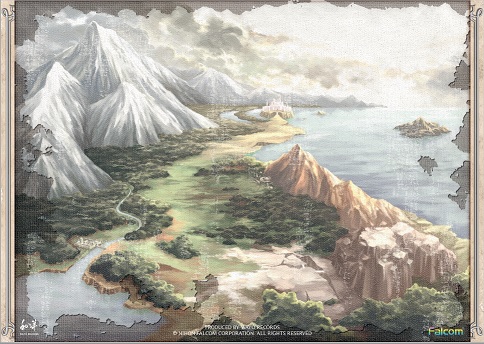 Tracklist
SIDE A (Ys: The Oath in Felghana OST)
01 The Oath in Felghana ~ Omen = Styx =
02 Trading Town of Redmont
03 Quiet Moments
04 Prelude to the Adventure
05 The Boy's Got Wings
06 Be careful
07 Raven Beast
SIDE B (Ys: The Oath in Felghana OST)
01 Illburns Ruins
02 A Searing Struggle
03 Snare of Darkness
04 Lightning of the Grim Reaper
05 Quickening Dream
06 Steeling the Will to Fight
SIDE C (Ys: The Oath in Felghana OST)
01 Tearful Twilight
02 Valestein Castle
03 Sealed Time
04 Believe in My Heart
05 The Beat of Destruction
SIDE D (Ys: The Oath in Felghana OST)
01 Tower of Destiny
02 The Strongest Ennemy
03 Farewell ~Dear My Brother~
04 Morning of Departure
05 Wanderers from Ys
06 Key of the Light
07 Dancing on the road (Unused Music)
SIDE E (Ys III Wanderers from Ys OST)
01 Dancing on the Road (User Disc Creation)
02 Omen =Styx= (Opening)
03 Trading Town of Redmont (Town)
04 Quiet Moments (Private House/Inn)
05 Prelude to Adventure (Map Select)
06 The Boy's Got Wings (Stage Entrance)
07 Be careful (Tigray Quarry)
08 Raven Beast (Medium Boss)
09 Illburns Ruins (Ruins – Above Ground)
10 A Searing Struggle (Ruins – Lava Area)
11 Snare of Darkness (Tigray Quarry)
12 Steeling the Will to Fight (Eldern Mountain)
13 Lightning of the Grim Reaper (Stage Boss)
SIDE F (Ys III Wanderers from Ys OST)
01 Valestein Castle (Valestein Castle)
02 Key of the Light (Valestein Castle – Place of Worship)
03 Sealed Time (Valestein Castle – Clock Tower)
04 The Beat of Destruction (Galvaran Island)
05 Tower of Destiny (Galbalan Island – Top Floor)
06 Behold!! (Galvaran's Threat)
07 Morning of Departure (Town – Ending)
08 Wanderers from Ys (Ending)