BOI SYCO & Amitida Join Forces For New Single "Tricky Boy"
Tricky Boy is an uplifting Dance track born from the collaboration between Producer Boi Syco and Singer songwriter Amitida. The song was written about one of my best friends who's really obsessed with boys and can't get enough of them. "
"These bad guys always get close to her and break her heart and I tell her to stop it and be careful about them every time. She's beautiful and I really Don't want her to get hurt by these tricky boys; I've decided to write this one about her." Says BOI Syco
Amitida is an 18yo singer songwriter from Iran. With her topline vocals and her catchy lyrics Amitida is an inspiring artist and one to watch! She loves working in all genres such as rock, electro pop, house, dance, indie/pop.
From the age of 13 Amitida has been Singing & songwriting and in current years she has also been learning production. Amitida is a self-taught Musician with some vocal coaching to help her find her full voice. Music is her passion and is what's inside her with some musical inspirations from other artists Adele and Taylor Swift are the people who make her want to do music. Her biggest fans and supporter are her Mum & Dad helping her and encouraging her to follow her dream.
BOI SYCO aka Jackson Boi Syco Music is a music producer from Africa born and raised in the city meteor Lusaka, 
"I started my musical career in 2015. I started my journey being a rapper, I made a few tracks but decided to quit because I wanted to produce music More So I start experimenting with sounds,
My role models where Lex Lugar, Southside, metro and London on the track, I loved his 808 design so much, back then it was the sound everyone was jumping.I developed my own sound by just giving it a go and watching tutorials on how to produce music. fast forward to the year 2017 I was introduced to by my producer friend Dmstry,I then started to learning how to make Dance Music it was challenge because I listened to a lot of Martin Garrix, kygo, and illenium, it took me a while to learn because in my country nobody made electronic dance music apart from my Friend Dmstry."
What inspired this last release?
-most of the time I get inspired by the things that happen around me . Friends,family and everything I go through are the things and topics I write about . Tricky boy is about one of my best friend's personality and habit of the way she treats boys around her . I always tell her to be careful about these Tricky boys. She still doesn't listen to me though .
Do you get inspired by other art forms? 
-I always listen to music and it's kind of a daily routine for me . There are many reasons for that , one is that as a musician and songwriter you have to be full of various ideas and views all the time so you can put your best into your tracks and art . Listening to other songwriters and artists is like I'm reading books and learning something new . I find it really effective .
Any funny anecdotes from the time you were recording or writing this?
– before I write the song's lyrics I already have the melodies in my head every time I start any new project, this thing is always there for me before I start working with rhymes and words . For a tricky boy I remember the idea of the hook part sounded really ridiculous and funny at first and I even had thought about changing it. However when I thought about the story that I had aimed to write about I immediately changed my mind and I was like : that's actually really cool why not ? . 
What's your favorite place or environment to write?
– I know other artists have their own splendid spot to write their songs but for me, just give me a pen and paper and I'll do my job which is writing. Most of the times I write my songs in my room on the floor which looks the simplest way but I have some beautiful tracks that I've written on the road in the car .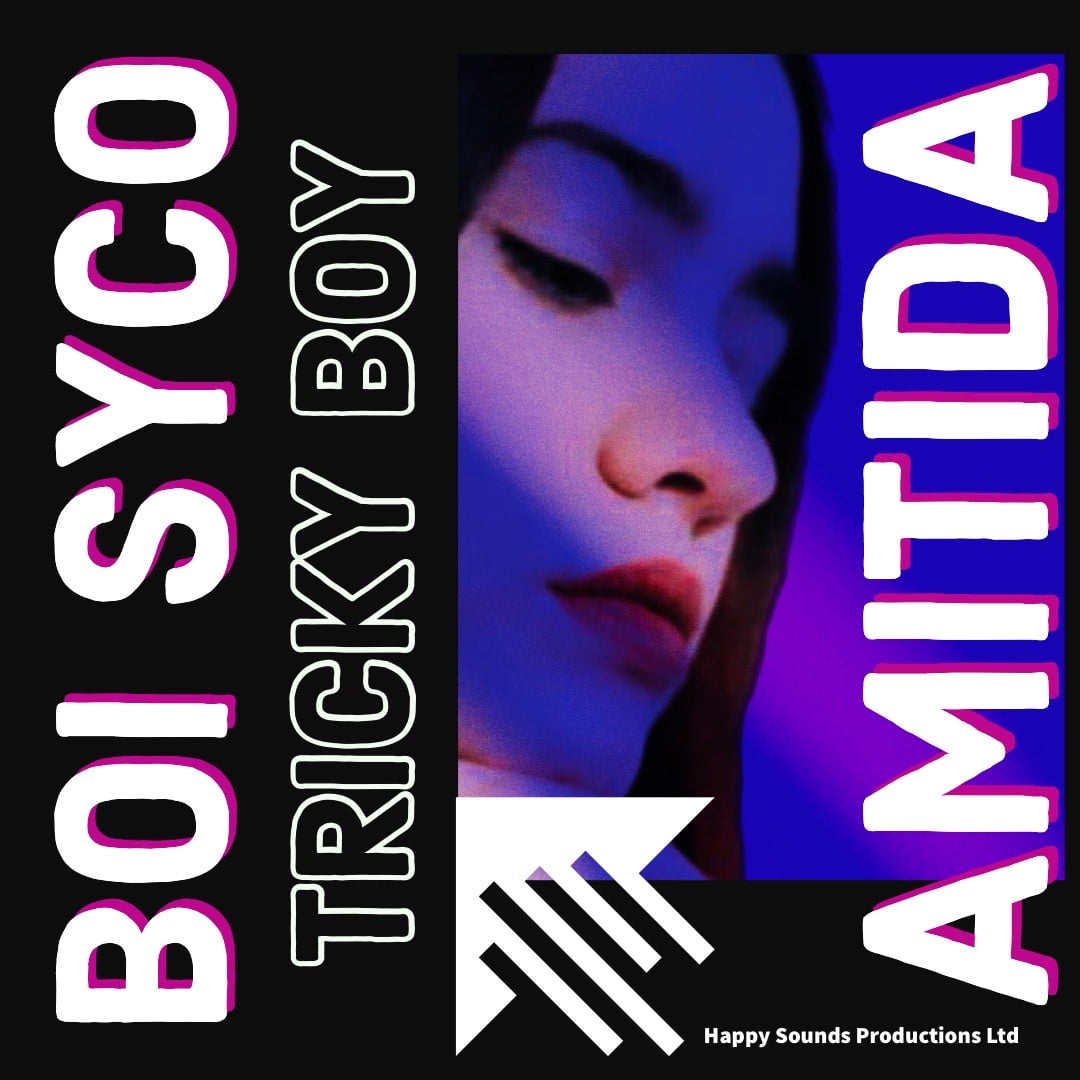 What's a record that shaped your creativity?
– I was only 13 when I decided that I wanna become a great singer_songwriter in the future and I owe part of this dream to Adele and her song Someone Like You . This song was the main motivation for me to start what I'm doing now . Also after a while I found my second idol who is taylor swift ; the reason that I've decided to write my own songs and learn how to play guitar is her . 
Who is an artist or band you look up to today?
– As I said I listen to music a lot , different singers, different bands and different artists . My favourite ones these days are Adele , Taylorswift, ariana grande, Bruno Mars, bts , imagine dragons, blackpink, billie elish , Olivia rodrigo, halsey , conan gray and …….
What excites you the most about what you do ?
– one of things that I like about being a musician and songwriter is that every time I write I create something new that has never existed before and the best part is that it belongs to me and my mind. Another thing that really keeps me going is people who follow me. I think it's too soon to call them fans but I get really excited before any release to see their reactions .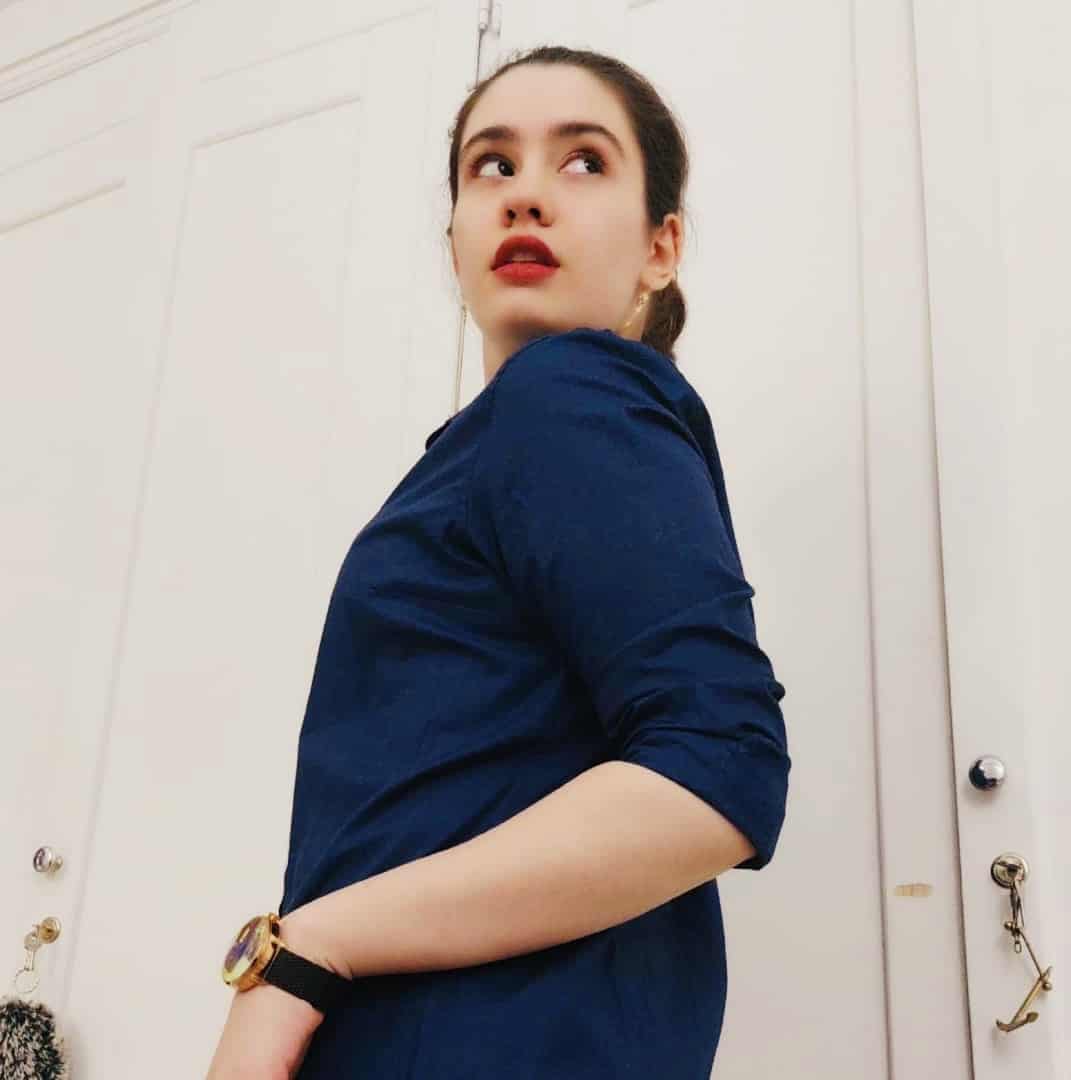 What is your view on genres and music styles since you mix a lot of them in your music?
– I'm extremely glad that we have various genres and styles in the music industry because only one style is never gonna be enough for us as listeners. I never confined myself in one genre in music and I'll never do that. I wanna work with different producers and in different genres to challenge myself every time I create something new . My favourite style at the moment are alternative,house/dance , pop and indie. 
I'm working with EDM producers now, who introduced me to my label ( happy sounds productions ).
What does music and art mean to you?
– music has always been there for me ; as a friend and as a way to get connected with other people furthermore as a job now . I don't wanna sound dramatic but music is my whole life and soul . I can't imagine my life without it, not even a single moment. 
How would you describe your act in one word?
– creative