Long Running Punk Label Tam89 Records Launches Bandcamp Site [Worldwide]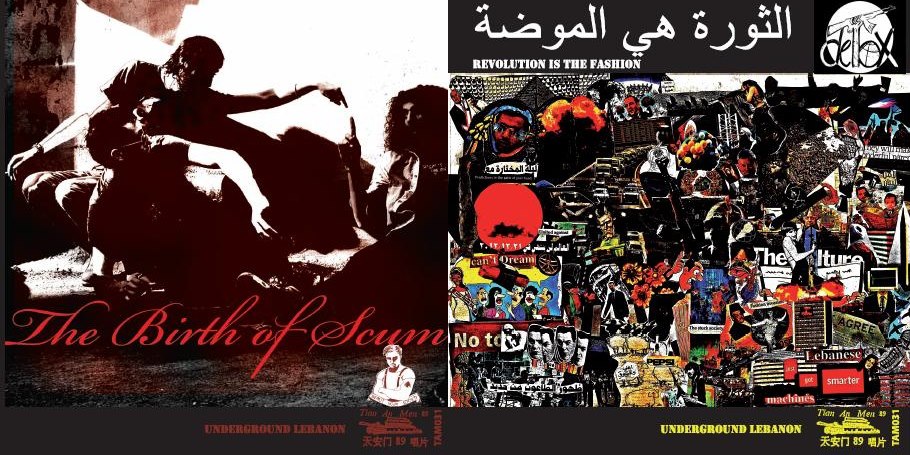 Long-running record label, Tam89 Records, has opened a Bandcamp page making it easier for supporters of WORLDWIDE punk rock (or punk adjacent) to be able to purchase vinyl from bands all over the world.
For those unfamiliar, the owner, Luk Haas, started the label back in 1993 and according to the label's bio, it was "…created in 1993 to release punk from parts of the world where, due to financial reasons/civil wars/lack of record factories, there is no possibility for the bands to release their music on vinyl. Our idea of punk is that different definitions of it exist in different places. It is universal and transcends cultures. It's not a sterile, narrow style, monopolized by Westerners, as some would believe". 
That statement encapsulates so much of what people who truly believe in worldwide punk rock harness in their hearts. This isn't and shouldn't be strictly a Western-focused medium, which unfortunately it continues to be (think about how many people in your socials jump to share videos/demos/music of American bands in comparison to regional bands). Luk was kind enough to add, "I started the label following years of traveling to search for and meet punk bands in countries where no contact was ever had. At the time I was already writing scene reports for MRR and other zines which I started doing in 1986. I also wanted to help them be released on vinyl. But labels were not that interested at the time, so I started Tam89 Records in 1993 to do this. DIY, non-profit, just to help my friends in those places. Basically, that's it."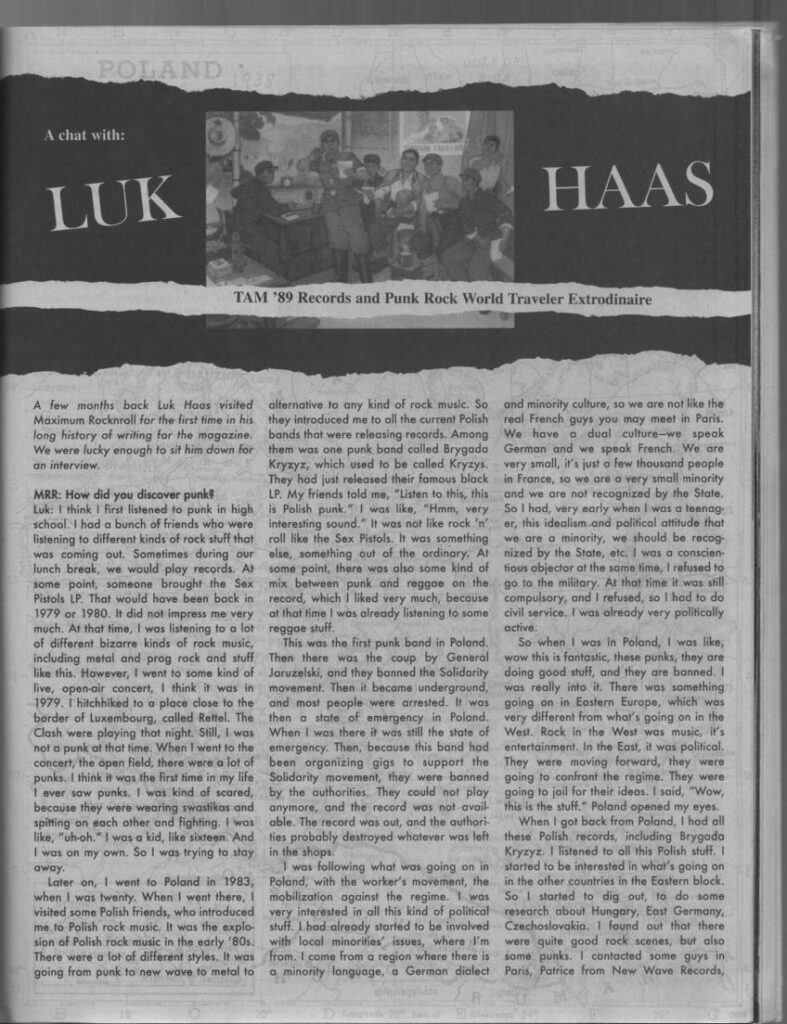 Click here to read an in-depth interview with Luk Haas. 
As mentioned above, Luk has decided to put up Tam89 Records releases on Bandcamp but it wasn't actually his idea to begin with. "I took the original Tam89 Records website down as it was not bringing in many contacts or orders. It was hosted by yahoo and they kept increasing the fee, also they warned that they would request new site-building tools, so I would have had to redo the site fully with new software which I did not have. So just from the perspective of cost, I decided to bring the whole site down."
So what led him to start it all back up? "Aaron Muchanic from World Gone Mad, a label out in the US, was who offered to take charge of creating the Bandcamp page because he already created one for his label and was quite successful at it. Aaron creating this page is special because he discovered Tam89 when he was 13 and has been one of the biggest fans since. After being a fan for so long he then created his own label and has released so many good bands. He recently released Crispy Newspaper's LPs – a hardcore punk band from Yakutsk." [Editor's Note: We LOVE that band – their last record was in our top 10 list of 2019 HERE.]
One thing you'll notice about the digital streams on the Bandcamp page is that the streaming audio only seems to include short sections of music. "I hesitated at first to create a Bandcamp page because I don't want to sell files. My label has always been vinyl only. So we compromised by uploading only snippets of the releases to listen for free, then people can buy the vinyl. We don't recommend nor suggest buying the digital releases as the "albums" are not fully available digitally. So we overpriced this to avoid any digital sale. Tam89 is vinyl only!"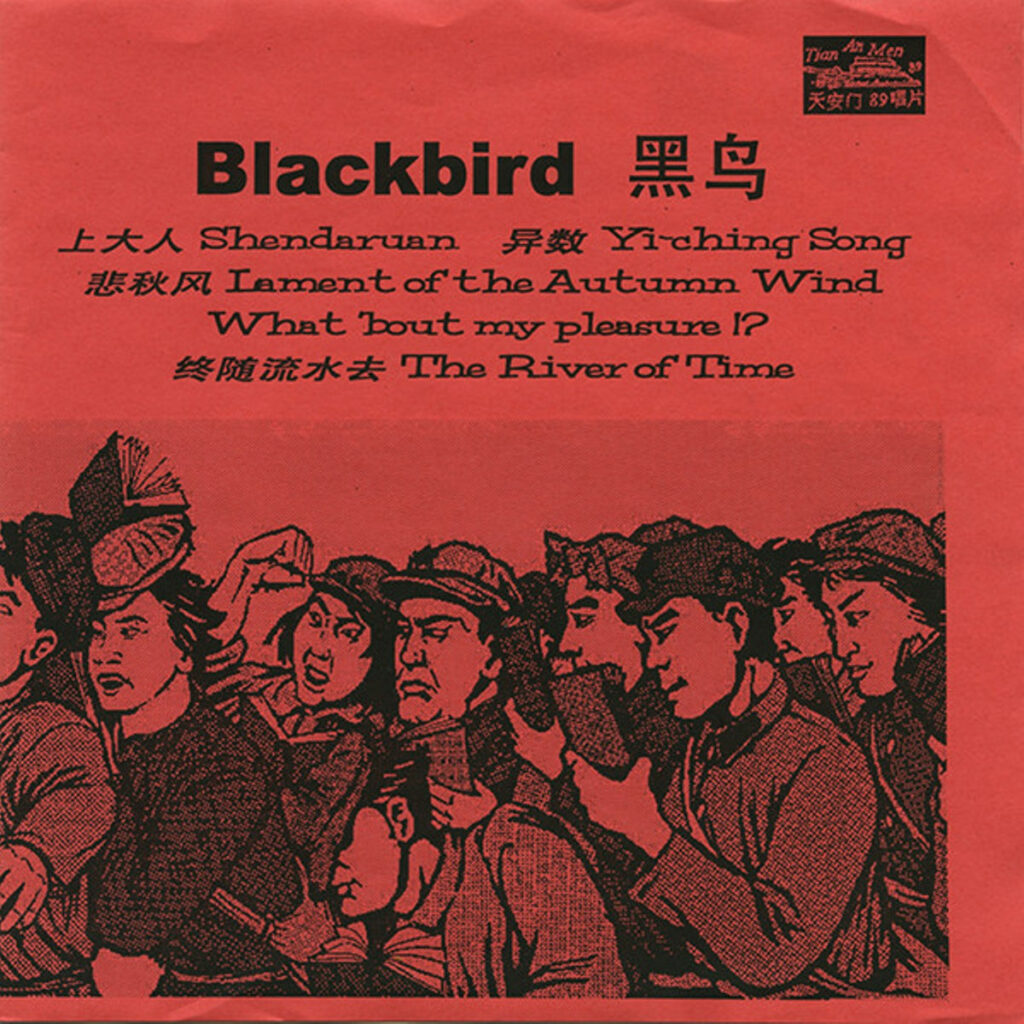 We own both of these releases on vinyl. 
As you look through his collection of music, (you really should spend some time) it is remarkable to see this almost encyclopedic database of underground music from places like Morocco, Syria, Lebanon, Pakistan, Azerbaijan, Iran, Kosovo, etc., the list is endless and simply, incredible. He even released the very first punk compilation from Iran "1382: The Persian New Waves". You'll be pleasantly amazed and, frankly, thankful that someone somewhere in the world was passionate to go to great lengths to document all this.
Huge thanks to Luk for his dedication to unearthing underground bands from regions less traveled. Though he hasn't released anything new since 2013, this vast catalog of music will last you all a lifetime. Also, it's not that he won't release anything new. "I haven't released anything since 2013 for many reasons, private and professional. I have still have projects in mind but the time is bad for vinyl right now. Prices are too high, delays are too long and unpredictable, there are so many releases, and way too much hype. I prefer to wait a bit to see if the situation will calm down. I hate hype! Haha…"
We look forward to it!