Manchester-based indie rockers Weimar (pronounced Vy-marr) present their new single 'The Girls of LA' for release via German Sheperd Records on March 25th. This is the first taste of their debut album 'Dancing On A Volcano'.
Stylistically fluid and expansive, this upbeat pop-rock anthem melds Weimar's 70s avant-garde influences with traces of 90s college rock. Lyrically it is an ode to the bottle service girls, who work LA's clubs and bars, using tips gained from punters to finance their wider career aspirations in Hollywood and the business world. It is a celebration of their business prestige, and a positive reflection on the essence of the American Dream and the road to stardom. An optimistic and life-affirming oddity in the midst of Weimar's mostly dark repertoire.
This single comes with the B-side 'Transatlantic Confusion', a reworking of a song by singer Aidan Cross and guitarist Stephen Sarsen's former band The Bacillus (the original version available on The Bacillus album 'I Can't Adapt To This Prison You Call Society').
Produced by Adam Crossley and Chris Guest of Vibratone Sound Studio, the cover art for this single was created by acclaimed artist and writer Brian Gorman. Long-term Weimar collaborator Nikos Pavlou directed the accompaning video, which stars rising actress and model Ashley Marsh.
Weimar is a four-piece made up of bassist John Armstrong (The Speed Of Sound), vocalist/ guitarist Aidan Cross (The Bacillus, Black Light Mutants), drummer Anthony 'Eddy' Edwards (The Deceased) and guitarist Stephen Sarsen (Frank Is Dead, Playground).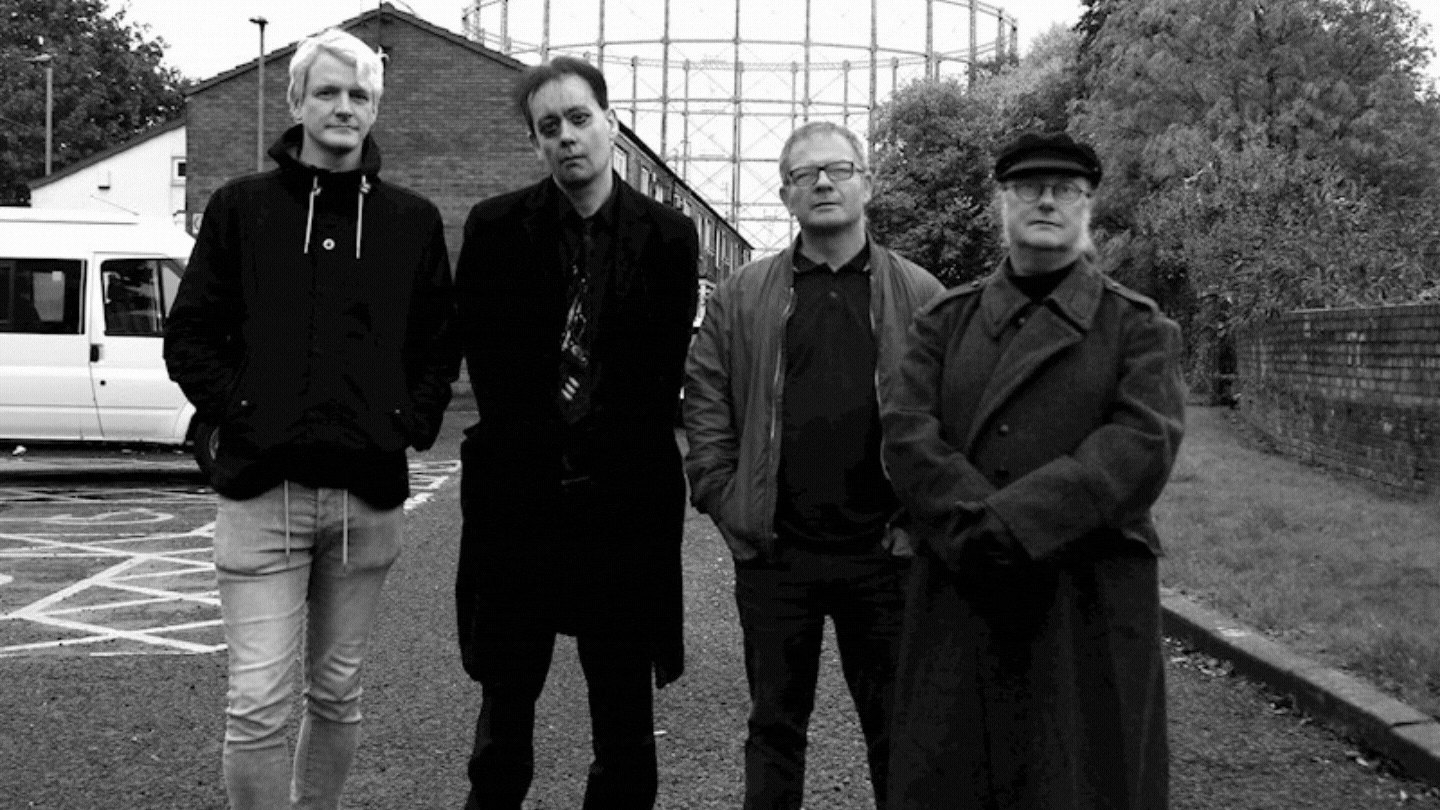 Since forming in 2016, Weimar emerged on the live circuit in 2017, Louder Than War named Weimar amongst its 50 Bands To Watch for 2019, the year they debuted the single 'John Doe / Curse the Songs', followed by 'Marvel To The State / Undesirable Master'. Having worked with legendary post-punk producer Simon 'Ding' Archer, they've also played support slots with Tom Hingley (Inspiral Carpets) and goth legends Skeletal Family.
The eclectic progressive art-rock quartet's output encompasses a range of styles from post-punk roots to no wave, cabaret, chanson, jazz, funk, psychedelia, alternative folk and gothic rock, coming together in a distinctive fusion.
As of 📌 March 25, 'The Girls of LA' will be available everywhere digitally, including Spotify and Apple Music, as well as through German Sheperd Records directly and the artist's Bandcamp. The full "Dancing On A Volcano' LP, set to release on 📌 June 24th, will be available digitally and also on CD. It can already be ordered via Weimar's own Marlene's Hat imprint.

"High-tempo and fun, this music sits perfectly in no-man's land between such genres as college indie rock, post-punk and rock n' roll – pure adrenaline with a pulsating rhythm and vocal line that adds further drive" ~ Amplify Music Magazine
"Perhaps the most important band to come out of Manchester since Magazine" – Eighth Day Magazine
"Emphatic execution of highly observant songs informed by life's surreal and unnerving experiences, underpinned by instrumentation which is accomplished – almost oblivious to how good it actually is. Guitars jangle, jolt and drive emotion in equal measure, matched with point-hitting drums" – Louder Than War
"Post Punk artists may be fairly prolific in Manchester, but there are none quite like Weimar… Weimar's sound is an eclectic smorgasbord of elements weaved together in an un-assimilative refreshing feat of ingenuity" – AnR Factory
Weimar
The Girls of LA
German Shepard Records
25 March 2022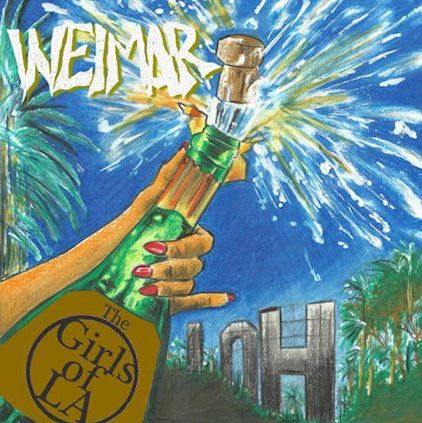 TRACK LIST

1. The Girls Of LA

2. Transatlantic Confusion
CREDITS

'The Girls Of LA' written by Armstrong/ Cross/ Edwards/ Sarsen

'Transatlantic Confusion' written by Cross/ Lee/ Quinn-Harvie/ Sarsen

John Armstrong – Bass

Aidan Cross – Vocals, lyrics, rhythm guitar

Anthony 'Eddy' Edwards – Drums

Stephen Sarsen – Lead guitar, backing vocals

Produced, mixed & mastered by Adam Crossley and Chris Guest

Recorded at Vibratone Sound Studio, Manchester

Cover Art by Brian Gorman

Band Logo Design by Jim Cattell

© Photos by Zac Gale
Keep up with Weimar
Website | Store | Facebook 
 Bandcamp | Twitter | Instagram | Soundcloud 
 YouTube | Spotify | Apple Music 
Keep up with German Shepard Records
Website | Facebook | Bandcamp | Instagram | Twitter
📌CALENDAR BLOG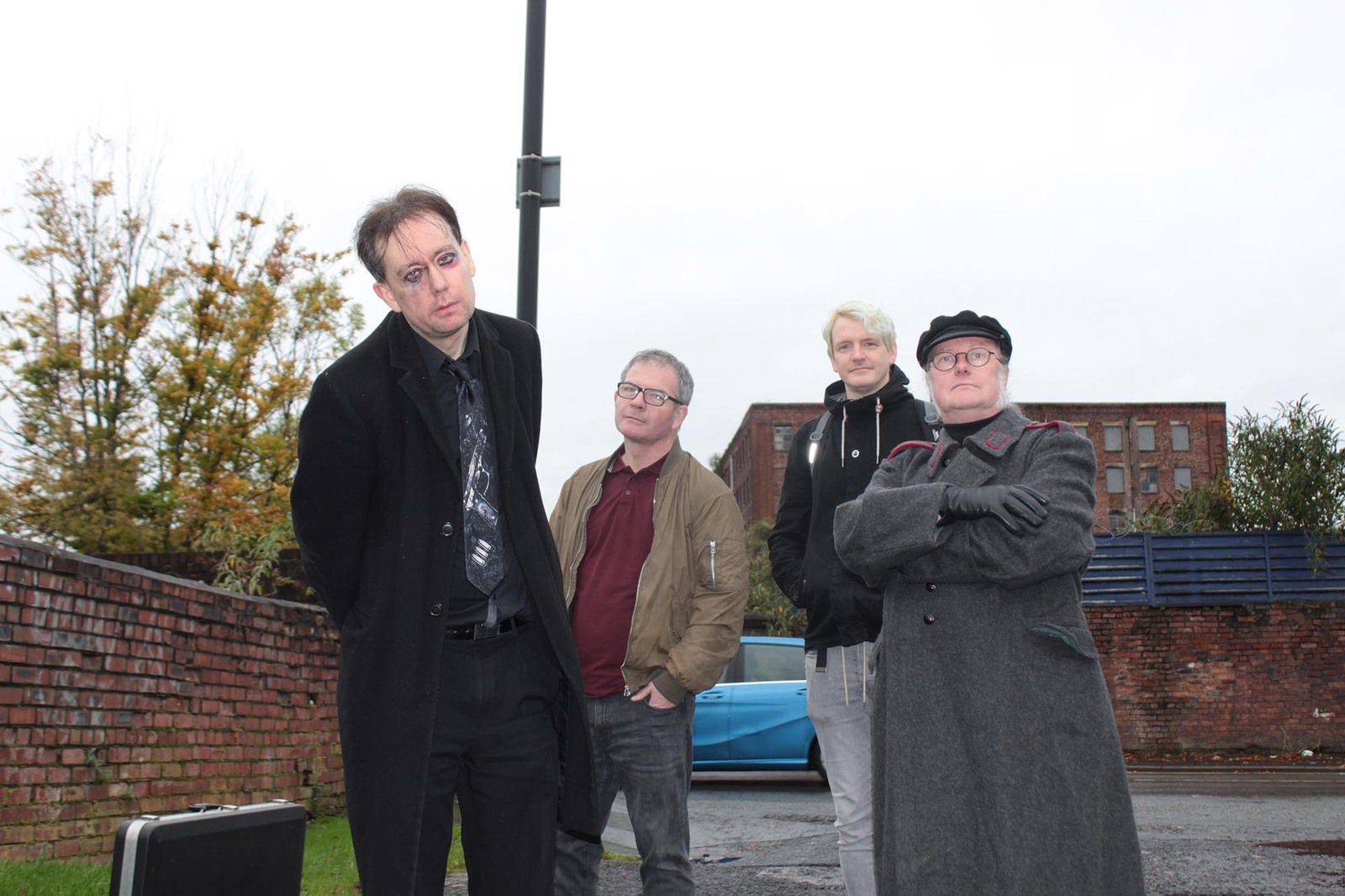 ©
SELECTIONSORTIE
s
… 
FR  2017
•
 2022 
9

 BLOG PARTNERSHIP  :  SHAMELESS PROMOTION 
DISCLAIMER :
Intellectual property.
The ideas, the concept, the layout, the texts are protected,
you can share through the blog interface
• For all requests only by email
selectionsorties@gmail.com
DIFFUSION MARCH, 24, 2022 
---