Happy April Fools ….. PUNK GLOBE NOW  HAS A DONATION BUTTON ON THE INDEX PAGE  Punk Globe takes pride in being a long running magazine that offers a free DIY website for people to get the latest news, reviews, articles, interviews plus much more. However the website does have costs to cover monthly. So, any donation that you can make will be greatly appreciated. We want to continue to cover the scene. Thank You All So Much  https://www.punkglobe.com/index1.php 
BUY A BANNER TO ADVERTISE your band, gig, book, anything … Be sure to check out PUNK GLOBE BANNER RATES here
https://www.punkglobe.com/newadratespage.html
Be sure to buy GEZA X RECORDS latest release the latest RODNEY ON THE ROCK VOLUME 4. It is filled with lots of killer bands like GEZA X, PROFESSOR AND THE MADMEN, BECK BLACK and loads more…Order it here https://digital-delivery services.lnk.to/Z0NlJfNnWE……. Everyone seems to enjoy GINGER COYOTE and JELLO BIAFRA'S on their first date photo.. Notice THE BRAINEATERS Necklace… Thanks JIMMY CUMMINS for pointing it out……. MS. LIGAYA is working hard on her therapy as I am getting good results….
DAVE DAVIES Guitarist for THE KINKS long awaited Autobiography will be out soon… MDC are on tour in Europe. I was speaking with DAVE about how lucky he was to have visited so many places while having a great time… He agreed….I love DAVE so much.. He is behind a RAISE MONEY FOR UKRAINE CD release benefit… The benefit CD to save THE BOTTOM OF THE HILL and The IVY will be released… There will be bands from all over on it.. TARA REZ BAND being one of them…. Sympathy out to LISA PUNK–PRINCESS on the passing of her fur baby Cat… New track from D A GROINS ..'Kick Him In The Pu(b)lics'
https://serialbowlrecords.bandcamp.com/track/kick-him-in-the-pu-b-lics
4 track 7″ EP '100% Groin' is available now in red (limited edition) or black vinyl
https://serialbowlrecords.bandcamp.com/album/100-groin
A feral rock 'n' roll howl from the festering, spider and rat- infested garage, DA GROINS finally release their first 4 songs into the wild in the shape of this raucous 7".
Recorded with barely functioning instruments and smashed through in one take apiece, these 4 tunes buzz and skree all over the place, with not a moment's thought for fidelity or corporate edge- smoothing. A total no-frills production (even "production" seems a bold claim) that simply captures DA GROINS in their snotty, dribbling, fuck you, glory. As it proclaims on the back of the record, this is "sloppy aggro garage shit", and it's hard, nay impossible, to argue with that. The songs though, are mag-fucking-nificent! If you can get with the no-fi, these are catchy-as-hell garage punkers with rockin' 3 note guitar solos and an overload of nasty attitude. If your idea of "garage punk" is THE HIVES and THE WHITE STRIPES, then turn away now; this isn't for you! This is for the realer dealers who get off on the unadorned, primal budget rock of THEE HEADCOATES, THE MUMMIES, and ARMITAGE SHANKS…….. Thank you for following me on Instagram JAMES MARSHALL of THE HOUND REPORT…
The OSCARS Now known as 'Who Will Smith BITCH SLAP NOW ' caused so much havoc in the area I live with street closures and NOT being able to walk on the street within a mile of the event.. It was hosted by three Women or as the hilarious AMY SCHUMER so aptly put it . They paid for all three of us. Less than they would pay one man… AMY SCHUMER, REGINA HALL and WANDA SYKES were the hosts… The two Black women introduced them as representing Loud and Proud and AMY said she was representing the crazy white woman who will call the cops if you get too loud… It was great to see the openly QUEER ARIANA DEBOSE in the same role that RITA MORENO won for the same year 60 years ago.. Only 2 Latin Women have won a major award.. other great wins were TROY KUSTOR , JANE CAMPTON, Hoping REGINA HALL would have padded down BRADLEY COOPER, SUMMER OF SOUL, POWER OF THE DOG , CODA and the gracious JESSICA CHASTAIN… I hope that AMY SCHUMMER will get great reviews she rawked….. MICHAEL MUSTO was happy with all three Women… I personally thought smith should have been tossed out… CHRIS ROCK was great. He is a stand up comic. If being called G.I. the worst that jada has been called. Let her walk a mile in my shoes… Here is MICHAEL MUSTO'S last Slapgate report…Do you want to know a remark that I found offensive? It came courtesy of TIFFANY HADDISH , who thought Will's slap was the most beautiful thing she'd ever seen. TIFFANY says she went up to Jada after the incident and exclaimed with awe, "You better suck his d*ck from the back, girl!" You get the implication of that "joke," right? It's that Will is so virile and has such a big one, and because he was such a studly protector of his delicate flower, Jada now needs to give him a big old sexual favor to thank him. Appalling? Yeah, but I still wouldn't slap her.I loved what KATHY GRIFFIN and my pal DOROTHY LYMAN'S daughter EMMA TILLINGER tweeted about them…Love you EMMA…… who called them both losers…… While KATHY warned everyone to not charge the stage and punch a comedian.. as comics now have to worry about another will smith…. It was reported that smith was asked to leave the Dolby… But he refused to leave…..
The other guy as WHOOPI calls him dolt 45 attempt to steal the 2020 election is being revealed week-by-week to be deeper and broader than it initially appeared, sharpening the national dilemma of if and how he could ever be held to account. Even as a federal judge commented Monday that Trump "more likely than not" sought to commit a crime to stay in office last year, the ex-President's attacks on democracy are intensifying. They were on display as recently as Saturday night in a lie-filled rally that underscored how his conspiracy to overturn the election – whether it is criminal or not – remains viscerally alive and able to damage future elections. GET ON IT MERRICK GARLAND…. Do not allow dolt 45 to get away with his crimes the whole family needs to be punished… PUTIN had called for a cease fire in certain area's of Ukraine but within hours shelling started with no skins of it stopping…BIDEN told PRESIDENT ZELENSKY he was sending more financial support and military equipment were on their way… Along with stiffer sanctions for RUSSIA… REBECCA G. WILSON where is the wonderful MARTHA RADDICK………MATTHEW BRIGHT was recently in Los Angeles….
MARK and MOLLY BODE are NEW YORK CITY TOMMY FRENZY'S new song debuted on Rodney Bingenheimer's show on SiriusXM and is now getting airplay in Germany and France. Please take a free listen right here.
We really appreciate the support from everyone along the way with this solo project JAWBONE. Plus more new stuff will keep coming out till I can't hear no more! Up the Punk!!
https://jawbone208.bandcamp.com/releases
You shout for a change turning to violence do it all wrong oh what a mistake fighting hate with hate whatta joke. If you ask for opinions, segregated groups doin it wrong. Must stand as one must stand as one or you're doin' it wrong
You call for violence something that's been used against you. What the fuck do you think you think it's ok when you use it to? No need for excuses, eventually a path that will lead to war. Be careful what you ask for. Be careful what you ask forI won't sit here and watch this violence anymore Fighting hate with hate never ends good it always leads to war.. We all hope for change but with war and violence hardly ok. See alot of death human vs human hate versus hate. That's what it seems group versus group race versus race that will never end well take off the blinders we're the human race We're the human race We'll fight as one. We're the human raceI won't sit here and watch this violence anymore … Fighting hate with hate never ends good it always leads to war…… The new 8 track EP from Ohio based BODY FARM 'Living Hell' is now available on limited edition yellow cassette and download via Serial Bowl Records, on 12′ vinyl via Blind Rage Records Dead Tank Records / Distribution and So This Is Progress with a US cassette being released via Dune Alter Records
https://serialbowlrecords.bandcamp.com/album/living-hell
Based out of central Ohio BODY FARM are a 4 piece hardcore punk band that pushes into power violence and grind as often as possible and have been making politically-charged ripping hardcore since 2019 The quartet has released a self-titled EP, a split 7-inch with fellow Ohians SlutBomb, and a flexi single, plus appearances on the Sincere Flattery Vol. 1 compilation and the soundtrack to the film, They/Them/Us…. BODY FARM are heavily active in local politics and have worked with and support NARAL of Greater Ohio, Planned Parenthood of Greater Ohio, Sex Militant and the Black, Queer and Intersectional Collective ANTI ALLEZ. For almost 3 weeks we are trying everything we can to help a little bit. With different actions, we are trying to raise money with your help to somehow do something. Not that easy at all and yet we feel like we need to do it easy.
Tonight this wonderful video reaches us (and therefore you too) In four languages, we are thanked. Totally unexpected without even thinking about getting something like this. Now on behalf of all of us we say THANK YOU and send solidarity hugs to our sisters and brothers in spirit. Stowarzyszenie Nasze Bezrzecze
At the same time, we promise to continue and try everything.
But for that we still need the strength of the community and hope that we can do even more together.
SPREAD MUSIC NOT WAR is not a trend, it's a foundation.
You can find everything about current actions on our social media pages, and on our homepage. www.anti-allez.de
PUNK GLOBE journalist PATRICA RODRIGUEZ has been posting some fun photos on FaceBook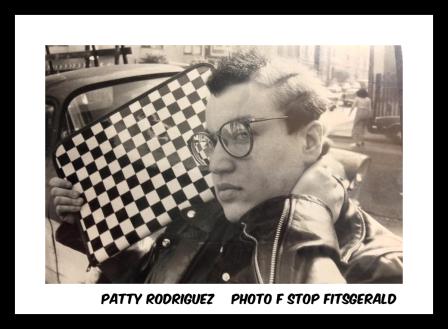 Please check out our sponsors who have banners on the index home page:
MY SON THE BUM
http://www.mysonthebum.com/fr_home.cfm
TARA REZ
https://www.facebook.com/thedueluk
H.E.A.R.
http://www.hearnet.com/
MUSIC LIFE RADIO
http://www.musicliferadio.com/
Much Sadness in March : TAYLOR HAWKINS Drummer for THE FOO FIGHTERS died in Bogota Colombia  from a deadly drug combination…
 Country Singer JEFF CARLSON died…. TIM CONSINDINE who portrayed Mike Douglas on My Three Sons…..Singer KEITH MARTIN passed on…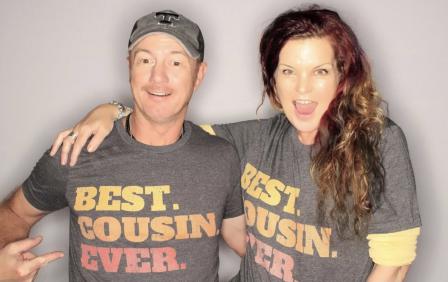 PAULEY PERRETTE'S Cousin WAYNE  passed away from heart failure…. He  served  as  Sergeant with the Fire Department in Alabama with her dad PAUL who was Assistant Fire Chief  and Uncle DOUG  who was the Fire Chief …. All three have left us… Norwegian  Singer TOMMY TOKYO has left us… Musician BILL WITHERS DIED…. CHUCK CHRISS left us by suicide…. Musician JOEY JONES left us… We here at PUNK GLOBE would like to extend sympathy to the families, friends and fans of the aforementioned………………………  Three Cheers for SHAMAMA she made it thru her Cancer surgery and was happy to hear after a couple weeks she was healing beyond words…. She felt she was doing a good job with following the Doctor's instructions along with all she already knew from experience helping others… MELINDA TYLER is also feeling better… They are both celebrating with their close pal DEE DEE reminiscing about the good times
The APRIL PUNK GLOBE cover was done by the incomparable FLOYDIAN DEVICE.. MATTHEW COLEMAN did all the layout and coding….. Ukraine's PRESIDENT ZELLINSKY is the PUNK OF THE MONTH…. GINGER COYOTE does encore interviews with The Princess Of British Punk TARA REZ, The Fabulous TANYA PEARON:Women Of Rock Oral History Project, Actor /Musician BRIAN GASKILL, Musician JONATHAN PALEY, Activist, Author, Actress and DEE DEE  from SHARK TANK'S pal MELINDA TYLER, Handsome Musician  KILIYAN MCGUIRE who  now is singing with THE CHARMING LIARS,  She and SAMANTHA JANE tell you all about AMANDA LEAR aka MISS AMANDA JONES…..
LISA -PUNK r PRINCESS talks punk with Punk With ERIC LAMONT FENTRESS/Bloodstone The Street …. She also lets you know about World Wide Show Picks For April….. JOOLS GREEN reviews DOYLE … LISA LUNNEY reviews NO STUDIO… SADIE DUARTE interviews Spanish  Sensation  VIKKI LAFUENTE…… JAIME PINA reviews CHRISTIAN DEATH and ALAN VEGA….. …..  .ASTRO SLUT by LACIE GRAYSON is back… Please remember you are reading this all in HOT GOSSIP……..
With SCOTUS failing to protect Roe v. Wade and Congress refusing to protect a woman's right to choose, it's up to state leaders, like GOVERNOR GAVIN NEWSOM , to be the last line of defense against extremist anti-abortion policies. GAVIN is ready for the fight, but we need to show we have tremendous support behind us. Check out my My sweet pal PAIGE DARLING formerly of the great band THE DARLINGS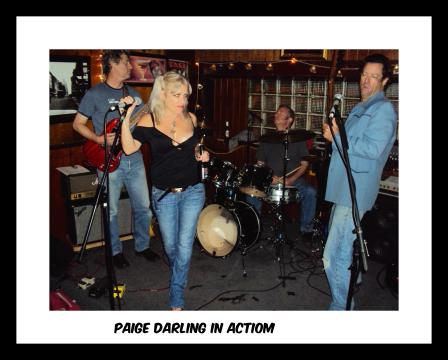 Filmmaker and good friend KARL HINZ posted this wonderful memorial to the late JANET CUNNINGHAM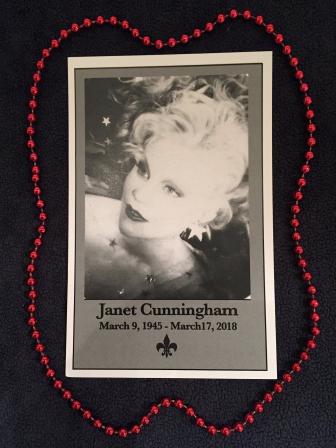 PAULEY PERRETTE would like to thank all the folks who were praying for her fur baby ROSIE…ROSIE made it through surgery and was able to keep her bushy tail… The wonderful RACHEL MADDOW is on hiatus until April from MSNBC.. She is helping with a film of her book BAG MAN… NICOLE WALLACE AND THE FAB ALEX WAGNER are holding down the fort with bashing all the dolt 45 Qanon supporters…
Here is a rare photo of DON JOHNSON flirting with CANDY DARLING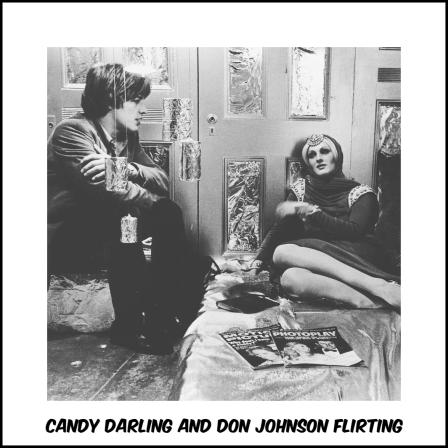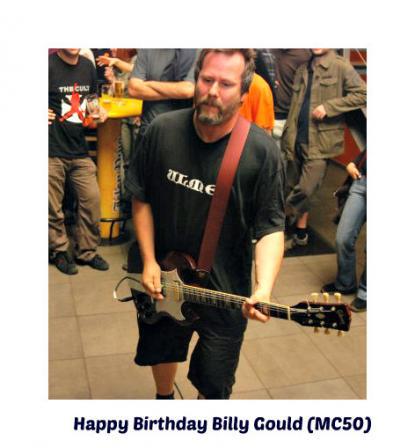 HAPPY BIRTHDAY'S late and early to: DOROTHY LYMAN, JACKIE CHAMBERS, MICHAEL O' KEEFE, RUBY RAY, JIMI LALUMIA, IGNACIO SERRICCHIO, JAMES FRANCO, MISS O, BILLY GOULD, JOSHUA COLSTON, KENNON RAINES, MRS. FINK, KEITH MUELLER, LINDA PERRY, COREY PARKS, RAGSY JOHNSON (Rest In Peace) , DENISE DEMISE, OYI KEREN, KARLA MCLEOD, DUTCH MICHAELS, JOHN THOMAS GRIFFITH, PERCY RAMOS, ATOM ELLIS, JESSICA LANGE, IVY HOVER, NICK TRAINA (Rest In Peace) AARON COHEN, SILKE TUDOR, SHEENA METAL, BLAIRE CHODOR, DIANNE BRILL, JO STONE, DANIEL ZIPPI, PATTY SCHEMEL, ROBIN BRYD, IDA LANGSAM, LAURIER TIERNAN, KIRSTEN STORMS, CHRISTIAN DAVIES, KATIE ASNER LOCKERMAN, NIKKI SWEET, WAYNE KRAMER, ISIS QUEEN, PETER STACK, VICTORIA NEWMAN TALBOT, LARRY GROSS, DIEGO ARBIT, SYD CURRY, ANDRE BOUTILIER, CLAIRE GIDDEN (Rest In Peace) JONATHAN KEITH, PETER CASE, LE MAIRE, CLINT CATALYST, BOB, LOTTIE DA, ANDY SHERNOFF, CAROL GALE, MARY GALE, TRISTAN ABRAHAM, WILSON GIL, GENYA RAVEN, CHUCK DUKOWSKI, ALEX HAGEN, EVERETT TRUE, TONY SLUG, JOE POP O PIE, SHELLY CHAMPINE, BRIAN LABRIE, AIMEE KRISTI, CHRIS DOMINO, MARKSTAT ROBERTSON, AUSTIN YOUNG, DEBBIE OLIN, EMILY LITTLE, ANDY THIERUM, DUKEY FLYSWATTER, JANE CANTILLON, JUDITH ORR, BRIAN MCLEOD, MICHAEL MENHENNITT, JULIE DODSHON, JIMMY DESTRI, CORD BERRY, JOANNE SCHIFFMAN, DEBORAH VALENTINE, DOUG CLARK, PAUL KOPF, ERIC ROBERTS KIRSTEN CROSSON, THE REV BOOKBURN, JULIE ISHERWOOD, LACEY STONE, MIKE WILLIAMS, JIMMY RABBITT, DARCY JAMES, SUE WHITE, PAUL FLEMING, DOUG CLARK, CAROLYN SCOTT, STEVE LEE, ROBERT BAKER, RUSSELL FLYNN, MARY ESPINOZA, RICHARD PETERSON, MAX BOZEMAN, MICKEY DESADIST, RUSS MOORE, MAXINE DUPREE, SHARON DAY, MARK COPPENS, ANGELA CAIN, PHAEDRA NOVICK, CAMILLE PAGLIA, DENNIS MEYER, DAVID LEFKOWITZ, J. MICHAEL CROW, HEATHER JOHNSON, PHIL MCCAVITY, ALEX KILGORE, CARY BROTHERS, SEMI PRECIOUS, SIMON MARGO, MARK THOMAS, SAL MARRIS, BRIAN RHODES, ED GARLAND, MARTIN PUGH, DOD MORRISON, JIM COOK, CHUCK MCCRAY, MICHAEL MURPHY, DAVID BASSIN, NED LORE, WILLY RYDER, NATASHA ADONZIO, JORMA VIK, NIK RHODES, JIM HOGSHIRE, GENE STOUT, CHRIS ALLEN, LIZ HIGHLEYMAN, DANNY SAGE, JOHN STOCKING MARCO ARCHETTI, TINA ARRIOLA, FENN ROWELL, VINCE UDO, SALLY ZORN BIE, ALLEN HENDERSON, SHAUN SMITH, SUZY TAYLOR, CHRIS ADEY, MEL SANTOS, ADAM LOVELACE, HANSI OPPENHEIMER, SHANE HADDOCK, MARLA TWINKY, FRANK ANGOTTI, JOHN BENAIK, DOREEN FENANDEZ, THERESA SPARKS, CAROLINE MURPHY, SANDRA SWALIN, LAUREN GRIFFIN, TERESA WANG, KAREN TAYLOR, ROGER WILCO, JEFF RAY, BRENDA CHRISTENSEN, JASON HUNT, STEPHEN ELLCOCK, SUE BARKER, ROBERT SQUIRES, DARCY JAMES,KEVIN GORDON, DANIELLE BERNAL, MIKE TRACY, STACEY MARTIN, DAVID HARVEL, SHANE WATSON, JOHN SMITH, DAVE HOYT, STEVE GLADE, MATT TOWLEY, LENNY SUGARMAN, J KAY KAOS, BOBBY BANG, CAMERON SPRINGFIELD, JON ISTED, PATRICK SNYDER, JAY COLLINS, MARK CROWL, JEFF CRISPI, MAC DERBIN, BRENDON O' KEEFE, CRAIG FLOCKHART, LAUREN GIFFIN, DAVID RAYON, NIC KULBERG, JODY BARNETT, LUTHER BECKETT, STEVE FOSTER, BETTY PINK, GENE GREENWOOD, DAVID GOWAN,JOANNE MCSTRAVICK, WADDY WOOD, JOANNE PHILLIPS, DAN PENN, SEAN MALONEY, LIAM SOUTHARD, CHRIS KILDAY, SCOTT WHITMAN, IRVINE HUNTER, CHUCK MCANN, LEE TRACY, SEAN BEARD, JOHNNY BILL, THAD BLAKE, CHUCK MARSHALL, SOLE ORDEMES, CHUCK MARSHALL, BRYAN KUNTZ, CHRIS KNOWLES, DANIEL ELLCEY, MIKE VAIL, JOHN DOAN, ALAN BISHOP, LAURA BELLII, MARY PERRY, JON HORNE,JULIA ELISE, MARVIN LEE, PAT O' CONNELL, JACK NELSON, CLAIRE ALLEN, WAVY DAVE, NICK ZUMM, DAVE CAMPBELL, VICKY EARITH, DAVE TRINDALL, JASON LAW, NICO TDM, BRAD CORMAN, BILLY HAWKINS, JACK MENOFF, DALE GOODMAN, STEVE MOORE, MARK MESSNER, DAVE HERMAN, JP GARCIA, TIM BROWN, CONNIE WALLACE, BRETT KANE, KEVIN CRUISE, JADE VANITY, DINA COX, CLIFF MONK, TOM JACKSON, BILLY PIDGEON, BILL WOODS, DAVE KUPCZAK, TIM MOSS, KRIS BRIX, FOSTER STEVENSON, SHEILA MEDIUM, TOM MAPLE, ANDY FRANKS, BIANCA RUSH, TOM ADKINS, SHAUN CONNOLLY, PATTY LOROCCO, MIKE MAZER, LOUIS WILLIAMS, MIKE BOSCH and anyone else who we may have forgotten on this list… We will end this column with these sage words of advice… YOU HAD BETTER BE CAREFUL ABOUT JUST WHOSE TOES YOU STEP ON TODAY. AS THEY JUST MAY BE ATTACHED TO THE ASS YOU WILL BE KISSING TOMORROW !!!!