For the Record, These Are the Best 10 Vinyl Shops in Florida
Last Updated on February 25, 2022
Did you know that when vinyl records first came on the market they had other names? Some of them were called gramophone records or phonograph records. Celebrate today by spinning a record or visiting some of our favorite vinyl shops across Florida! Let us know if we missed your favorite!
Atlantic Sounds Record Store has been in the same Daytona Beach location since 1982! They offer thousands of new and used vinyl records and CDs as well as hundreds of music and movie posters.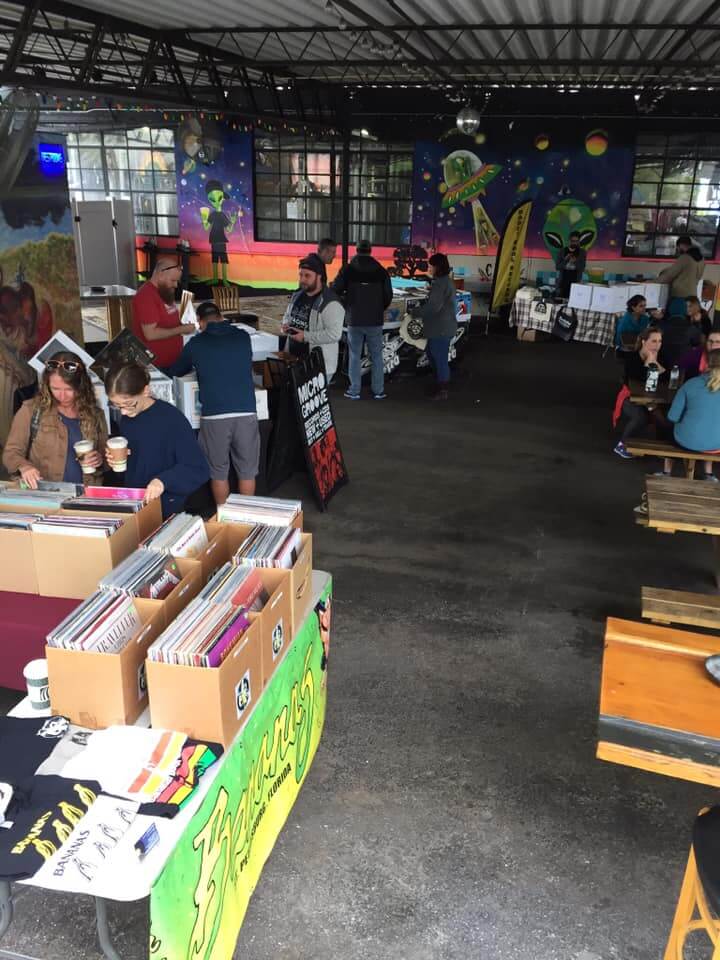 Bananas Records & Tapes, owned and operated by Michelle and Doug Allen, has been a staple of St. Petersburg since 1977. They have over 20,000 square feet of new and used CDs, DVDs, audio equipment, vinyl accessories, and over three million pieces of vinyl! People from all over the world visit looking for unique and collectible records as well as classics and new releases. They also host live music and events regularly! Make it a day trip by checking out other fun things to do in St. Pete!
Hear Again Records in downtown Gainesville has been a source for new and used vinyl since 2009! They buy and sell used LPs and generally offer up to 50% of what they estimate to bring in for your collection! Their motto is "retail or below" which means they price new records cheaper than what you see in other stores and on the internet!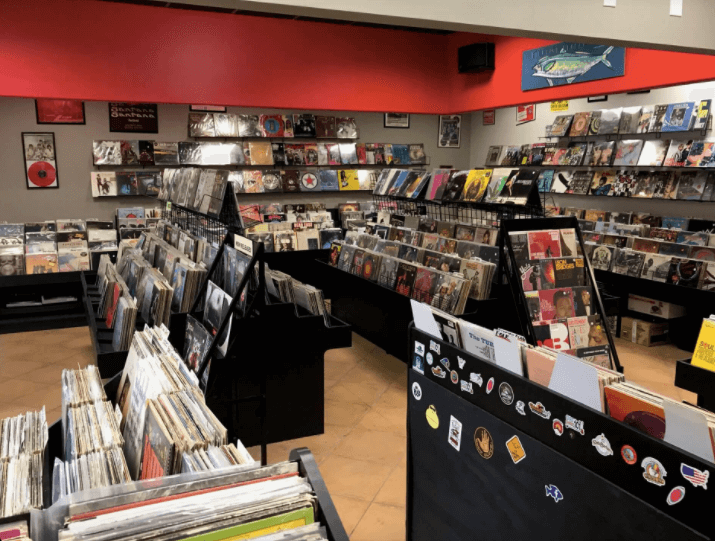 Kingfish Records prides itself as THE place for record collectors in the area and is one of the best vinyl shops in Florida. They have over 50,000 LP records, 10,000 45's, new and used audio equipment, and music memorabilia. They also buy records and CD collections for top dollar and you can get it appraised on the spot for cash payment!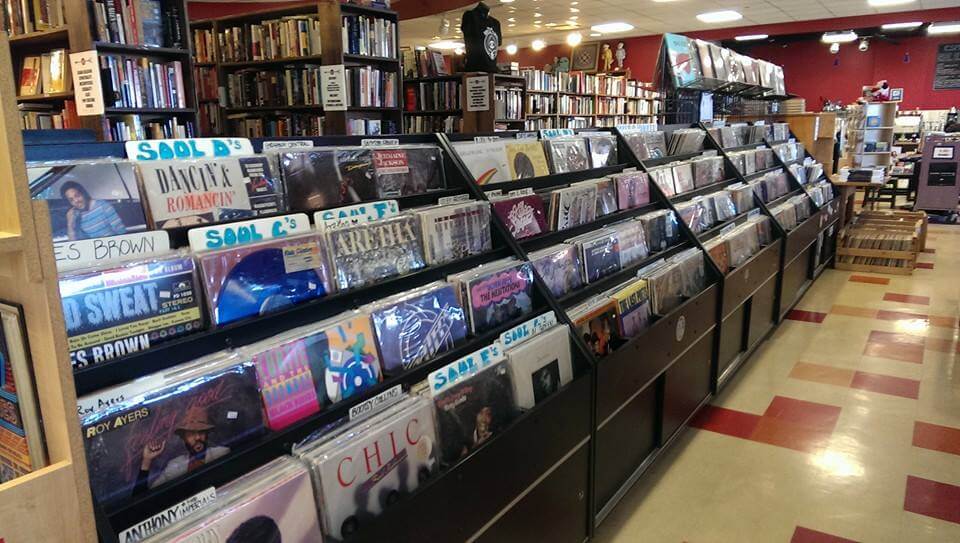 Mojo Books & Records, you'll find a community of people who believe that a book is best read on paper and the ultimate listening experience is found in a physical format. Sine 2007, they have been a local staple and you can explore the shelves of books and vinyl or enjoy a tasty cup of coffee while relaxing! Mojo Books & Records asks that you stop in and experience the "Mojo Trifecta: Books, Vinyl, and Coffee"!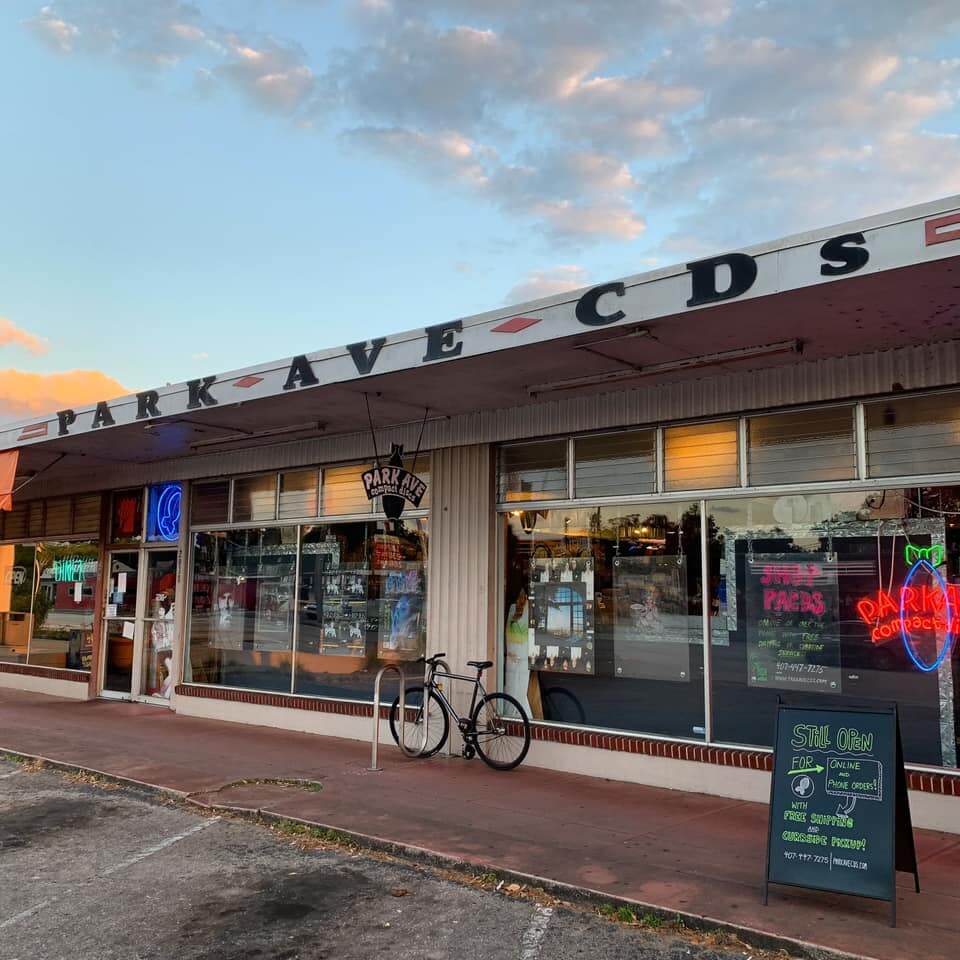 Park Ave CDs has been serving the Orlando area for over 35 years since 1984! They stock new and used CDs and LPs in addition to DVDs, books, magazines, turntables, replacement needles, vinyl accessories, t-shirts, posters, specialty sodas, Bungalow 360 bags, toys, Japanese candies, buttons, stickers, greeting cards, and unique gift items! They also sell concert tickets for shows at The Social, The Beacham, and Will's Pub, and select shows at House of Blues, West End Live, Backbooth, and The Plaza Live. Don't miss their online shop! (Say hi to DJ BMF if you stop by)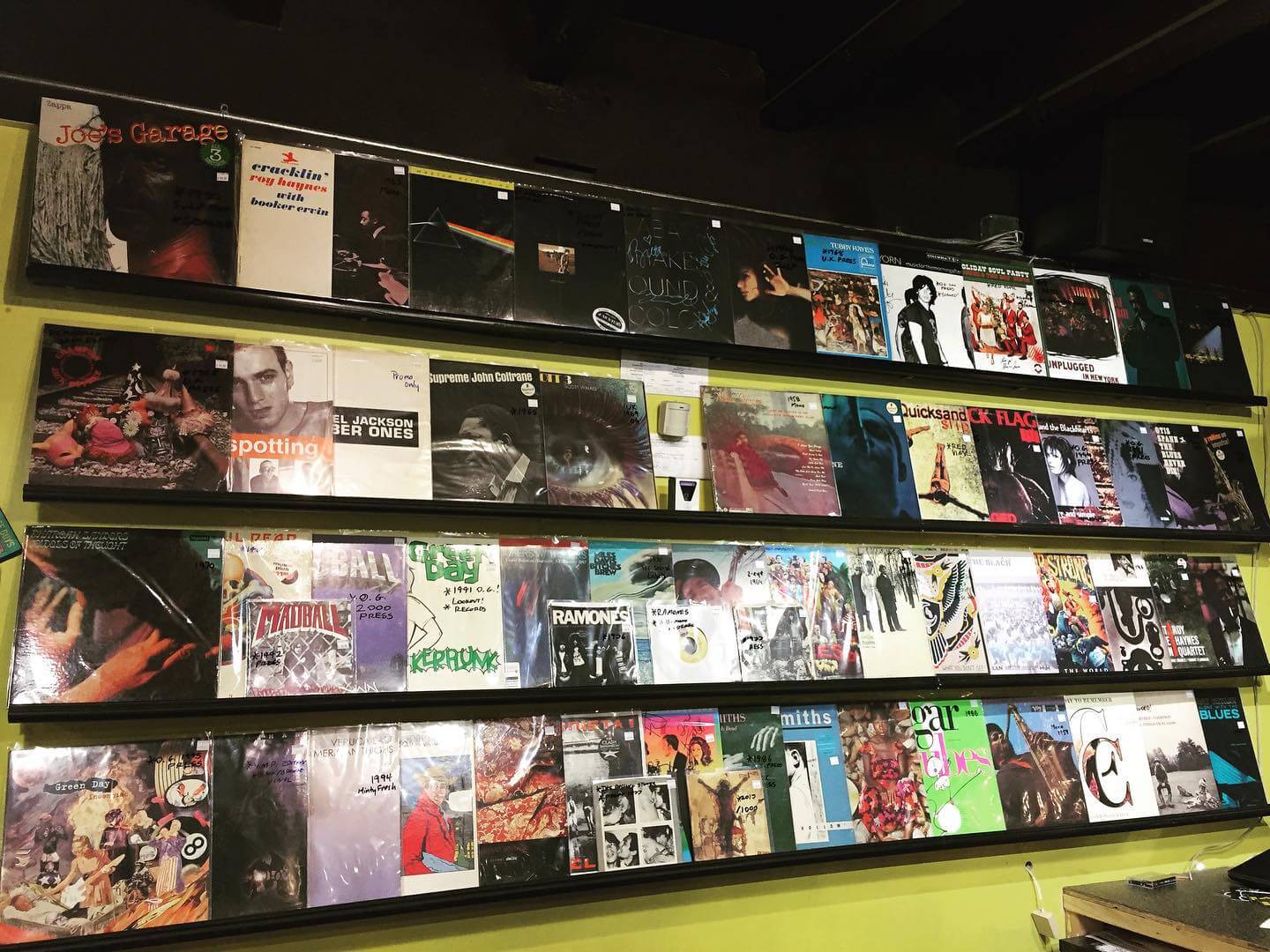 Radio-Active Records of Fort Lauderdale has been an independently owned and operated record shop since 1995! They are a full-service music shop, offering recorded music in a wide variety of genres and formats including vinyl records, CDs, cassettes, and even some 8-tracks! They also over-record cleaning and storage products, turntables, books, t-shirts, and other music-related paraphernalia. Make sure to stop by when they host live performances by local and out-of-town musicians, book signings, and meet and greets!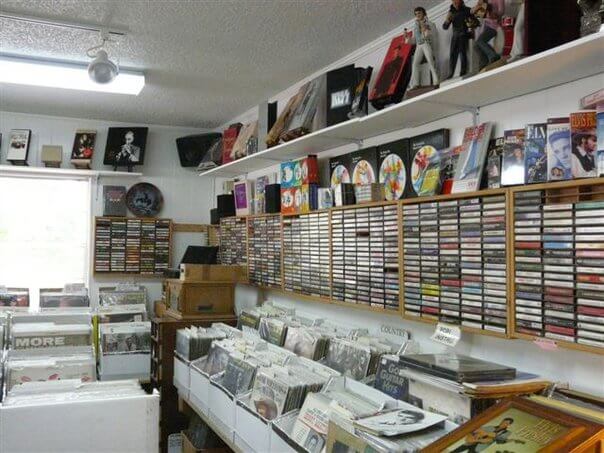 RememberWynn Records is a vinyl shop in Pensacola Florida that offers thousands of recorded music selections in vinyl, CDs, 45's, and even some 8-tracks! They also carry turntables, antique radios, and reel-to-reel players!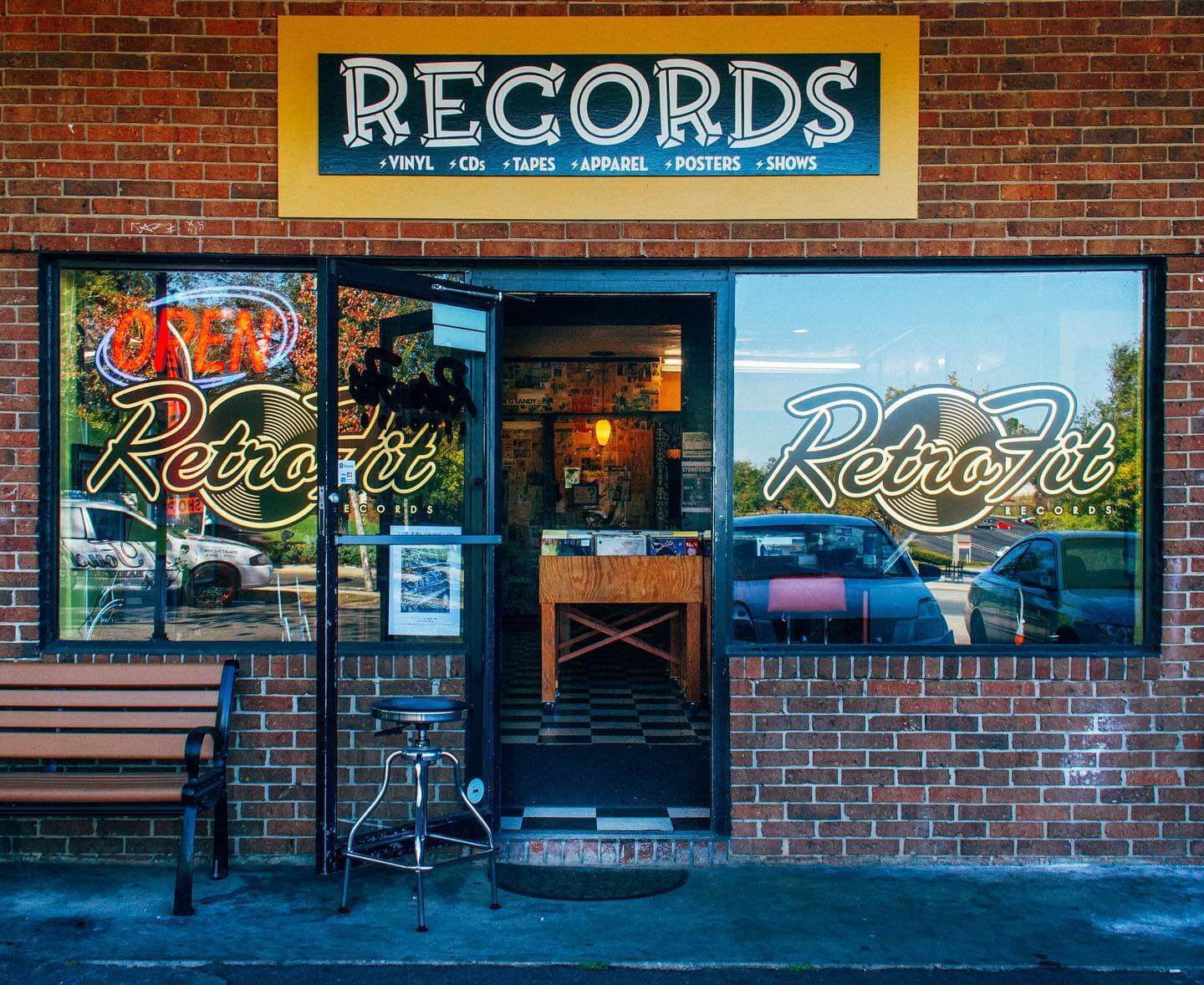 Retrofit Records of Tallahassee has been a staple of the area since September of 2011, and they pride themselves as Tallahassee's best and friendliest neighborhood record store! Not only do they buy and sell records, but they also offer merchandise and host events at their store!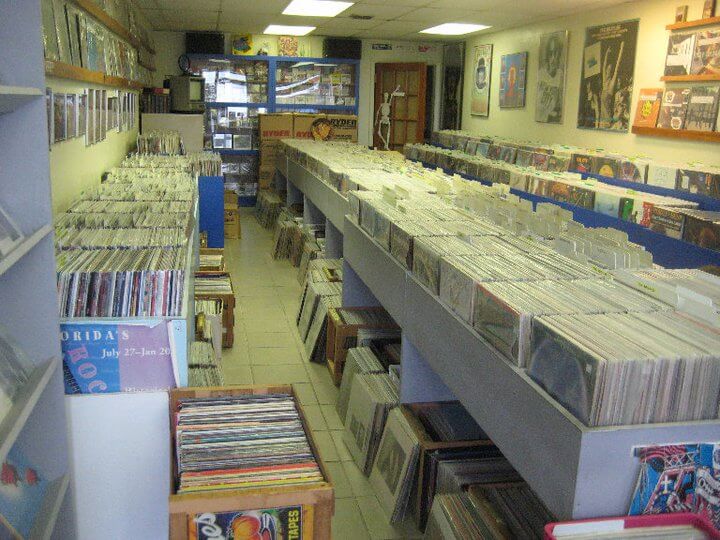 Yesterday & Today Records of Miami is South Florida's oldest independent vinyl record store celebrating over 39 years in the area! They buy, trade, and sell new/used 45's, LPs, CDs, 8-tracks, cassettes, open reels, laserdiscs, books, magazines, t-shirts, record cleaning products, and miscellaneous memorabilia!