The Vinyl Surge Continues – Six Outstanding Reissues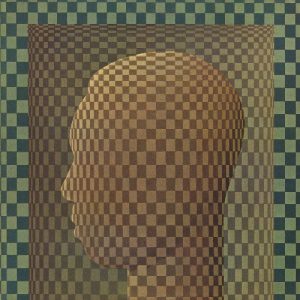 Kenny Dorham, Matador (Impex Records)
Another masterpiece from Impex Records, Matador is a real sleeper. Originally released in 1953 on the United Artist label and now back in print for the first time in nearly 50 years, this title by Kenny Dorham deserves an early nomination for the reissue of the year! Pressed at RTI on 180 gram vinyl and mastered by Chris Bellman, this is just about as good as post-pop gets. The interplay between Kenny on trumpet, Jackie McLean on alto, Bobby Timmons on piano, Teddy Smith on bass and J.C. Moses on drums will have your senses super stimulated with amazement and delight!
Along with his good friend Joe Henderson (who is not on this title), Kenny has got to be one of the most underrated musicians of his generation. Check out Henderson's Page One where they team up and steal the show! Smooth and tasteful yet with plenty of drive and imagination, Durham is in peak form here on Matador. I am a huge fan of his Quiet Kenny and Whistle Stop albums, but this might be my new favorite release in his entire catalog.
The sound stage is deep and wide with extensive air and density. Top to bottom dynamics are off the chart. Instruments are presented with a lifelike pitch, timbre and tone that puts them right there in your listening room. As always, a super flat and quiet pressing from Impex greatly contributes to the overall inner detail and visceral involvement. I even love the art work on the LP cover! Congrats to Abey Fonn and the entire Impex team on another winner!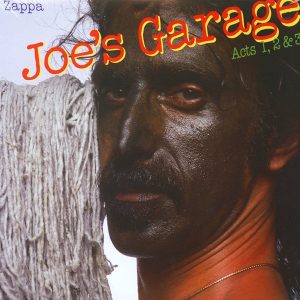 Frank Zappa, Joe's Garage Acts 1, 2 and 3 (Zappa Records)
Originally released in 1979 on Barking Pumpkin Records, this 2016 reissue on Zappa Records was mastered by Bernie Grundman and pressed at Pallas. Of course it's all subjective, but on many Internet sites that rank order an artist and his or her entire catalog, you will find several that rank Joe's Garage as number one if not always in the top five for Zappa. I have three other Zappa albums that were all mastered by Bernie and pressed at Pallas. They all sound amazing—Hot Rats, Apostrophe, and Sheik Yerbouti. I had high expectations.
Lets first get the Internet scuttlebutt out on the table for all to consider. There are rumors about many specific Zappa reissues that some are remastered using the original analog master tapes and some were remastered using digital sources. There are still other statements out there that claim some were remastered using backup analog copies. I was not able to really confirm any of this. I did find a legitimate interview that quoted Zappa and that he was very unhappy with the original Joe's Garage pressing that utilized ½ speed mastering. He also strongly felt that there was great potential in the original analog master tapes to make this a fantastic sounding release.
Regardless of the source, Bernie did his magic again! Zappa was correct! Though I did not have an OG for comparison, I was not disappointed in the least by anything that I heard with this pressing. It sounds just fantastic, and isn't that the bottom line? The soundstage had tremendous depth and separation. Instruments were nicely locked in and three dimensional. Though the bottom end was not as physical and weighty as some of the recent Metallica reissues, it was extremely satisfying and visceral. Three words: dynamic, dynamic, and dynamic. This is a must have for Zappa fans!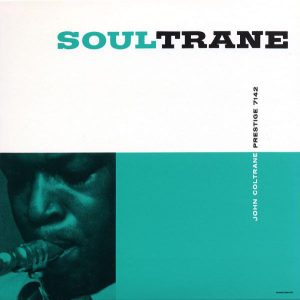 John Coltrane, Soultrane (Analogue Productions Prestige Mono Series)
Thank goodness for this repressing! As recently announced by Chad Kassem, the Anaolgue Productions' Prestige Mono Series is back! For some reason, I missed this one the first time around, and I am very pleased to now have it in my collection. When it comes to sound quality and pressing quality, we have some of the very best. This reissue was cut by Kevin Gray at Cohearant Audio and pressed at QRP.
Originally released in 1958, this was Coltrane's third studio recording for Prestige, and was completed three days after his participation in the Miles Davis Milestones sessions. With Red Garland on piano, Paul Chambers on bass and Art Taylor on drums, we have an all-star quartet that serves Coltrane well. I found it very interesting that at one point in time, Coltrane claimed that Soultrane was the equal to Blue Train as his very best quartet recording, As we all know, the latter is now considered by many as one of the top ten jazz releases of all time, so Soultrane might just be slightly overlooked by both critics and fans alike.
With a compelling mix of lovely ballads and fire breathing standards, Coltrane will again wow you with his fantastic interpretations and creativity. As the master of rhythmic expression, his saxophone wails and glides with a purity and seduction that only he can offer. Superb dynamics. Amazing clarity and definition. Another dead quiet and flat pressing by QRP. Soultrane is an excellent point to jump back into the Prestige series. By the way, be forewarned that Chad plans on rolling out a total of 25 titles. You might want to bookmark that Acoustic Sounds website. Highly recommended!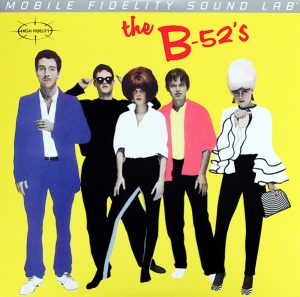 The B-52's, The B-52's (Mobile Fidelity Sound Labs Silver Label Series)
The B-52's first album with the title of the same name was originally released in the USA on the Warner Brothers Label in 1979. The pressing under review here was reissued on the MOFI Silver Label Series in 2011 and repressed again in 2022. The Silver Label Series is an indication that the original analog master tapes were not utilized due to damage, and in some cases because they were lost. Though the exact source for this pressing is not explicitly defined or shared in the credits, I still give MOFI big kudos for keeping it real, which is not exactly the norm in this industry. Mastered by Paul Stubblebine and pressed at RTI, I found the sound quality on this reissue immensely engaging if not brilliant despite the caveats.
I was not a big B-52's fan during their heyday, but I've come around to their music in a big way—especially via this new rendering. The word "unique" comes to mind when trying to describe the character of this music. I could also use the words "colorful," "flamboyant," and "energized." If pure pop ever had a kingpin group to admire and cherish, the B-52's would perfectly fit that mold from their creative arrangements and vocals to the outrageous costumes that were worn by group members.
When compared to an original pressing, the MOFI is an almost shocking improvement. The OG is highly compressed and muddy with very little to offer at both ends of the frequency range. In contrast, the MOFI has an almost endless amount of dynamic contrast and agility. There is a level of attack and punch that makes this music so much more fun and enjoyable. Vocals are nicely separated and instruments are clearly layered across the soundstage and from front to back. An absolute classic from the wild and crazy 1970s!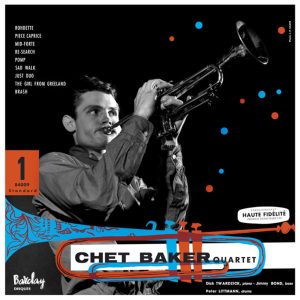 Chet Baker Quartet, Chet Baker in Paris, Vol 1 – Barclay – 1955 & Chet Baker in Paris, Vol 2 – Barclay – 1956 (Sam Records)
As many readers may know by now, Sam Records is an independent one man operation founded in 2011 by Fred Thomas and located in Paris, France. His love and commitment to jazz and the very best in terms of production and sound quality comes through loud and clear with every pressing. All reissues are pressed on 180 gram vinyl by Optimal in Germany. LP covers are manually screen-printed. Original photos by Jean-Pierre Leloir are utilized throughout. And most importantly, these reissues are mastered from the original analog master tapes. We owe Fred a big thank you for all the time and effort that he has invested in this venture. The results are absolutely wonderful!
Released on the Barclay label in 1955 and 1956, these two titles were recorded within two weeks of each other at the Studio Pathe-Magellan in Paris. The results feel quite different but consistently excellent in terms of performance and sound quality. The first was based on a fairly contemporary mix with compositions written by Robert L. Zieff. The second was with a slightly different group of backup musicians and is primarily focused on traditional ballads. Each recording has an eerie but very appealing sense of the air and life like immediacy of the actual recording venue. Piano and bass have the weight and authority that the discerning are always looking for. Chet Baker on trumpet seems to magically float above it all with a locked in image and with a proper golden blatt on his instrument. Again, Fred deserves a big Bravo on these titles!
One other note. In my discussions with Fred about his move from Pallas to Optimal for future LP production, we were able to follow up and compare the same title pressed at both facilities. In this case, we used the earlier Sam Records reissue entitled Nathan Davis – Live In Paris. There has been some heated dialogue on the Internet for a similar comparison of the same Blue Note titles manufactured at RTI by Music Matters and at Optimal via the Blue Note Classic series. I realize that this is not an apples to apples analysis for many reasons, and for many variables, but the difference in the quality of sound between one pressing plant and another is an interesting subject. I am happy to report that along with a group of friends, and in two different listening rooms, we could not detect a difference here. Both pressings were flat and quiet. Overall clarity and dynamics were identical. The pitch, timbre and tone of every instrument was fairly indistinguishable between the two. Very impressive results! Thanks to Fred for his support on this!
Words Of Wisdom
Soultrane, Joe's Garage, and The B-52's somehow slipped through the cracks and were all suddenly available again as second and third pressings on many of the major Internet retail sites (pretty much all the usual suspects). As Chad Kassem has proclaimed on several of his YouTube Acoustic Sounds videos, you have to play the game smart these days when it comes to vinyl considering the current supply and demand. When possible, it truly does pay off to sign up for and go the backorder route for your favorite titles. For most sites, you are not charged until the title is available again and shipped. Not much effort to get on-line and fill out a few lines of information to avoid a last minute rush and to avoid disappointment. You never know if and when something will be available again and it can truly pay off!