Finally, Jawbreaker Is Coming Out on Top | Features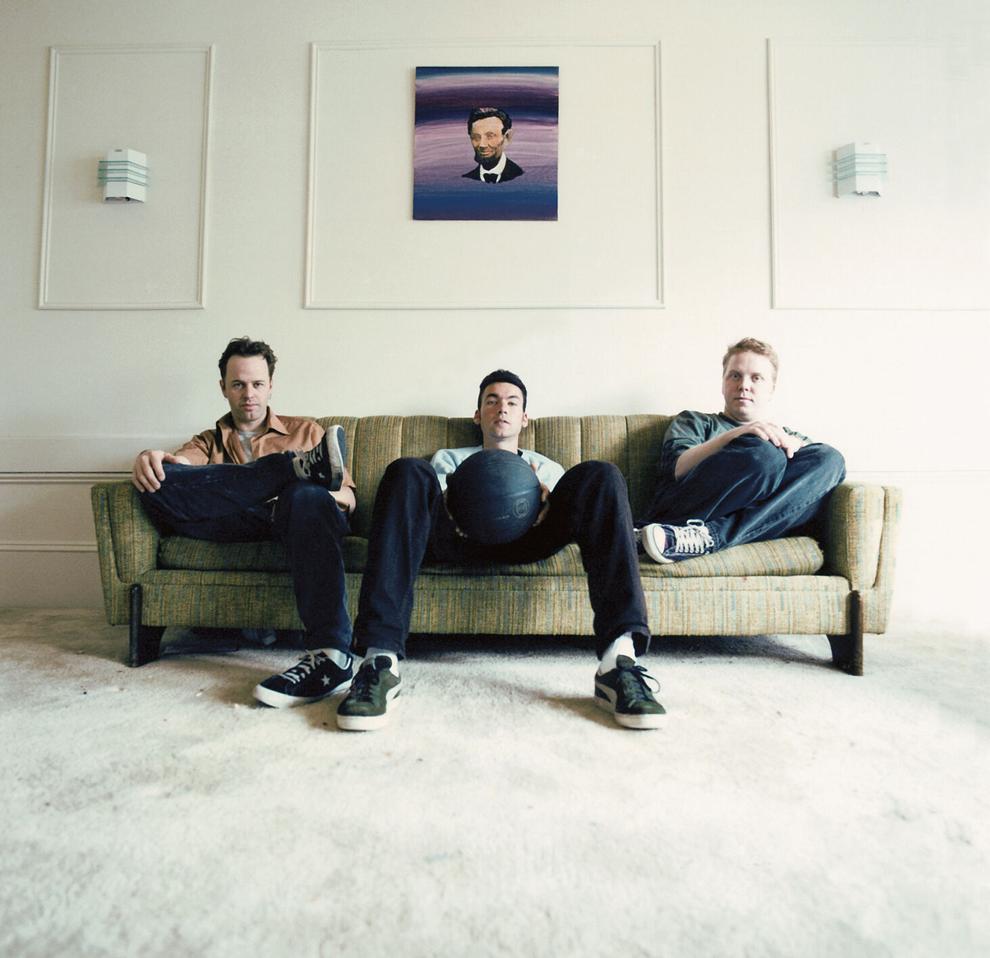 I discovered Jawbreaker at the same time so many other people discovered the band: right as they were breaking up.
I was 15 when the Bay Area punk trio released Dear You in 1995. It was the band's first and only record for a major label, DGC. The snarky, relatable breakup single "Fireman," backed with those big label bucks, made its way onto mainstream alt-rock radio playlists across the nation.
At the time, I was addicted to strident, snotty punk rock — Green Day, Rancid, Screeching Weasel. Jawbreaker came from the same 924 Gilman Street scene, but their songs were more pensive and mature than pop punk's predictable two-minute blasts of restless frustration. Green Day's Billie Joe Armstrong sang about being bored and stoned and jacking off; Jawbreaker's Blake Schwarzenbach nonchalantly challenged the cult of coolness.
Jawbreaker's songs weren't just about me — the girl, the heartbreaker, the enemy — and the male experience. Jawbreaker was for me. Sure, "Fireman" was a bitter message to an ex, but Schwarzenbach's sharp lyrics managed to validate universal heartbreak rather than pander to only the young men experiencing it. Tracks like "Save Your Generation" and the mostly acoustic finisher "Untitled Track" dared me and my peers to worry less about fitting in and instead focus on what we have to offer the world.
In her book The First Collection of Criticism by a Living Female Rock Critic, Jessica Hopper notes the big difference between Jawbreaker and their emo and punk rock brethren. "In Jawbreaker songs, women had leverage, had life, had animus and agency to them," she writes. "Sometimes they were friends, or a sister, not always a girl to be bedded or dumped by. They were unidealized, realistic characters."
Dear You was poetic and punk, beautiful and loud, stormy and melodic. It was simultaneously everything I thought could never coexist crashing together to create a perfect portrayal of a complicated human existence.
As I fell in love with Dear You — and dug deeper into Jawbreaker's discography, including Unfun, Bivouac and 24-Hour Revenge Therapy (the latter of which has, over time, become my favorite) — I had no idea that a thousand miles away in California, Dear You was upsetting the band's tight-knit following.
Schwarzenbach and his bandmates Chris Bauermeister and Adam Pfahler pissed people off when they signed to a major label. Dear You was criticized for the sleeker, fuller production from Rob Cavallo, who also produced Green Day's major label debut Dookie.
I didn't know longtime fans were literally turning their backs on the band at shows. I didn't know Dear You and all the turmoil that came with it were somewhat responsible for the band's eventual demise in 1996. To me, Dear You was perfect. To established Jawbreaker fans, Dear You was the end.
I've had to defend my love of Dear You countless times over the years. Jawbreaker's fan base is rife with overly opinionated self-appointed watchmen who believe it is their duty to protect the band's legacy. But eventually, the majority of the band's fans softened to the record too. Or maybe they were replaced by new fans. However it happened, Dear You is now beloved, and that became crystal clear when Jawbreaker reunited in 2017 to headline Riot Fest in Chicago.
As I stood among thousands of other fans at that Riot Fest show, all of us singing along at the top of our lungs to "Kiss the Bottle," "Boxcar," "West Bay Invitational," "Condition Oakland" — and yes, tracks like "Sluttering (May 4th)" and "Accident Prone" from Dear You — I couldn't help but get a little weepy. The band, who shared their rise and fall in the 2017 documentary Don't Break Down: A Film About Jawbreaker, was finally getting the wholehearted appreciation and recognition they always deserved. How the trio didn't just burst into clouds of glitter and evaporate after being adored that intensely by that many people at once remains a mystery.
Now Jawbreaker is playing sold-out shows across the country, belatedly celebrating the 25th anniversary of the very album that was thrown back in their faces over and over again by playing it in full night after night. It feels like nothing short of vindication on a level that you don't usually witness outside of inspirational, based-on-a-true-story Disney films. A bit of that vindication is for me, to be sure — but more importantly it's there for the band that fell apart, the friendships that fell apart with it, and for the revolutionary art and artists who were shunned for daring to evolve past the status quo.
Will I cry again when I see Jawbreaker take the stage at Brooklyn Bowl? Maybe. Probably. OK, yes. I can't help it that I always get a little misty-eyed when the good guys finally win in the end.