A Reunited Jawbreaker Pushes Far Beyond Nostalgia | The Spin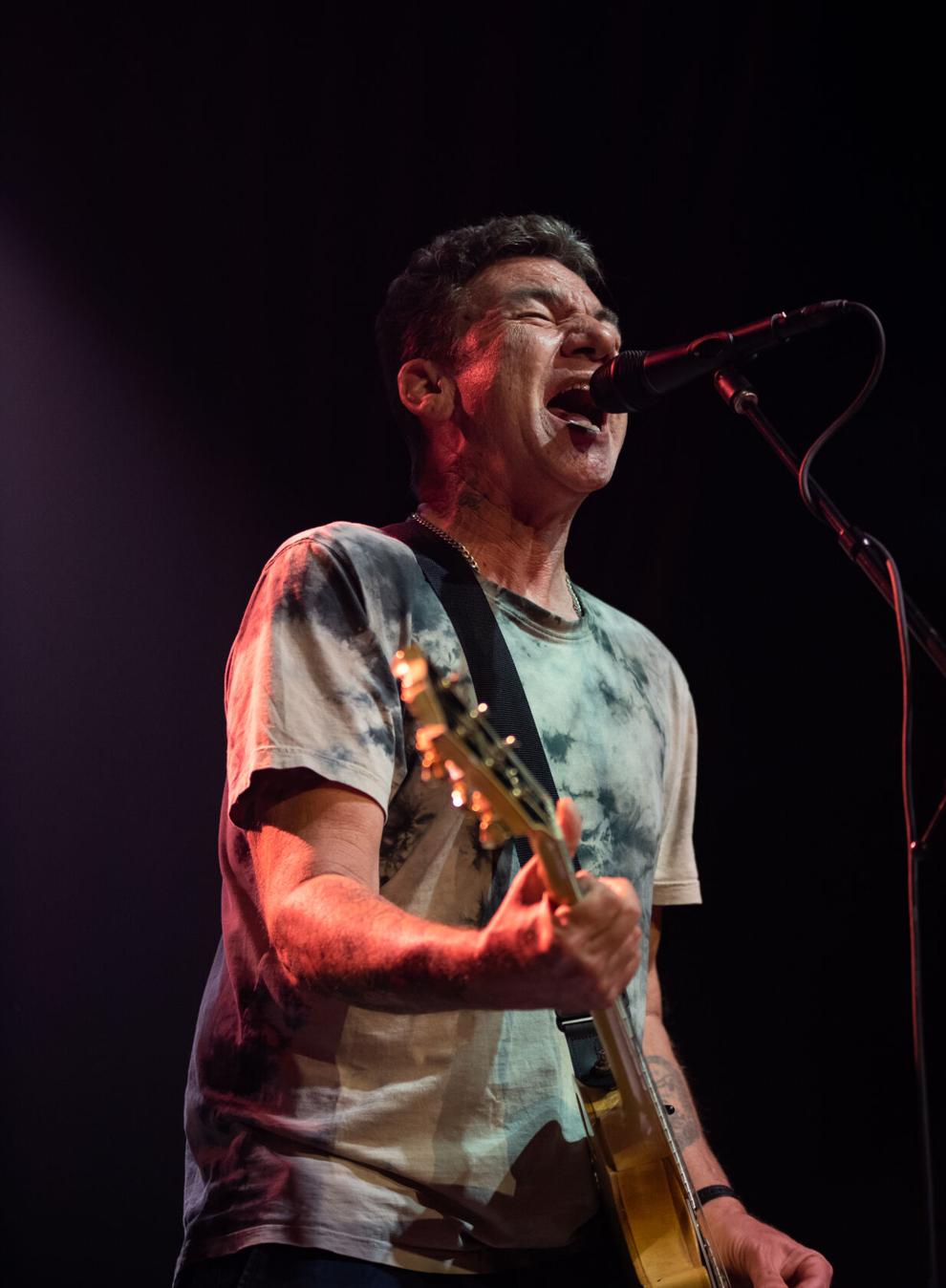 Midway through Jawbreaker's set at Brooklyn Bowl Friday night — the band's last stop on the 25th-anniversary tour for their once-maligned and later renowned final album Dear You — singer Blake Schwarzenbach started to do my job for me.
The band opened the show with fan favorite "Boxcar," followed by Dear You standouts including "Save Your Generation," "I Love You So Much It's Killing Us Both," "Fireman," "Basilica" and "Chemistry." But during a brief tuning pause, Schwarzenbach leaned into the mic and summoned his best talking-head music-critic tone, saying: "The normally loquacious Schwarzenbach was surprisingly silent at the group's final show. Sources close to the band can only speculate as to the reticent nature of the troubled American songwriter."
Anyone who's ever seen Jawbreaker or Schwarzenbach's other bands Jets to Brazil and forgetters perform live would know that that's the Blake Schwarzenbach-iest thing that Blake Schwarzenbach has ever said. He can be a rambling weirdo between songs. Even when opining about not being a rambling weirdo. I love it.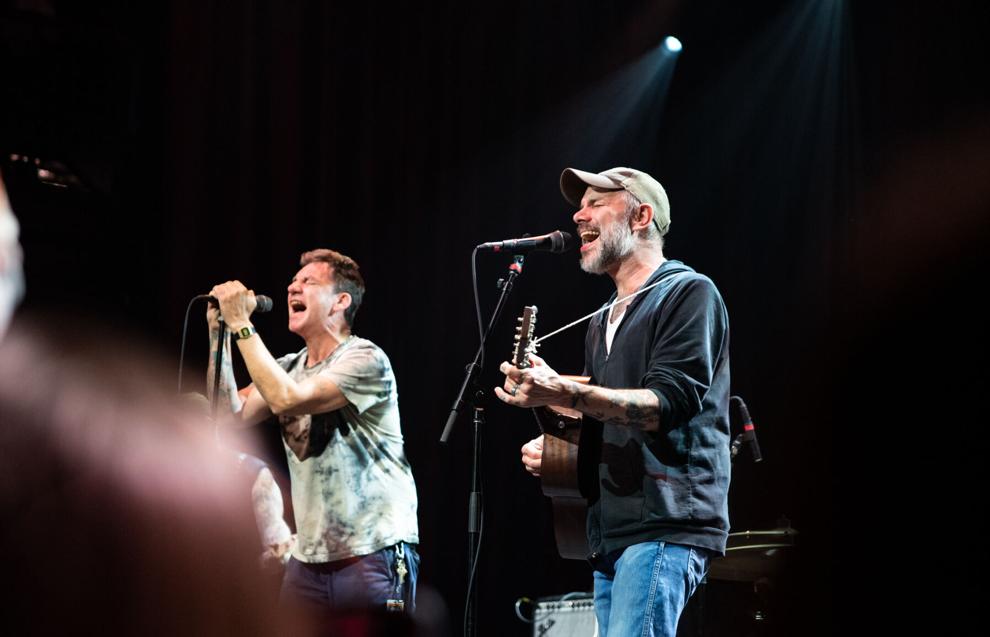 While it's true Schwarzenbach was relatively quiet Friday night — and drummer Adam Pfahler and bassist Chris Bauermeister didn't even have mics — he wasn't silent when it mattered. He wasn't silent when growling out the lyrics to "Parabola" from the band's 1991 release Bivouac, or when he joined openers Lucero on their beloved cover of Jawbreaker's "Kiss the Bottle." And Schwarzenbach did have a self-deprecating jape or two, as we heard between "Million" and "Oyster."
"I'm not a good rhythm guitarist," he said. "I could shred! Like, I would go to the crossroads and challenge Ralph Macchio, and I would fucking best him and drag him to hell with me. But if it was a rhythm gig? No. I never got the downstroke to make it. That's why we never made it in mainstream punk. There's no downstroke. And we weren't willing to sit with a producer … actually, we were. I did sit with a producer and have him make me make each downstroke perfect. The product was immaculate."
See? Rambling weirdo. Wonderful.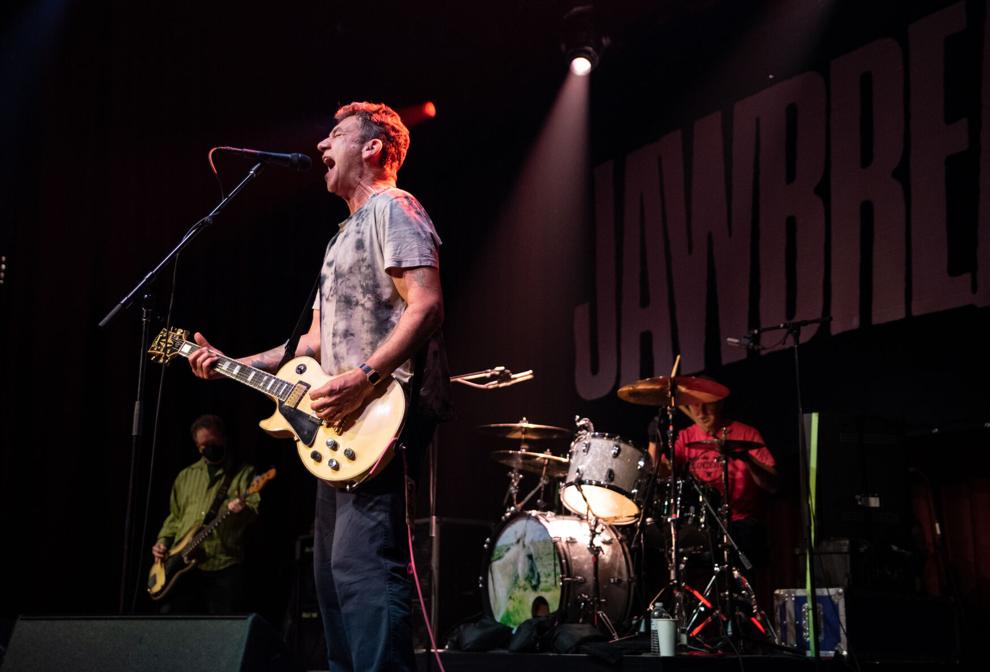 As much as the show was very much about Jawbreaker, there was a lot more on offer. Yes, seeing the trio perform songs from Dear You, and singing (or screaming) the lyrics along with hundreds of others, was cathartic. Yes, to see the band celebrate and be celebrated for the phenomenal record that only earned respect years after they broke up was rewarding. But I also have so much appreciation and respect for the offstage moves the band has made throughout this highly anticipated tour.
Jawbreaker was one of the most influential bands to come out of the Bay Area's bountiful '90s punk scene, and their following only grew bigger and more impassioned after their breakup in 1996. They could have their pick of bands to open their weeks of U.S. tour dates. 
For most shows, they fueled the nostalgia train by inviting worthy '90s comrades like Descendents, Jawbox, Dillinger Four, Smoking Popes, Face to Face, Built to Spill, Lemonheads (performing It's a Shame About Ray), Samiam and Team Dresch to join the lineup. But for several of their sold-out nights, Jawbreaker also shared their spotlight with comedians (Kyle Kinane, Kaseem Bentley, Irene Tu and more) as well as some of punk's best talent from younger generations, like The Linda Lindas, Worriers, Best Coast and Grumpster. All of these bands have been bringing much-needed diversity to a genre that was, for too long, overwhelmingly cis, male and white.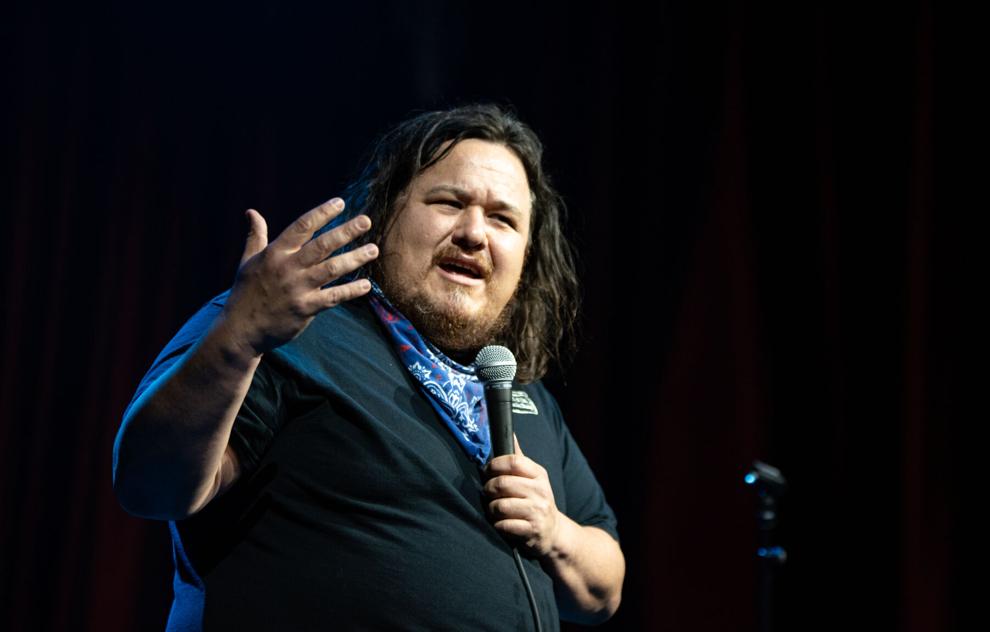 Here in Nashville, along with Lucero, we were blessed with two more openers. First was Shane Torres, a comedian who delivered a hilarious 15-minute stand-up set about using an entire hotel bed as a napkin for late-night snacking. Then came The Muslims, a queer Black and brown trio from Durham, N.C., who signed with Epitaph last year. They introduced themselves as a "pretty ridiculous problematic punk band" and then blasted into their first song, "Punch a Nazi," singing: "Punch that Nazi in the face / Knock his teeth back in his brain / And if that inbred scum gets up / Kick that cracka in his gut!"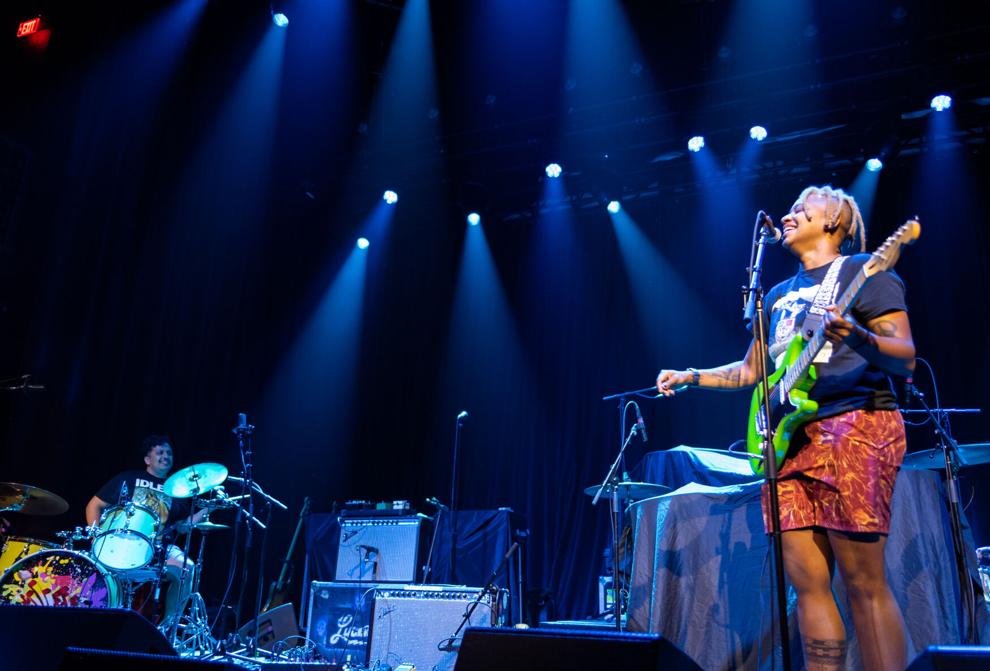 It took a few more songs — "Fuck the Cistem," "IDGAF" and "Ya Late" — for the crowd, made up mostly of folks old enough to be around for at least part of Jawbreaker's original run, to warm up to The Muslims. But the band's vocalist and guitarist QADR, bassist Abu Shea and drummer Ba7ba7 soon won everyone over with their blunt political commentary and witty sarcasm.
By the time the band reached the end of their 30-minute set, closing with "John McCain's Ghost Sneaks Into the White House and Tea Bags the President," folks in the crowd responded to QADR's request for dancing by whipping up the world's most polite and enthusiastic circle pit. There, half a dozen newly converted Muslims fans skipped around in circles and gleefully shoved one another to lyrics about a dead McCain's balls.
It can't be easy to open for a legendary act that people have been waiting literally decades to see, but The Muslims nailed it. When Lucero took the stage 20 minutes later — wisely playing their darker, more emotional material like "Texas & Tennessee," "Slow Dancing" and the saddest sad-bastard song of all, "Nights Like These" — frontman Ben Nichols took a minute to throw some love to the openers and Jawbreaker's much-appreciated efforts at inclusivity.
"How about Shane Torres and The Muslims," Nichols said. "Holy shit! I gotta give Jawbreaker props. Not only tonight … the whole tour, there were so many bands I wanted to see. So good on you, Jawbreaker, thanks for doing something really cool."
The reigning champs of punk passing the torch while running their own victory lap — you love to see it.