The Female Species Gets a Long-Overdue Day in the Sun | Features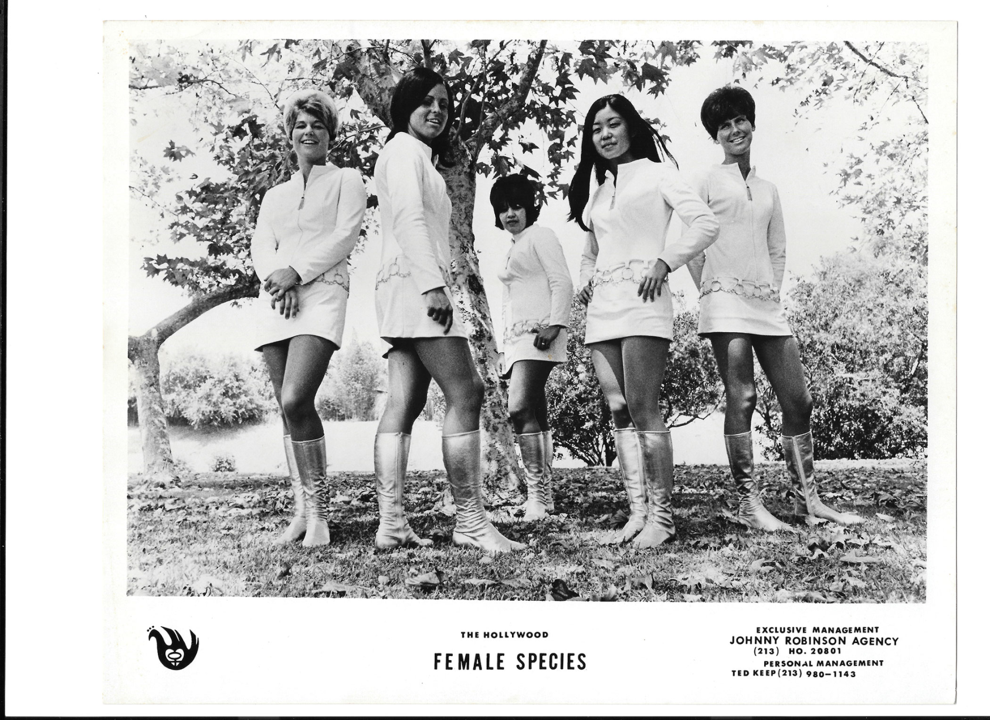 Vicki and Ronni Gossett are in an enviable position. A well-respected indie label recently released their debut album Tale of My Lost Love. The all-female surf band La Luz covered the title track. Another song, "Sooner or Later," has appeared in an episode of the NBC sitcom Young Rock, with more film and TV placements in the pipeline. 
"And [the label] told us themselves that this really has never happened," Ronni tells the Scene, "that they've got so many [placements] without even having the album come out, because this stuff was happening fast."
Like so many apparent overnight successes, the sisters' rise — impressive by any metric — was a long time coming. What's unusual, though, is that it has been more than 50 years in the making. The Gossetts started a garage band in California in the 1960s that morphed into a Las Vegas show band. Eventually, they embarked on a new career as Nashville songwriters, with cuts in the 1980s and '90s by artists like Pearl River, Cricket Rhodes and Dolly Hartt. Only after leaving the business — and eventually retiring from day jobs — did their rock 'n' roll career really take off. 
"To have all this happen when you're retired, that's pretty darn cool," says Vicki. 
The sisters' story starts in Whittier, Calif. After seeing The Beatles on The Ed Sullivan Show, 16-year-old Vicki wanted to start "a band that's just like The Beatles, only it's going to be all girls." Ronni, who is two years younger, recalls, "Of course, I want in it because she's in it." The pair reached out to some of their classmates, and once the lineup solidified, the Female Species started playing gigs. Because the Gossett sisters were self-taught, they preferred writing original songs to learning covers, which was somewhat unusual among garage bands of the day. The songs from their demos featured on Tales of My Lost Love have a dreamier sound than many of their contemporaries, with their swaying tempos, surf-influenced riffs and the Gossetts' close vocal harmonies. 
The band was a family affair. Their mother Loretta came up with the name Female Species, and their father, known to most as Big Al, was their booking agent and roadie for shows in the Los Angeles County area.
"We were so young we couldn't work a lot of places, but my dad would go to different military bases in California, or different little things that we could play because we were underage," remembers Ronni. "We did a lot of that, and believe me, they would go all the time and drive us."
The Female Species' popularity would lead to shows in Hawaii and Alaska. After they graduated high school, a reconfigured version of the band had a residency in Las Vegas. 
"Vegas was great because we had it very easy," says Vicki. "There's a million lounges you can work. We had worked there for years, so we knew everybody. But it seems like you always want more. We wanted to have a hit record — at least something we wrote that we could get cut by a major artist. Vegas is not that place."
In the early 1980s, the sisters planned a move to Nashville. They hoped to get signed to a songwriting contract and get West Coast artists to record their songs. 
"We came back here to check it out — we were here for [about] a week," Vicki says. "Ronni and I came back here, and we met a lot of publishers, and they heard we had all our tapes with us. It looked like [it] could work." 
One month later, the Gossetts headed to Music City in a moving van with Big Al at the wheel.
"We were out pitching songs pretty much three, four days a week, trying to get a writers' deal," says Vicki. "In the meantime, we're playing Holiday Inns and things like that at night. … We might do a happy hour five days a week at some hotel or something." 
With two years of this routine under their belts, the sisters finally landed a contract with publishing company Peer-Talbot. Their music had evolved from psych-tinged garage rock to a smoother, more countrypolitan sound, centered on the sisters' sweet harmonies and poignant interior monologues. Working for a publisher, however, meant they had to write and demo songs in the house style. 
"We would have what we thought was a great song, and they wanted to arrange it really, really country — and that wasn't us," Vicki recalls. "When it came time to re-sign … we asked for a release. They were really nice people, and they did give us a release. And we asked if we could buy our catalog back, and they allowed us to do that." 
They would later end up at Millhouse Publishing, which was owned by RCA A&R executive Harold Shedd. Millhouse seemed more in line with the sisters' pop-influenced approach to country music. Shedd took a liking to the sisters' work, and while he would send their songs to big-name artists like The Judds, he also had them hold onto some of their better songs. "They all were trying to get Ronni and me an artists' deal," Vicki says. Their boss's ties to RCA also led to one of the sisters' most heartbreaking near-misses. 
"We got a developmental deal with RCA, which was a huge thing [to us]," Ronni recalls. "They work with you; they do everything for you. They get your hair all the way they want it, they do everything that they want, and we're going to go for it because we want a deal. They did a really good job, and then they build all the way up, and they do a big showcase on you. They'd get you the clothes, they do it all, and you go and do that showcase." 
Ronni describes the November 1991 showcase at Ace of Clubs on Second Avenue South as "top-notch," with a stellar band of session and touring players. One thing stood out: "It wasn't country, because our music wasn't country." Afterward, a rep from RCA called to thank them for their time. 
"To get that call the next day and say that they passed was more than a letdown," Ronni says. "You pick yourself up — there's always a letdown in the music business. We were used to letdowns, but this one was a real huge one."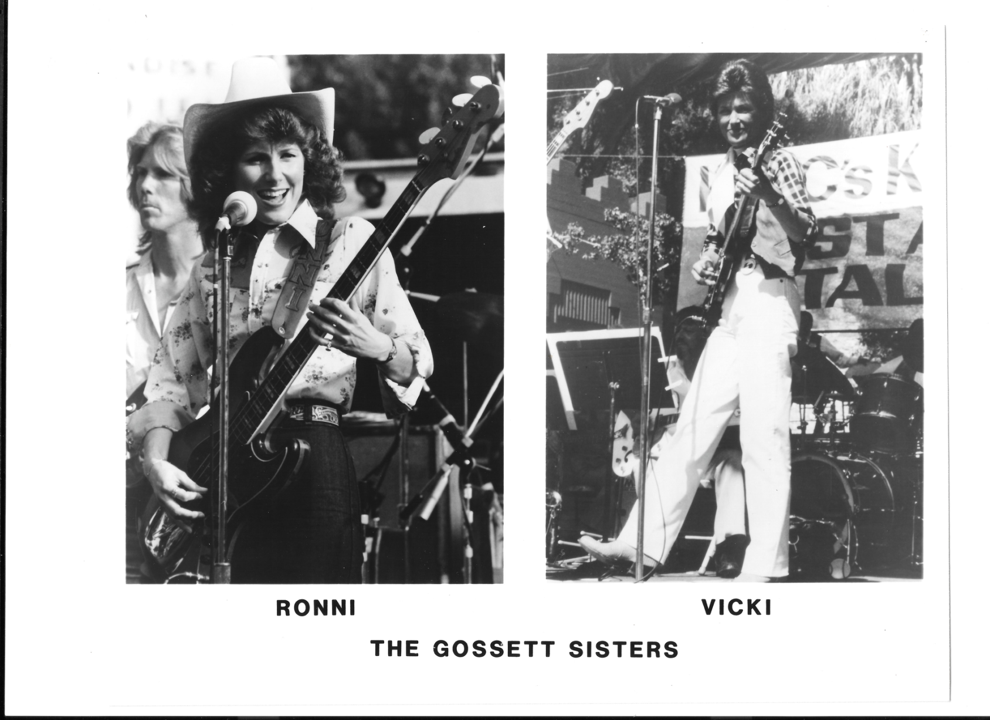 Vicki shifted the bulk of her energy into auto sales and Ronni into record distribution. They continued recording demos in the home studio of their guitarist John Willis under the name The Gossett Sisters. But they'd put their dreams of playing music professionally in the past. 
"All this stuff, Female Species and Gossett Sisters, is stored under my bed," Ronni says. "I got rid of a lot because I thought, 'Who is ever going to listen to "Tale of My Lost Love" or any of that stuff?' " Unknown to the sisters, however, their Female Species demos showed up on YouTube. Soon came a fateful phone call. At first, Vicki thought it was a robocall and hung up. But the caller dialed again.
"The guy on the other end says, 'Don't hang up, I'm not a telemarketer,' and so I kind of stopped for a minute," she says. "He goes, 'Is this Vicki Gossett?' and I said, 'Yes,' so I figured this is somebody I know. He goes, 'My name is Doug Mcgowan. I work for the Numero Group. Did you write the song "Tale of My Lost Love"?' I think I first said no, because I didn't even remember that song." 
Mcgowan has worked on compilations for the much-loved archival and reissue label featuring garage bands, girl groups and even Nashville-born transgender soul legend Jackie Shane. Mcgowan found "Tale of My Lost Love" through a Japanese YouTube account, and wanted to include it on the comp Louis Wayne Moody High. 
"That's when we started sending him tracks over the internet," Vicki continues. "Well, the more tracks he got, the more interested he became. And I guess it was about a year after knowing him, he called us up and he says, 'Hey, you're not going to believe this, but we're going to do an album on you girls.' We were kind of floored, like, 'What? What?!' "
In April, a beautiful vinyl edition of Tale of My Lost Love hit the record racks. It features nine Female Species demos from the 1960s and '70s and eight more Gossett Sisters demos from the 1980s; streaming editions include an additional 12 tracks. The Gossetts' music has found fans of all ages, most notably among women in garage bands. 
"I find that many, including myself, have found a passion in discovering underground music from past decades," La Luz bassist Lena Simon says in a letter to Vicki and Ronni. "It was so wonderful to discover Female Species' music and story, and see women pioneering through a [still] male-dominated industry."
A new fan base is discovering the Gossett sisters and the Female Species. There's one small hindrance to making new music: "We'd have to go out and buy a new bass, a new guitar and a couple amps," says Vicki, noting that she sold her bass a few years ago. But don't count them out. 
"From 14 and 16, music and the band — or the duo, whatever we were doing — that's kind of been our whole lives," Vicki says. "You just never really get out of it. You're just always in it."