Farflung | Interview | '25000 Feet Per Second'
Farflung | Interview | '25000 Feet Per Second'
---
Farflung was formed in Los Angeles, California around 1992. In the next couple of years they released an endless stream of underground releases. In the following interview with two members of the band we discuss so much more than just Farflung, but also all the related projects.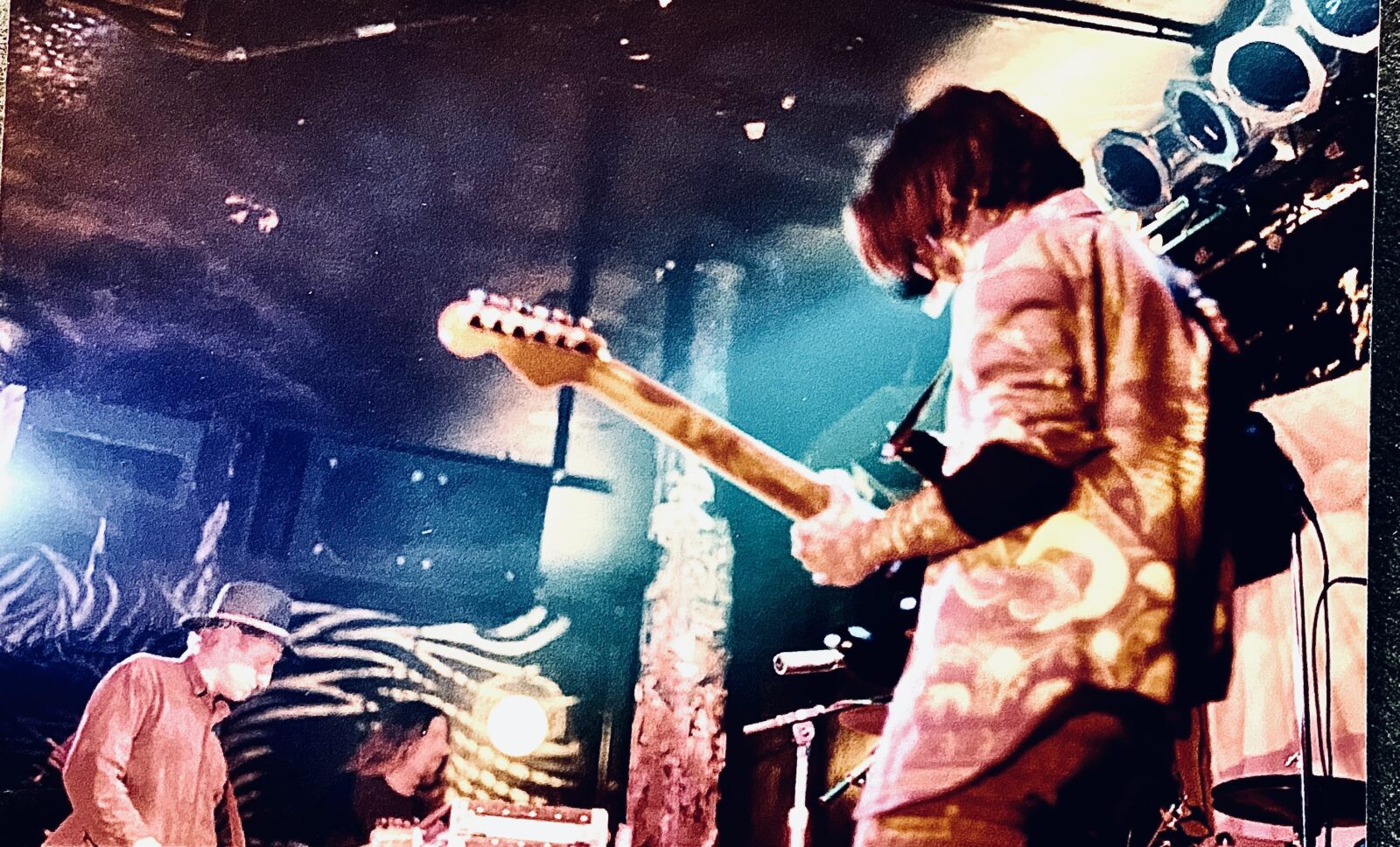 Sulatron Records recently released their legendary album, '25000 Feet Per Second'. Back in 1995 it was out on CD only (Flipside Records) now it's remastered and released via Sulatron. The album comes with a bonus track and more.
It's really nice to have you. How are you coping with the current situation?
Michael Esther: It's been a difficult time. I am here in Northern Italy at one of the epicenters of COVID-19 and it has changed everything. And now we have the war in Ukraine so it's heavy, heavy times. I am hoping things get lighter and more positive but I fear we have a long way to go.
Tommy Grenas: For the past few months, the COVID-19 fog has been lifting here in Woodstock, NY where I live. There's been some small events starting and the local alternative movie theatre, and bars et cetera are open and in business again, so it's beginning to feel a bit more normal. I started sculpting rock in the past two years since all this began, and have had a couple of showings and also sold a few so that's a new thing that's been keeping me busy and happy.
We also just finished a new LP, and all the artwork recently. We're all happy with it and it's off to get pressed as we speak. I've been lucky, living on the side of a mountain in a big forest. I quite like the isolation, and wandering about picking mushrooms and collecting interesting stuff from the forest floor and rivers.
We also have a studio here, and my wife and I have collected many interesting instruments over the years to use on our many projects et cetera. We moved away from Los Angeles to be away from the city, so being isolated over the past two years has not really affected us much.
Sulatron Records recently reissued your eponymous debut album, '25,000 Feet Per Second'. What do you recall from working on the album?
Tommy: Well, we were all pretty excited to put the tracks down onto tape. We had been playing the songs live and making demos up to that point, so capturing it in a studio with many tracks and cool gadgets all around was a great experience. The studio, Poop Alley Studios, was in downtown LA and run by our friend Tom Grimley. Tom was capturing a lot of the local alternative scene at that time and we were very much a part of it.
There was no space rock, or real underground psych scene in Los Angeles at the time, and we were very much so involved in what was going on in collage radio, loft events / parties , and art collage scene. There were many bands and artists who were our good friends and fellow event performers, so in a way it made sense we would be recording at Poop Alley Studios. It was an individualistic scene. No two bands really sounded similar to the next, but it all fit into a similar way of thinking. Me, Michael, Buck, and Brandon went in to record the tracks, and we had friends come in to guest on the overdubs et cetera. Tom Grimley, the engineer, had many interesting sound devices and mics that we took full advantage of. I think we recorded it over a long weekend.
Michael: I remember that time fondly. Lots of energy and creativity. Grimley's studio, Poop Alley, was more like a mad scientist's laboratory than a traditional studio. Lots of groups in the east LA scene at the time recorded there, Beck, Weezer et cetera. It was a lot of fun. Things were so different back then. Two days recording and then the mix … so different than now. In some ways I think we benefited from those limitations.
The cover artwork truly encapsulates the music.
Michael: That was Tommy's find and it was perfect.
Tommy: '25,000 Feet Per Second' was one of the tracks that we also decided to use for our LP title. I had been collecting old obscure sci-fi pulps over the years and remembered the image of the astronaut strapped to an asteroid hurtling through space. I just thought the image fit the title perfectly, and of course it's a very space rock theme. I love the way Dave used the asteroid image for the label on the reissue too. It's a perfect case where something on a CD doesn't hold a flame visually to the image on an LP cover. It's a whole other thing, but Dave at Sulatron also did a great job, like he does with all his releases.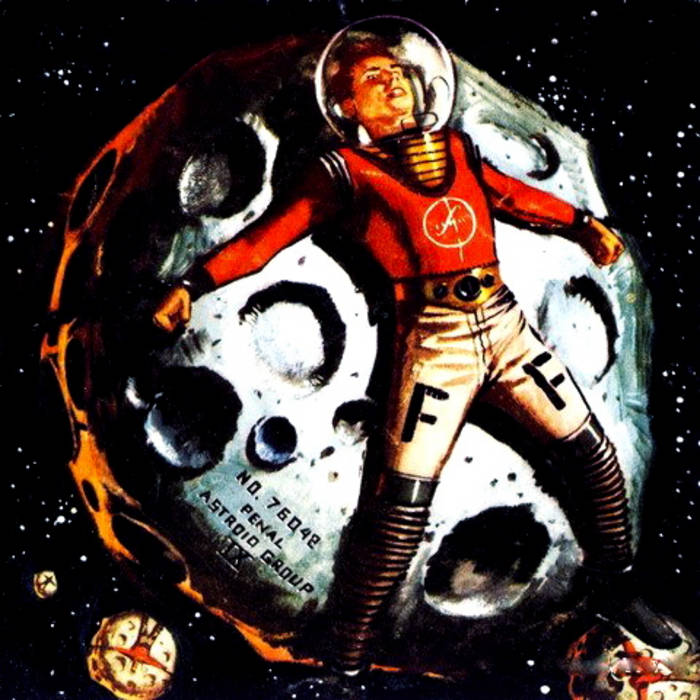 How do you remember the early days pre-Farflung? Where did you first hear Hawkwind? How about Can and related "krautrock" / space rock groups?
Michael: Brandon LaBelle and I had a group called Helianthus. We were students at CalArts. That's really the scene we grew out of. In LA there was the CalArts scene and the Art Center Scene and The Loyola Marymount Scene. All universities. They cross pollinated in the east side Los Angeles club scene. I remember lots of loft parties and unconventional venues … It was really great. That's how we met Tommy. Michael MP Griffin and Karl Pétion eventually left Helianthus and Tommy and Buck joined. We changed our name and somehow we are still here.
I grew up in the San Francisco Bay Area in the 70's so it was a hotbed of counterculture and music. The Jefferson Airplane was huge for me. So the cosmic psy-fi kind of thing in music. My first introduction was through the Jefferson Airplane and Paul Kantner's 'Blows Against the Empire'. Farflung actually did a song called 'We Have Seen The Saucers' which was a nod to Jefferson Airplane's 'Have You Seen the Saucers'. I had older hippie friends that were into Popol Vuh, and the first Deuter album. That was my introduction to "krautrock". Around the same time I had some other friends turn me onto Gong which they described as the French Pink Floyd. The first time I remember listening to Hawkwind was in high school. It was the 'Space Ritual' album and what to say? It's totally a monster! It was at university when I really got into Can, Neu!, and especially Amon Düül II.
Tommy: Regarding the above mentioned, I grew up in Northern Ireland, so I remember 'Silver Machine' [Hawkwind] on the radio as a kid, and they were even on Top Of The Pops. The thing I remembered the most was the white noise and lift off sounds from Del Dettmar, and Michael "DikMik" Davies generators over the driving riff, that stayed in my memory till my teens, and the free festival scene, when Hawkwind would be playing alongside the punk bands I was following at the time. It was a reintroduction of sorts. By the time Hawkwind would go on you'd be pretty fucked up. It's then they would hit you midway with the standing wave, … unforgettable.
I heard John Peel playing Can and Neu!, Faust, Amon Düül II et cetera on his show alongside all the post punk bands at the time. I got pretty obsessed with Can, but Neu! were and still are probably one of my favorite artists of all time. Certainly my biggest influence. There's definitely some sort of simple tribal, hypnotic backbone to both Neu! and Hawkwind that I've always found magical.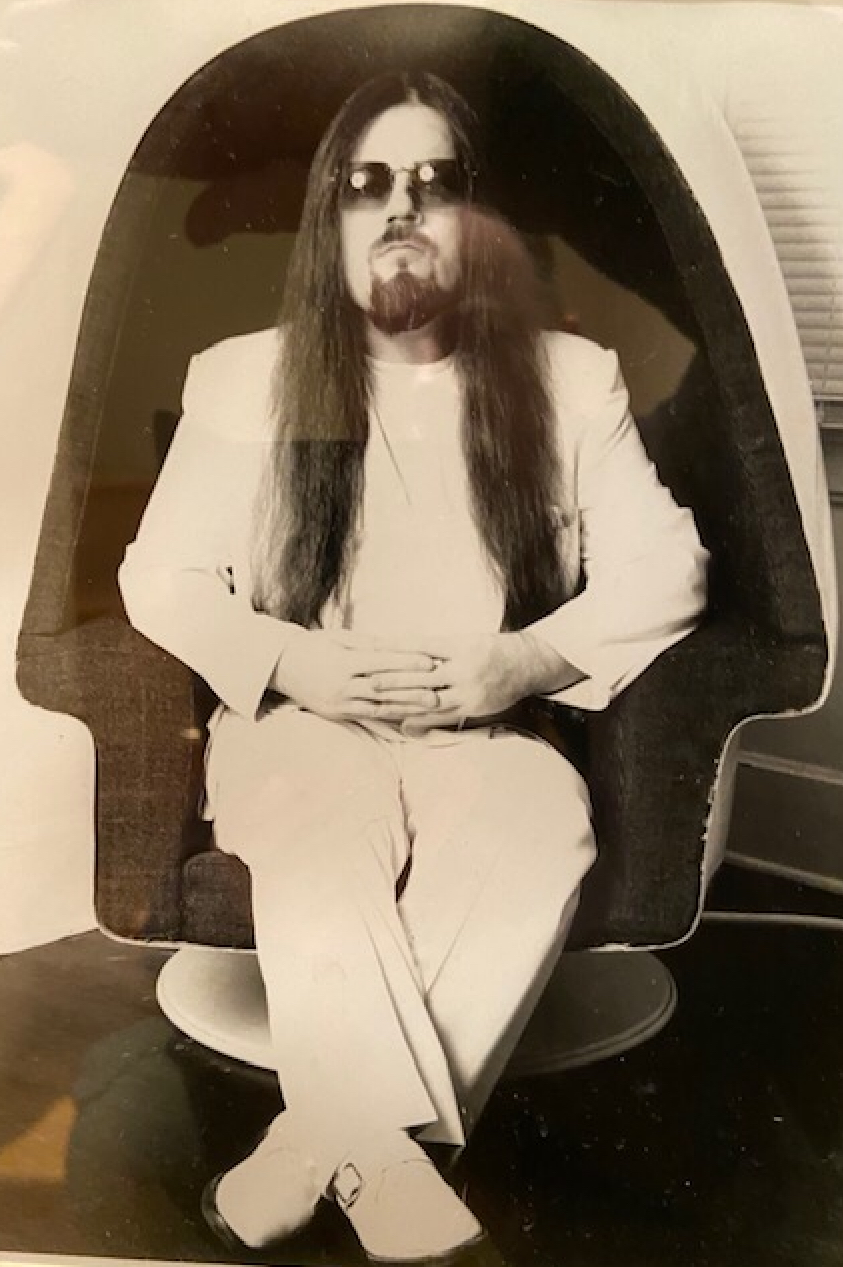 Did you know from the start that you want to play space rock or was that just something that came along?
Tommy: You know it's funny, me and Michael were just talking about Farflung the other day and where we were "at" with things when we started. I came to a conclusion of sorts: it was about certain "attitudes" just as much as it was about genres. Leaving Belfast and ending up in London in the 80s was an interesting time. I had no money, was squatting around, and was living around punks and hippies a lot. I related to Crass, Rudimentary Peni, and other anarcho things that were happening. I had a strong belief that everything in entertainment was a big letdown, and the world was run by big corporations and politicians telling us what to do.
The aesthetic behind both Crass and the label [Crass Records] made sense to me, not just musically, but the way the label was run, gigs were set up, people were housed, artwork was made, a total co-op of sorts. This era, time, experience, in a strange way is reflected in the way Farflung has carried itself. We have never shopped records to labels, we have never not been in control of our music or art, thought, or played gigs or done tours we did not want to. I like to think Farflung is a band with its own destiny and standards as a group of friends doing something creative.
For me, "my" space rock came out of the same free festival scene with Here And Now, and Hawkwind of course. In America in the mid 80s to early 90s, Pressurehed – my band before Farflung had strong space rock vibes mixed with a post punk, industrial sound, and Michael's band Helianthus were definitely their own thing but to me hinted sounds like like Amon Düül II meets Cabaret Voltaire when I first heard them, but Michael can answer that. Most people back at that time using the term "space rock" was predominantly directed towards Hawkwind and Gong first, and sometimes Syd Barrett era Pink Floyd from what I remember.
Michael: I was always into psychedelic music but when I started playing in bands at first it was covers of course. Songs by Neil Young, The Rolling Stones, The Beatles, Led Zeppelin … Typical from the time, but soon after punk hit, the first "originals" band was a high school punk band. Then I was in a group that wanted to be The Teardrop Explodes. After that I really just focused on visual art. When I was in grad school that's when I really started playing again with Helianthus. I think Tommy's description of Helianthus hits the mark … We were somewhere between Cabernet Voltaire and Amon Düül II then we met Tommy and joined forces.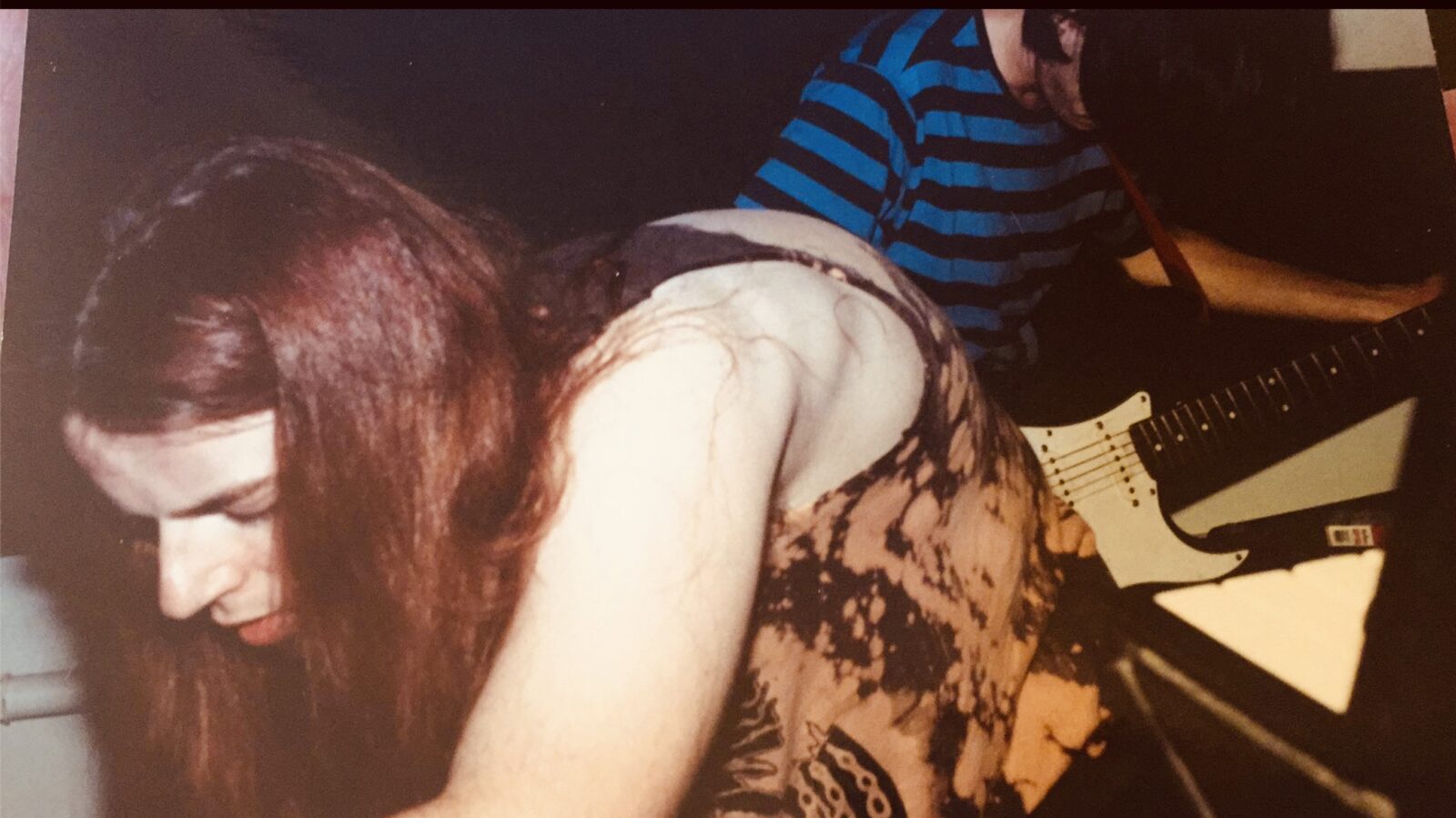 It's been awhile since your latest album. Are you working on something new lately?
Michael: We finished the new album and have stuff in the works that we are talking about. It seems like a really productive time and there are a lot of things I would like to do.
Tommy: Yes, I mentioned it briefly before, but there is a new LP that Sulatron just sent to the pressing plant. The record was started about three years ago in Los Angeles as live studio sessions, then migrated to Yucca Valley, CA in the high desert for overdubs, and mixing et cetera. Chris Nakata has worked and played on at least seven of the past releases Farflung has put out. His studio was in Los Angeles but he relocated to the desert about 2 1/2 years ago.
The studio has always been called Saturn Moon, and it's basically a home away from home for us all now. Chris is an all around mad scientist at his lab, and the recording process is a multi faceted process.
Michael does his recordings at his own place in Italy and sends the files to us, I sometimes do stuff from New York, but the main core of bass, guitar, drums and structure is always done at Saturn Moon. The sessions normally are completed at Saturn Moon with me, Chris and Paul Hischier there to complete the final takes. Michael will check in from Italy. This record is very like all of the Farflung records in its differences from the last one. I think of it as a natural evolution.
Obviously things are going to change in our lives each time we make a new one, and we don't want to repeat ourselves too much, or dwell on a record that we might have made that was considered the best LP or something. I still like making LPs that I want to hear regardless of what is expected. Haha, with that said, expect dark forests, astral seas, fucked technologies, and vanishing people.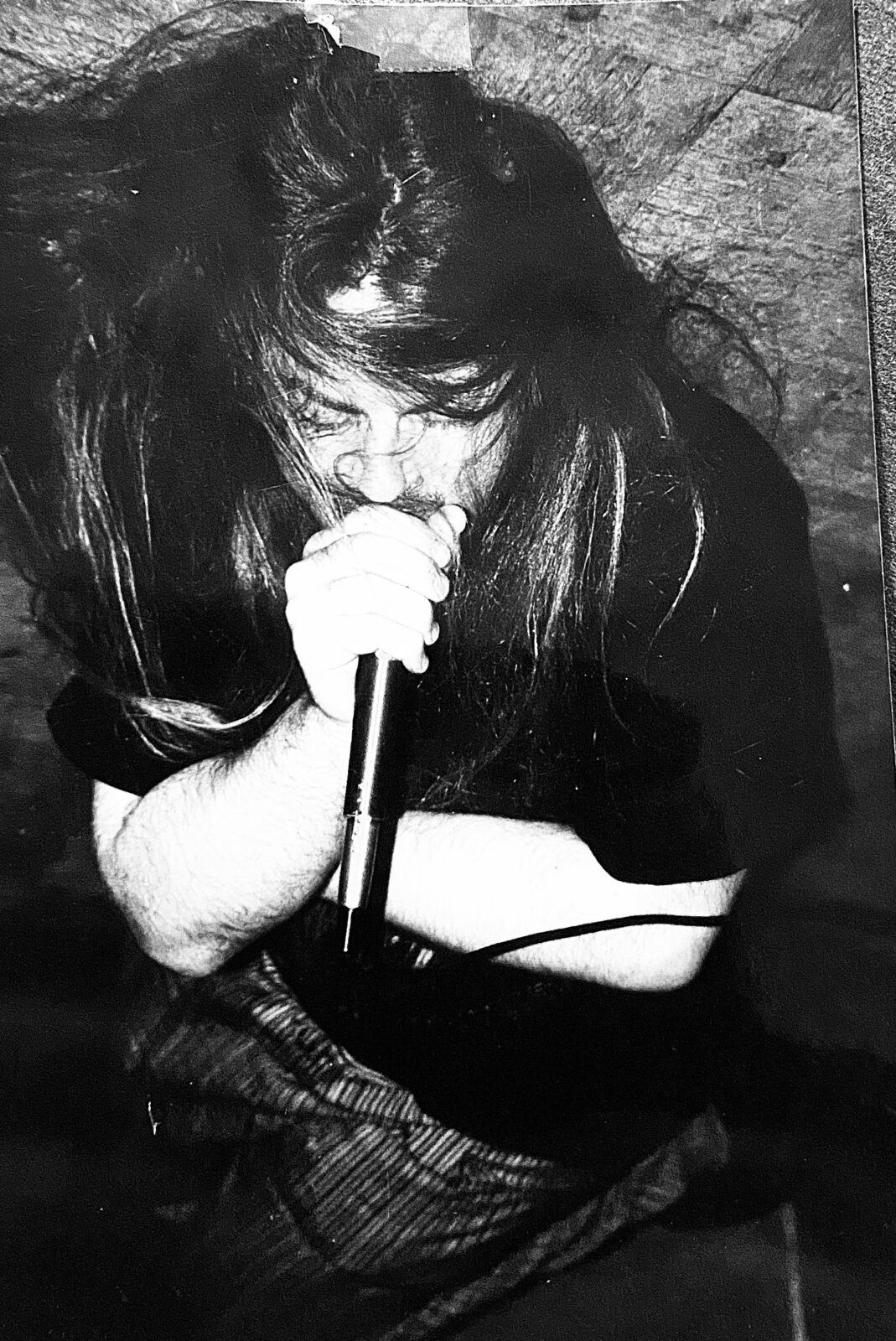 How would you compare the last albums such as 'This Capsule' and '5' with some of the early stuff and do you think you changed as a musician?
Michael: I always think of the records as a moment, or a kind of residue of the creative process frozen in time. Layers of sounds coming together. They each reflect where we were at that moment. I hope they all sound different in a sense but recognizable as us, as Farflung. We kind of just do what we want to do at any given time. As a musician, I hope I have changed. I think I have, just the process of living … And of time …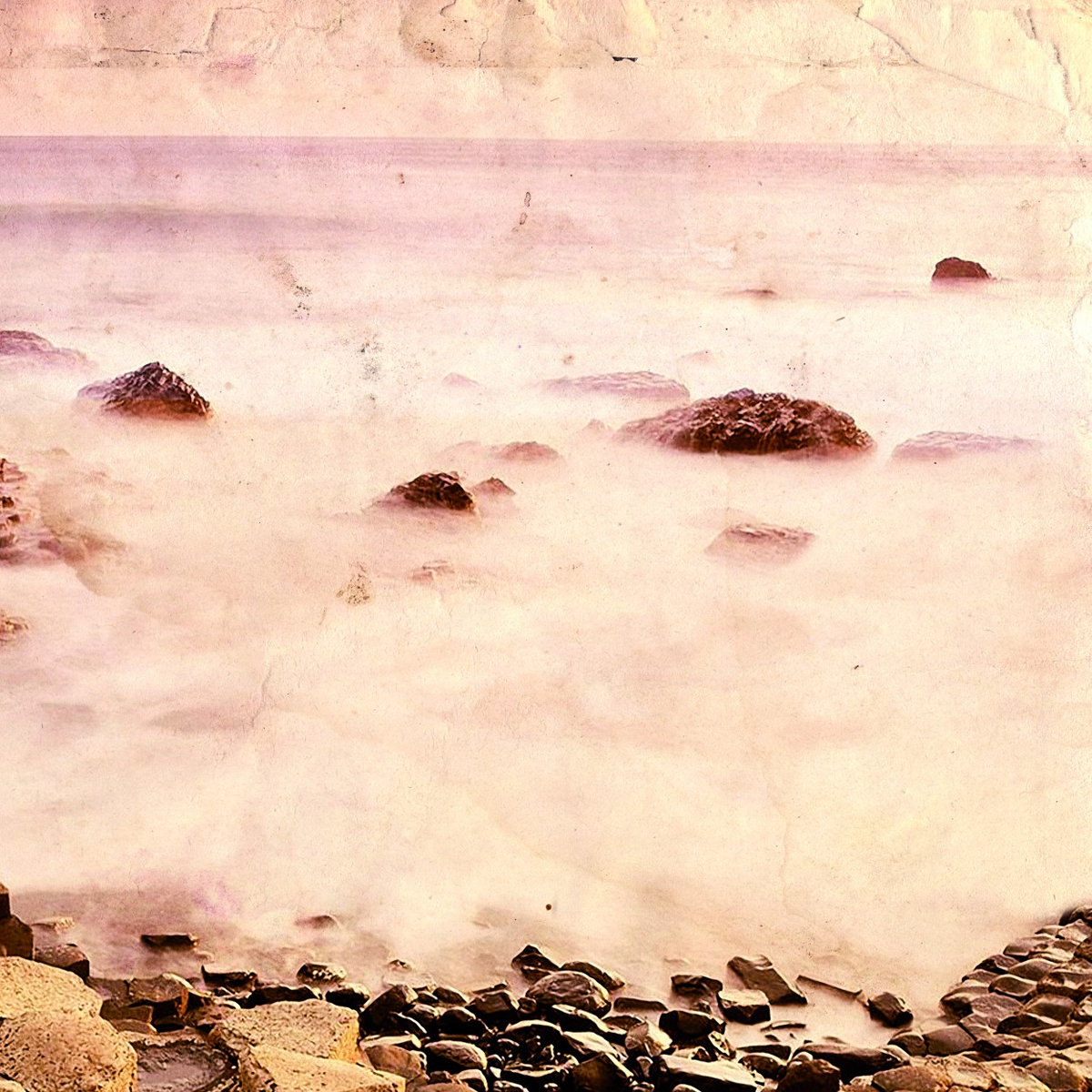 Tommy: I don't think I've changed. I'm maybe finding it easier in some aspects to get things recorded. I always have ideas. It's more about just finding time to do it. I also don't like recording by myself. I like to be around my bandmates or other people having a laugh or enjoying their company. I find sitting by myself looking at a screen or a meter is super boring. I also like making music and not recording it (sorry Chris).
Is there a difference between making sounds and being a musician, I don't really know. I don't really regard myself as a "musician". I really think there is a marked difference in all our LPs. For example, '5' has a more heavier rock vibe, and 'This Capsule' has more edgy moments and soundscapes. There is never an intention. They're all different transcendental journeys.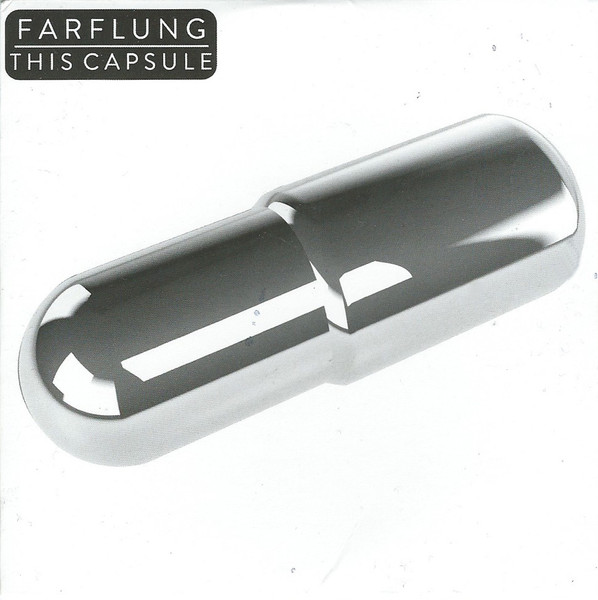 Tommy, you originally started with The Swamp Rats.
Tommy: Well that's a first! That was a band with my teenage friends in Belfast, early 80s, Paul, PG, and myself. I played drums, Paul on bass, and PG on guitar and vocals. We did a few of our own songs, some Clash and some Cramps, I think. Like all young punkers, we rehearsed in PG's bedroom, played a couple of shows and made some cassettes of us fucking about. A few years back I was at PG's house and he played me a live show on cassette. I went through my years thinking we were probably total crap till I heard the tape. It sounded really good! We kinda sounded like "The Fall" in a weird way. I'd totally love to put it out someday. I've heard worse, haha.
How did the Pressurehed come about?
Tommy: I knew Len Del Rio from London in the 80s. He was a friend of my ex wife from Los Angeles living there. We were quite different but got along and liked a lot of the same bands. He was playing trumpet in some sort of spy rock band or something. I lost contact, but when I moved to Los Angeles with my ex wife in 1987, I hooked up with him and started hanging out.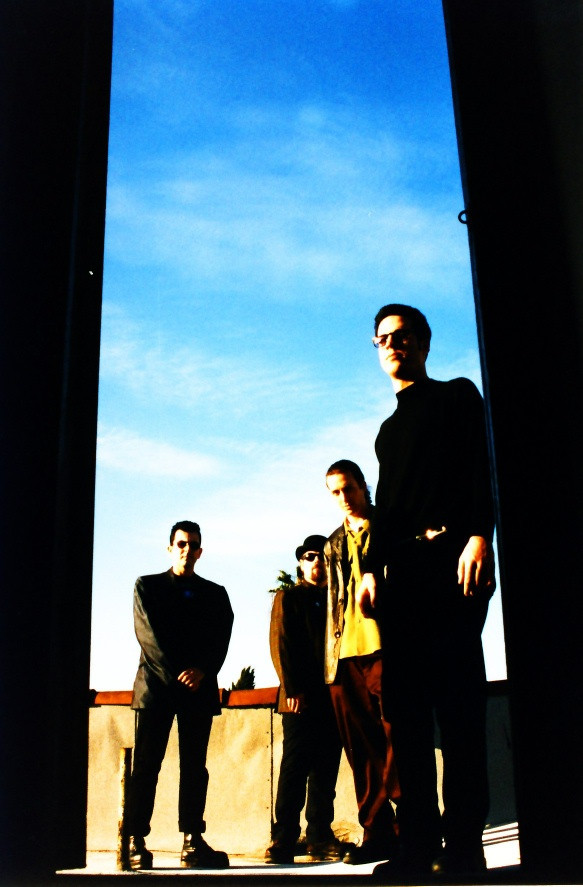 We used to get together and listen to all kinds of music, trading ideas and influences. Somehow we started fucking around, with Len on an old synth, and I picked up a guitar and messed around with that and vocals. We then started getting stoned and making tapes. After some gigs at KXLU [local college radio] and small events, we got heard by Brian Perera from the yet to be started Cleopatra Records. We were the first band he signed and he put out 'Infadrone', our first LP.
It was coined by the press and folk as "industrial space rock" . We did two more LPs, 'Sudden Vertigo', and 'Explaining The Unexplained', before me and Len started Anubian Lights and I got deeper into Farflung.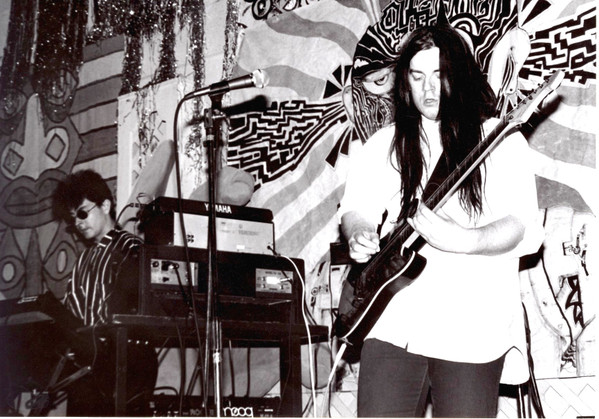 How did that evolve into Farflung?
Tommy: I went to a place called The Anti Club in Los Angeles one night and saw Michael's band with Brandon LaBelle (original drummer), Karl Pétion, and Michael MP Griffin. They were called "Helianthus". I was really taken by them. They were the closest thing to "krautrock"/ space I'd seen in Los Angeles to date, and I think I stood there yelling my total approval. After the show we sat and had some drinks. I invited Michael and Brandon to a Pressurehed show that was happening. They showed up and we got around to talking about doing a band. I think we were both a little bored and maybe frustrated with our situation. Anyway, Buck McGibbony, the first Farflung bassist, started to jam with them, then me, and we started writing songs, then it became Farflung.
Above we discussed your debut, how about your second album, 'Raven That Ate The Moon'?
Michael: I remember the 'Raven That Ate The Moon' being a bit of a heavier time for us, lots of personal stuff creeping in, Buck McGibbony wasn't there for most of the session … Lots of improv … But that being said, I really like that album. It is at its moment. I think also it initiated a shift that came to fruition with 'The Belief Module'. We also recorded that one at Grimley's Poop Alley Studios.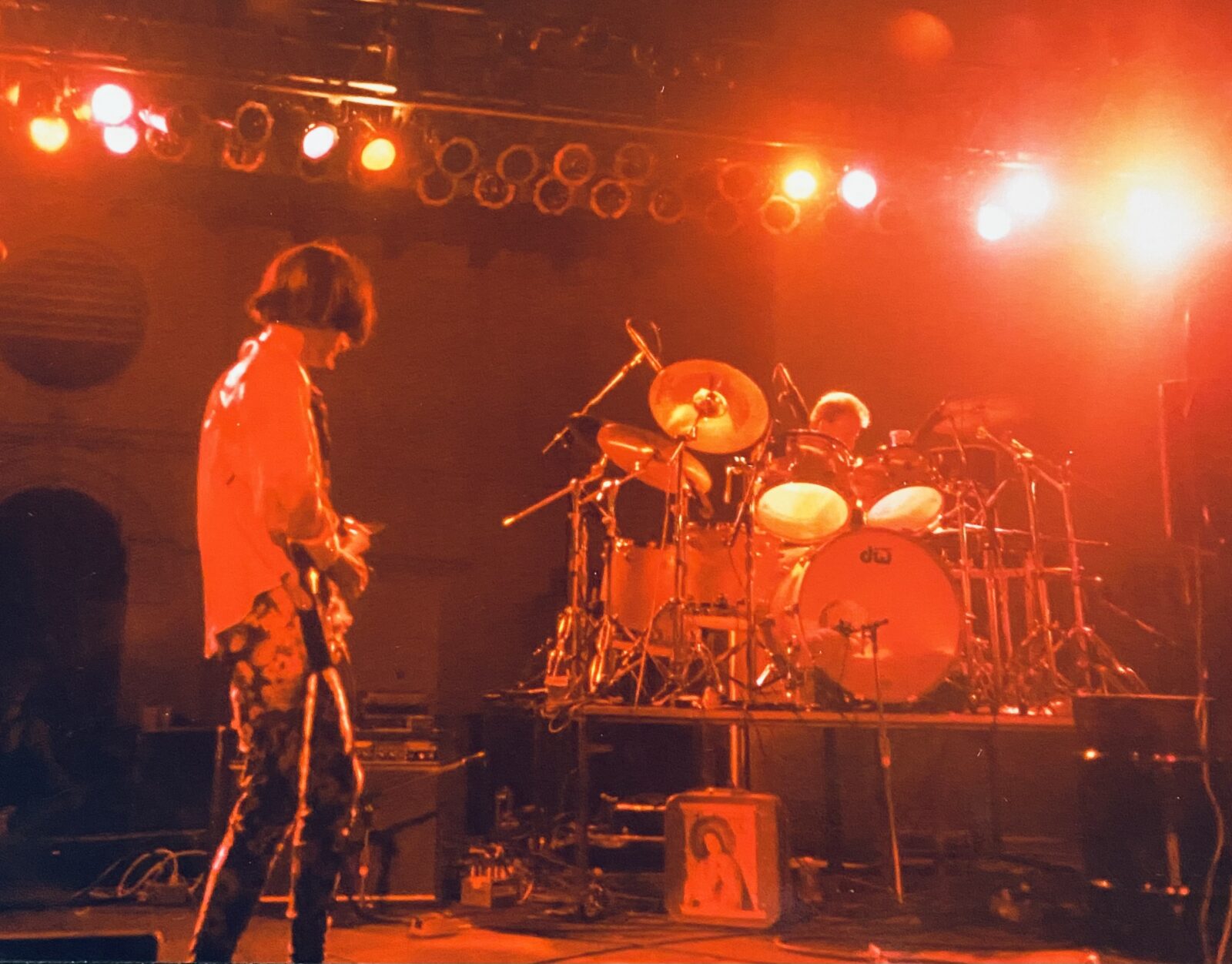 Tommy: That was about a year later, and Flipside Records wanted to do another LP with us. We had the same studio time limitations, but decided to jam this one out more. We maybe had a couple of loose ideas, but most of the LP was improvised. This LP saw the band being much more. Just me, Michael and Brandon, with Michael taking the role of bassist on a lot of the track's and Brandon experimenting with noise, and atmosphere. Me, maybe playing a bit more guitar than usual. We also used the soul of the recording space more than on the first, putting contact mics in containers and crevices in the walls et cetera. Poop Alley Studios was in the basement of a large apartment building with the sewage pipes running through it, and electrical wires and conduit et cetera everywhere. All those people living above us, the place was breathing and shitting as we did our thing.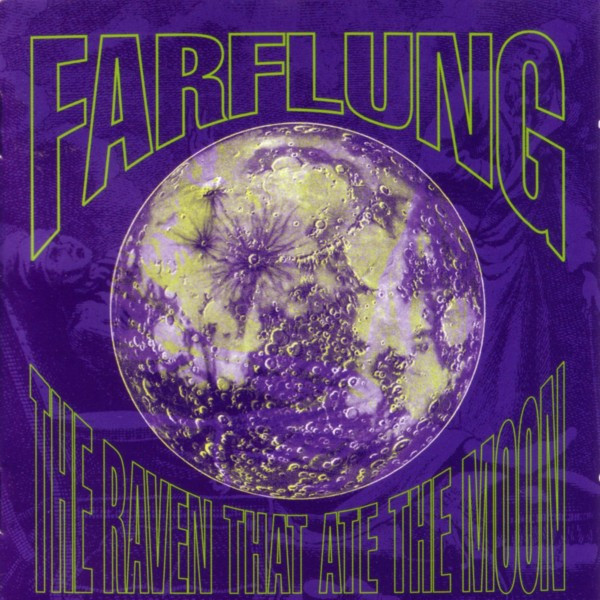 I can feel all that on the record. It was also a case of one lap being very different from the last or next, but still Farflung. The 'Raven That Ate The Moon'", the image of a giant black bird eating the night to make way for the sun, daylight . Very simple, ancient. It will be remastered for another vinyl release in the future with Sulatron, I believe.
Around this time the lineup changed a bit. Paul Fox would leave the band before the album was released.
Michael: We've always seen Farflung as a collective, as a kind of extended family. Paul Fox left the lineup but not the orbit of Farflung. He just remastered the '25,000 Feet Per Second' vinyl release. We carried on as a four piece and then after the Nik Turner and Farflung as The Sons of Cydonia tour Buck McGibbony left.
Tommy: Paul was in Pressurehed and The Brain with me. Also in Nik Turner's first Space Ritual project. He was invited to guest on the LP for a couple of songs. That's what we do on most LPs. Paul played bass with us for a brief moment sometime in the 90s. We are still active with "The Brain", an organic electronic psych noise type thing. Paul moved to New Zealand some years back to work on sound recording.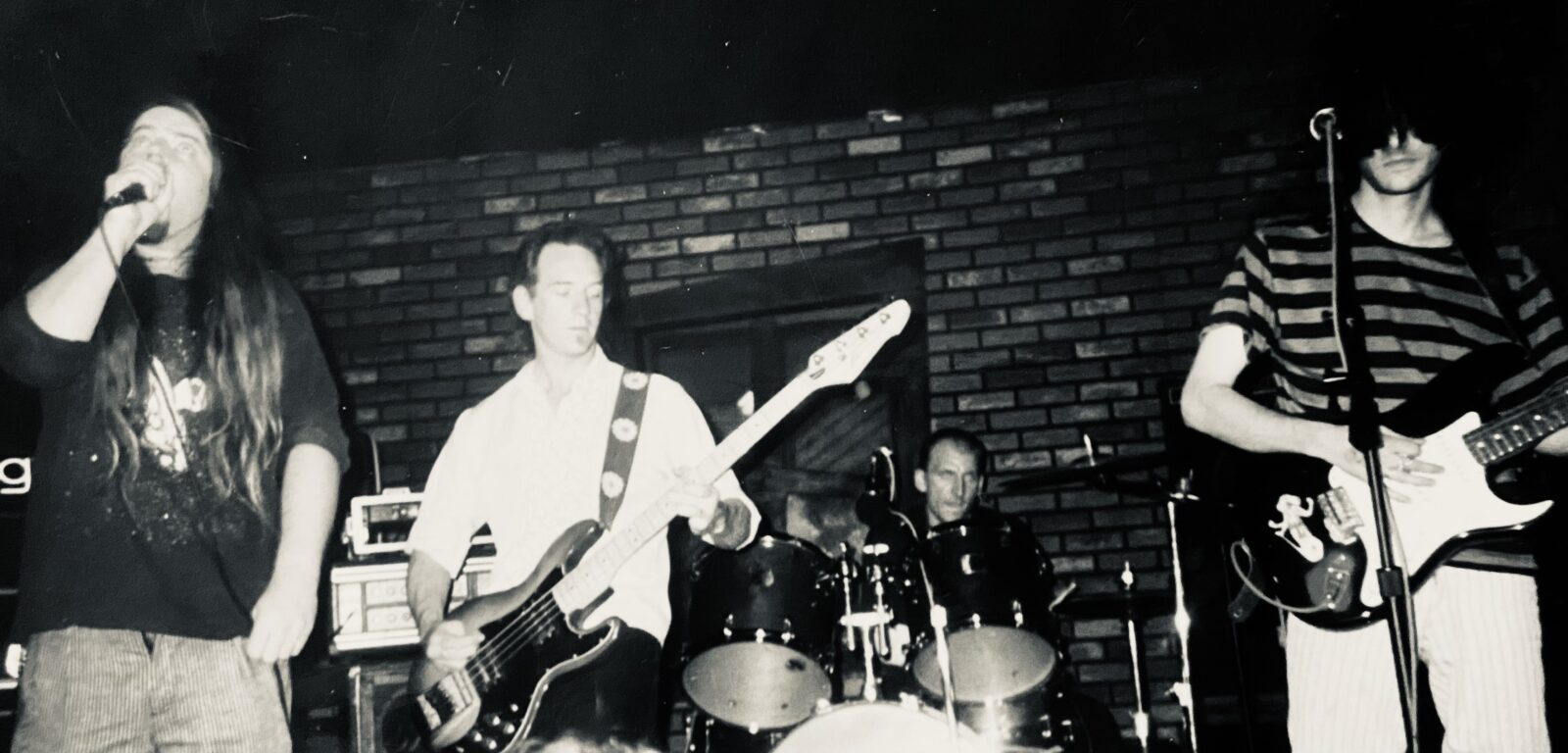 'So Many Minds, So Little Time', is a collection of singles and remixes containing the tracks appearing on the two early 7″ releases and a cover of Can's 'Future Days'. It's another fantastic set of space rock!
Michael: The recording of 'Future Days' was a lot of fun. One night long session. That was facilitated by Mitchell Frank who was a music promoter in LA, most famous for being the owner of the club Spaceland. We did that at Bill Sanke's studio. He was going to do a compilation Can tribute album that never came to be. It was to be Farflung, Geraldine Fibers, Beck, Kid Congo Powers, Congo Norvell amongst others. If I remember correctly, he was going to start a label with The Dust Brothers. The compilation never happened.
Tommy: With Pressurehed, we were on Cleopatra Records, and I think Brian Perera wanted to continue a relationship with my music in some form or another. I was pretty much concentrating on Farflung at the time, but I don't think we as a band found the label as something we wanted to commit to for a themed LP. We decided on a comp of singles, soundtracks, and live recordings we had. 'Future Days' was for a recording benefit project that never happened where a lot of Los Angeles artists who liked Can would do a song for it. Farflung all agreed on 'Future Days'. Michael did the creepy dissonant vocals on it, that's my favorite part of the song. I can't remember too many other tracks recorded for it, but I recall Beck doing 'I'm So Green'. Beck was another alumni of Poop Alley Studios' history.
How did collaboration with Nik Turner come about?
Tommy: I met Nik when he was playing the free festival scene, and in the Inner City Unit. Bob Calvert was also playing around with Nik at the time in smallish but packed venues in London and parts of England. Nik was always really friendly and interested in all facets of art and music. When I moved to the USA in the late 80s, I was working on the whole Pressurehed thing, and also helping Brian Perera from Cleopatra working the printing shop, and doing other stuff. Brian was a huge Hawkwind fan and was just starting Cleopatra Records. He had just put out a Motörhead debut reissue, and a Hawkwind comp that contributed the artwork for. We often wondered what Nik and Bob artistically were up to. Unfortunately, as we know Bob sadly passed away in 1988. Around that time Brian reached out to Nik and started talking about mixing some tapes he had of him playing flute in the great pyramids. I jumped in on the conversation and we decided to do a Sphynx 2 type of thing that we did with Len Del Rio from Pressurehed, Helios Creed, and Wayne James. It did pretty well and Nik wanted to do a tour for it. People had never seen Nik perform any of his music in America since 1974 with Hawkwind, so the idea of a Nik related greatest hits type of thing seemed like a good idea. Nik contacted Del Dettmar in Canada, and I asked Helios Creed to play guitar. Pretty much so most of Pressurehed and Helios's drummer Paul Della Pelle was the backing band. A very young Sleep, opened up for us. It was a fucking awesome amount of fun on that tour. We did another one a couple of years later with Simon House and Alan Powell joining in with Nik andPaul Della Pelle et cetera. Farflung would later play with Nik at Strange Days Festival in Ohio, also in the Mojave desert and some other gigs here and there. Nik is truly what Hawkwind was about to me. A true freak and witch doctor. Such a nice guy, and friend.
Buck McGibbony was replaced by Dan Meyer (guitar, bass) and Doran Shelley (guitar). Did this lineup release 'The Belief Module'?
Michael: Yes. That was a monster lineup. We have a live recording somewhere of a show at Saint Lucy's with Scarnella (Carla Bozulich and Nels Cline). Really heavy. I'd like to do something with that someday. I felt like we were in a really creative moment then. The music was playing itself … Total sonic cinematic sound … At moments I felt as if we were levitating floating in the music of the spheres.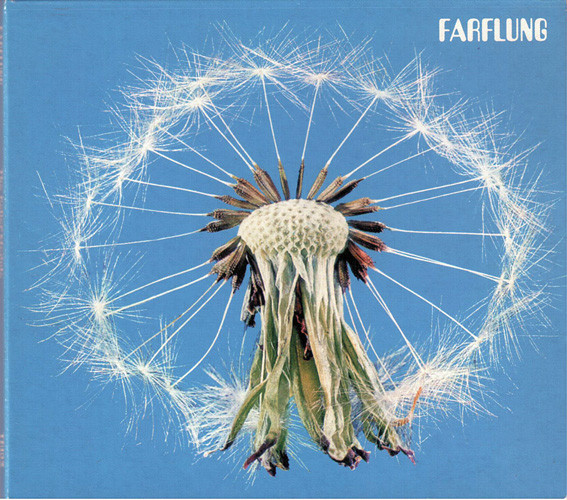 Tommy: Yes, that was a very brief line up. Doran was in The Cramps, Death Ride 69, and Pressurehed. We all felt at the time, like we wanted to have a second guitarist to play rhythm, and give Mike more freedom to do more stuff live et cetera. We knew Dan Meyer from the LA club Spaceland, and played with various bands. We liked his very unique style.
'The Belief Module' was recorded in an old record store in Thousand Oaks, CA during the night on an old vintage tape multitrack. Kc Staples the engineer used all degauzed tape he would pick out from a dumpster or something. The de-gauzing would never truly erase some tracks so he would flip the tape and we would record over it. In some places you hear distant ghostly music and vocals backwards between tracks. It's very trippy and unintentional, but we kept it in. That may need re-pressing again sometimes. It was on double vinyl for a time but now is long out of print.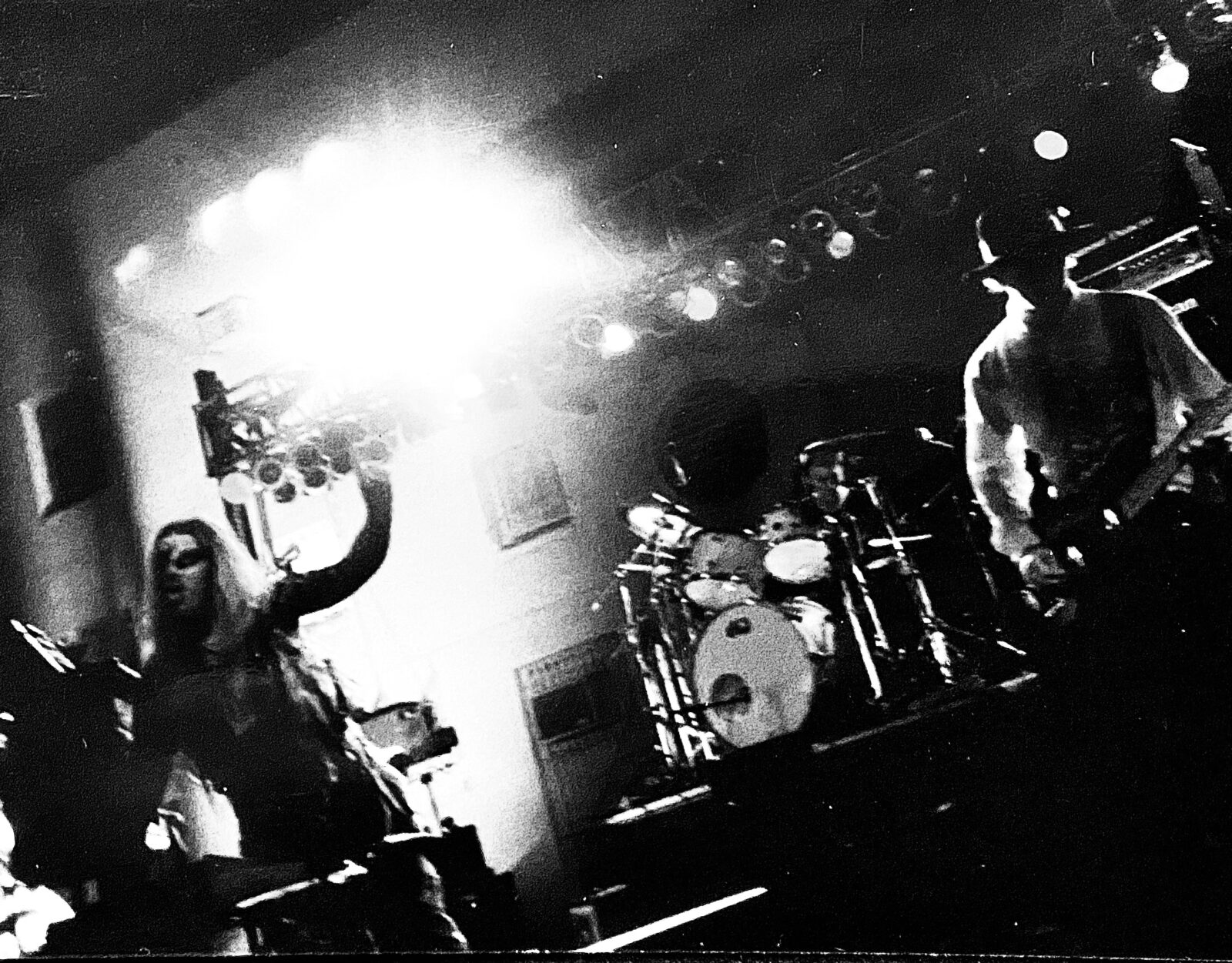 'The Myth of Solid Ground' was a very limited release on CD-R. Did you self-produce it? As far as I understand it was produced for the Strange Daze 1999 Space Rock Festival? How would you describe the space rock scene back in the late 90s?
Michael: 'The Myth of Solid Ground' and '9 Pin Body' I always visualize together as they grew out of the same series of sessions.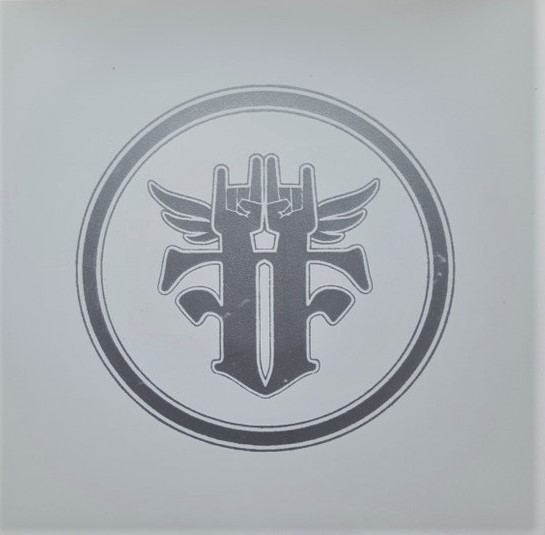 We did this at Tommy' place. If I remember correctly we bought a DAT machine and Lisa Papineau from Pet provided a mixing board.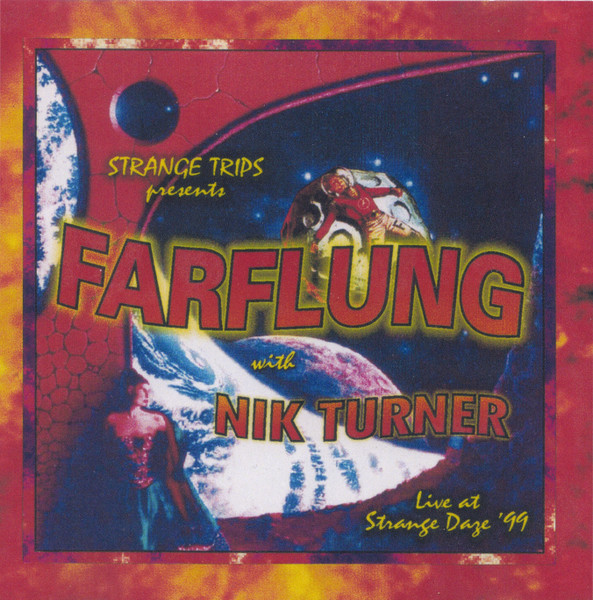 The tracking room was in the basement and was Ian McLagan's (Small Faces / Faces) former rehearsal space. He was the former owner of the house. He had sound proofed it with old Faces posters. We actually borrowed an acoustic guitar from him for The Sons of Cydonia tour.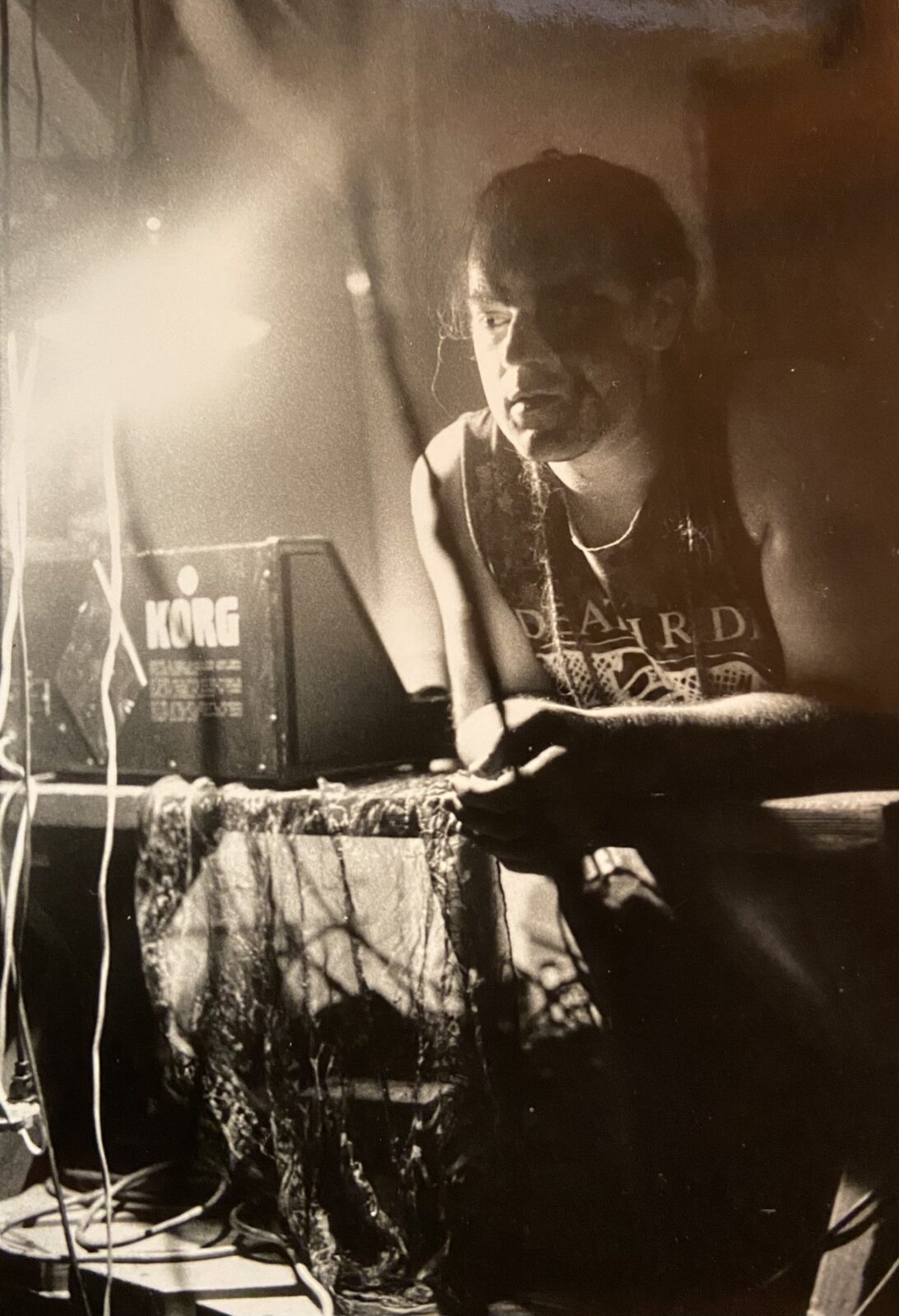 Tommy: These were sessions recorded at my house in the late 90s. I'd just moved into an old craftsman's house in Pasadena that once belonged to Ian McLagan and his wife Kim. He had the bottom dug out and converted to a cramped recording space. We set up an old console and ran wires for mics down there and started to record ourselves with the help of my old bandmate Len Del Rio. We were also doing Anubian Lights at the time.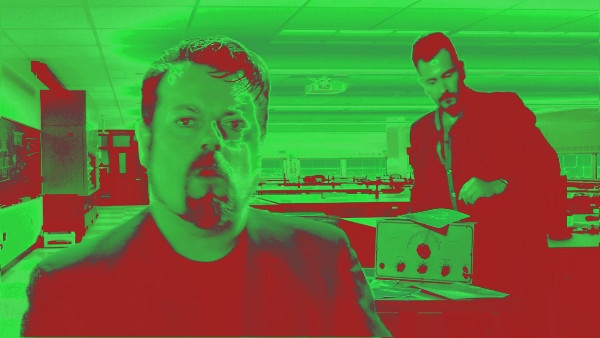 Farflung we're slowing down a bit at that, and we were definitely beginning to experiment a lot. Me, Michael and Brandon did those tracks with Lisa Papineau from the bands Big Sir and Pet. She had an amazing voice which I sometimes thought channeled Renate Knaup from Amon Düül II. There's a couple versions of that record. One with her vocals on it and some with not. I'm not really sure why but they exist. It's been pressed to CD by ourselves a couple of times. I'd like to put it out as an LP sometime. I like it, and it's a transitional LP in a way. Unfortunately Michael would leave shortly after this and move to San Francisco. About a year later I would do an LP with Brandon LaBelle, Andrew Scott, and Ryan Kirk called 'When Science Fails'. That would prove to be another rather different fish.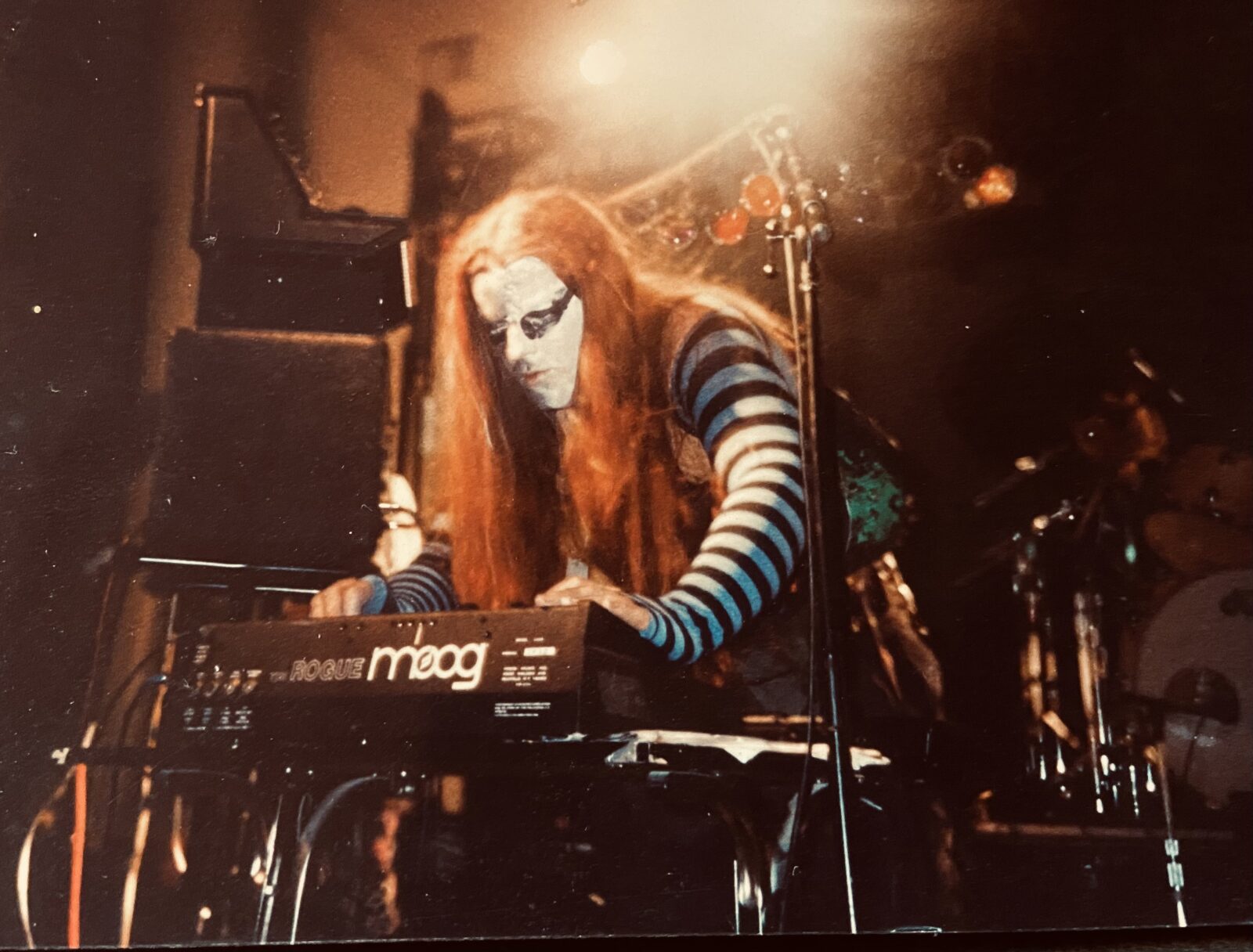 Doran Shelley and Dan Meyer left the group and were replaced by Ryan Kirk (bass, guitar, synth) and Scott Rusch (guitar). The sound probably changed quite a bit around this period?
Michael: It did. I played a few shows with this lineup and then bowed out for a bit … left it for Tommy and Brandon to carry on.
Tommy: Yes the, 'When Science Fails' LP. An experimental LP, with founding members Brandon and myself, and the above exploring sounds and textures in Michael's absence.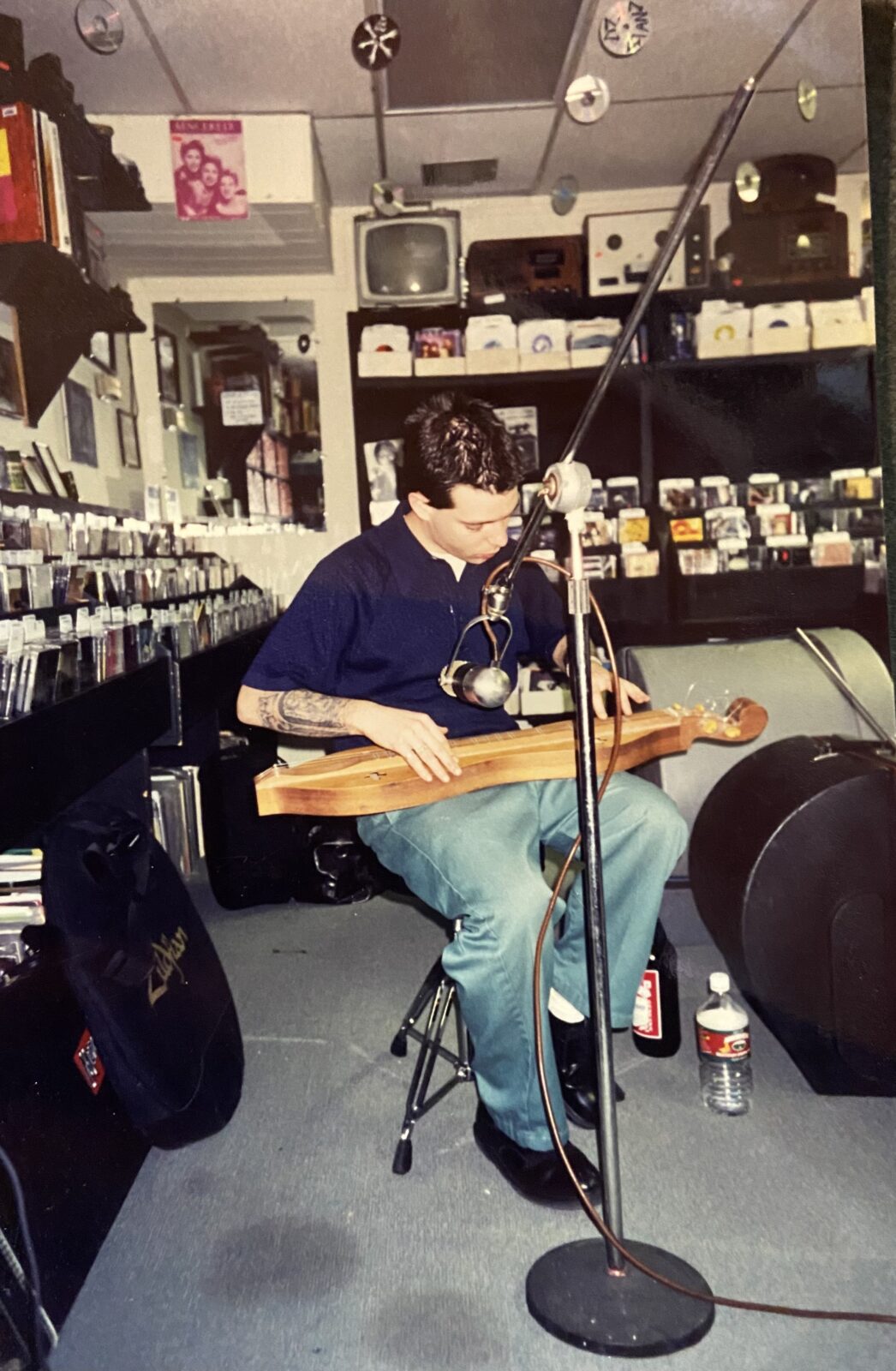 What were the circumstances around the Croatian-German avant-garde supernatural film and you producing the soundtrack, which saw the light under the name of 'When Science Fails'?
Tommy: I can't really remember. I don't think it was 'When Science Fails', I think it was a more abstract mix of parts of 'The Myth Of Solid Ground' and 'When Science Fails' now that I think about it. I knew the German film maker Peter Braatz quite well. I was working with Damo Suzuki's early version of Network, and he was making a documentary about Damo on the road.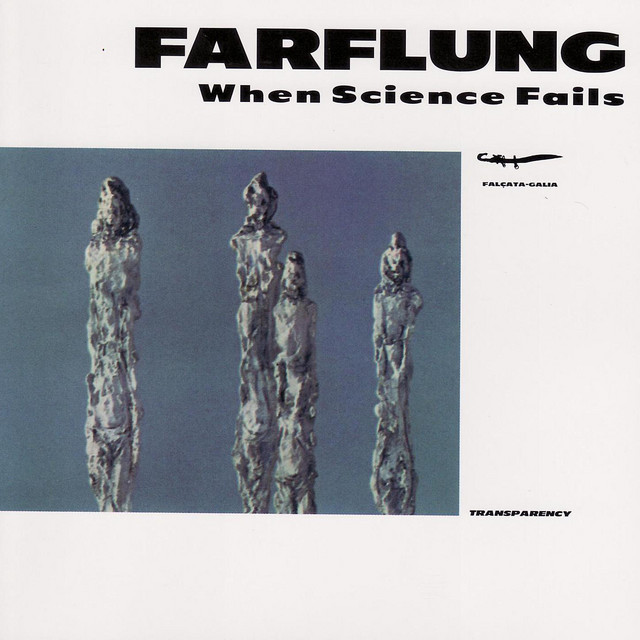 I recall I made him a CD-r of unused mixes around the science era and he really liked it. His wife, Maja Weiss is a well known filmmaker from Ljubljana [Slovenia], and I think he played it for her. The movie is called Guardians of the Frontier, I think. I've actually never seen it, but those sessions are in parts of the movie.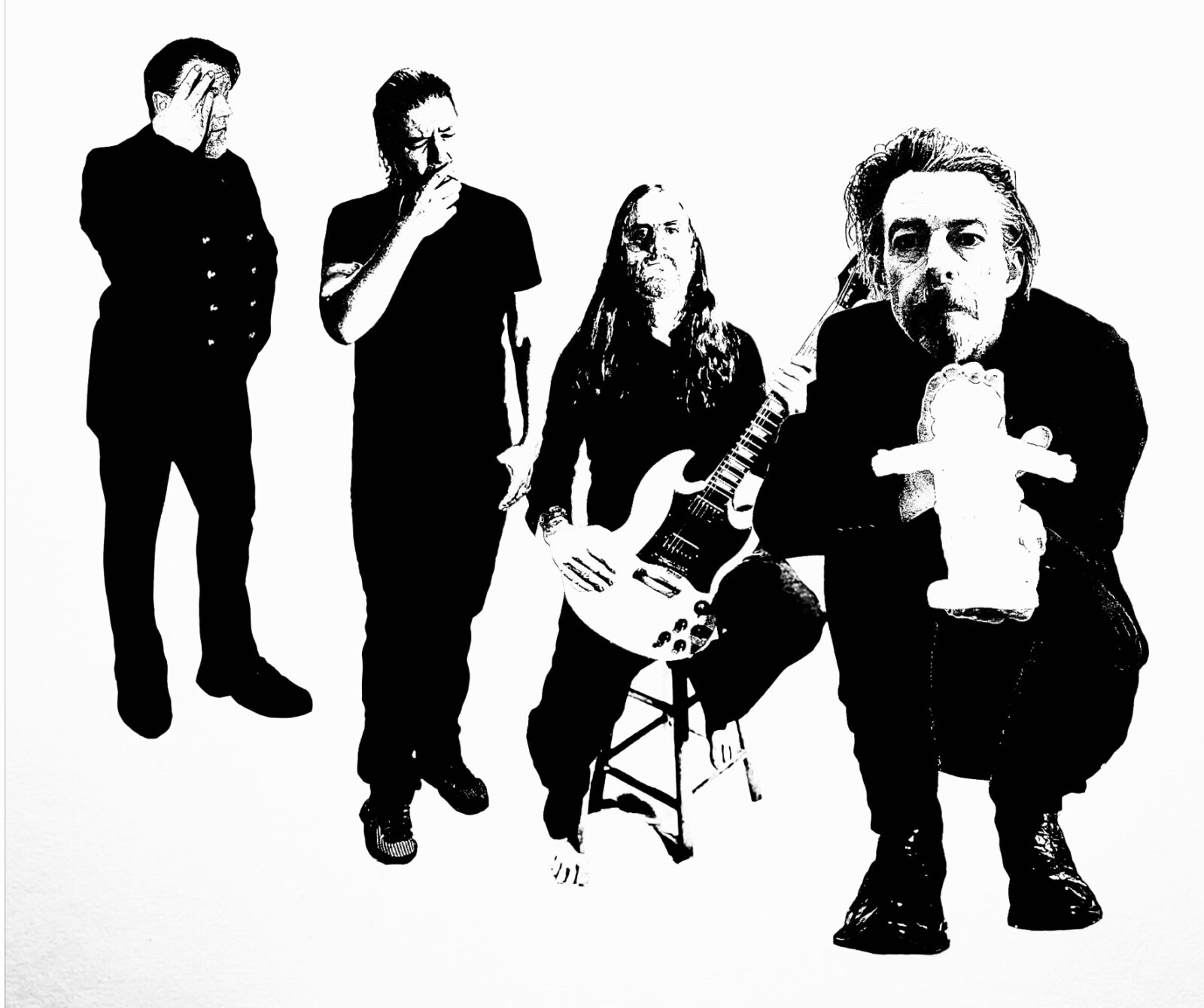 What about '9 Pin Body'?
Tommy: It's another compilation from recordings between, 'The Myth Of Solid Ground' and 'A Wound In Eternity'.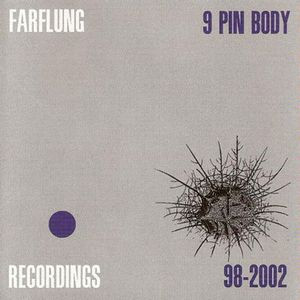 You restarted the group and recorded absolutely fantastic 'A Wound In Eternity'. Your sound changed and was now a bit more inside the "stoner rock" territory. What are some of the strongest memories from working on it?
Michael: We did some sessions with our friend Kc Staples, then we went up to Rancho De La Luna. After that we worked at Ryan Kirk's home studio. It was our first time as a group working digitally as opposed to tape. We just took our time. Fred Maher (Material, Lou Reed amongst many others) lent us some super cool guitars and pedals. Lots of the guitars on that record were old Danelectros.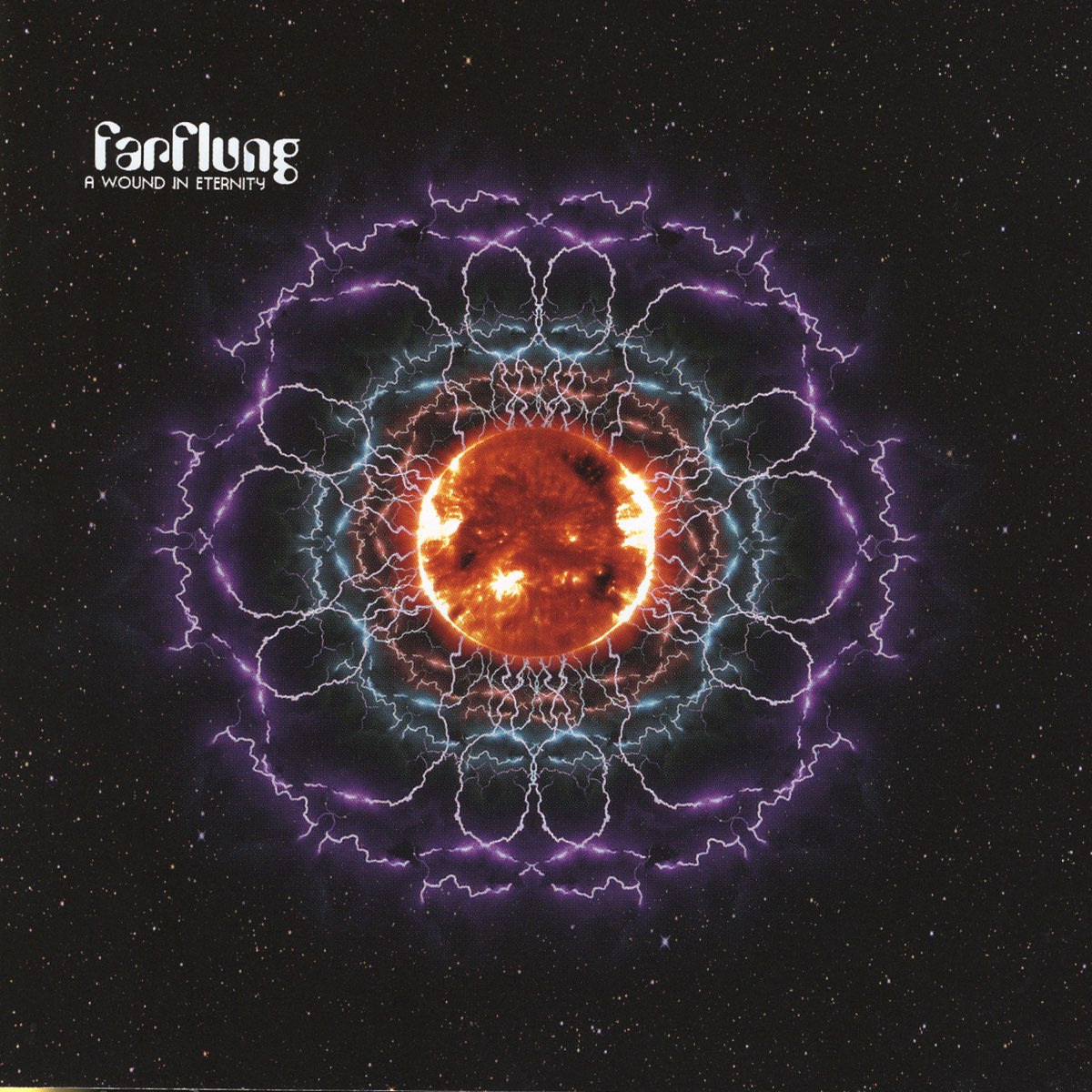 Tommy: Michael had just returned from a brief hiatus, and we wanted to do an album that really rocked hard in parts. Ryan Kirk had been setting up a studio in Los Angeles called "Cochran House" and was getting very advanced with Pro Tools and recording. We all wanted a bigger production at the time, and we're just bursting with ideas on Michael's return. I think 'Endless Drifting Wreck' was the first session, and from there we knew what the vibe was and where to take it.
We also did a trip out to Rancho De La Luna to record 'Silver Shrooms' and some other jams. Farflung had toured with the Earthlings? and I was friends with David Catching and Peter Stahl. Recording out there also added a cosmic twist in the overall LP.
With that said, I like about 70% of the LP, but in some places it sounds a little too "produced rock" for my tastes, but that was the vibe of the moment. We all put a lot of work into it and Ryan Kirk 'Endless Drifting Wreck' mixing the thing. We also shot our only video at that time for an 'Endless Drifting Wreck'. That was a lot of fun, making the costumes and writing a script of sorts. Paul Hischier, his wife Inga and our long time buddy Rob Jacobs shot it, and me and Ryan edited it. I'm pretty certain that's what caused all the noise, and hype the LP had at the time.
People were just wild about the video, and the band got some of its first real attention. It all culminated into a great tour and playing our first Roadburn gig in Tilburg.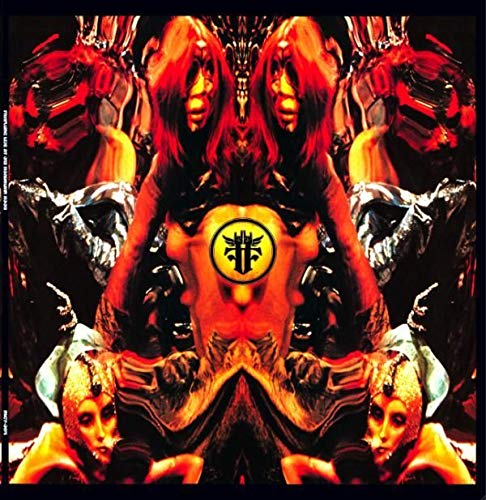 I personally see the LP as another theme, another idea in our evolving journey. I don't want to repeat things in any way, no matter how it works out. That would be quite tedious and boring.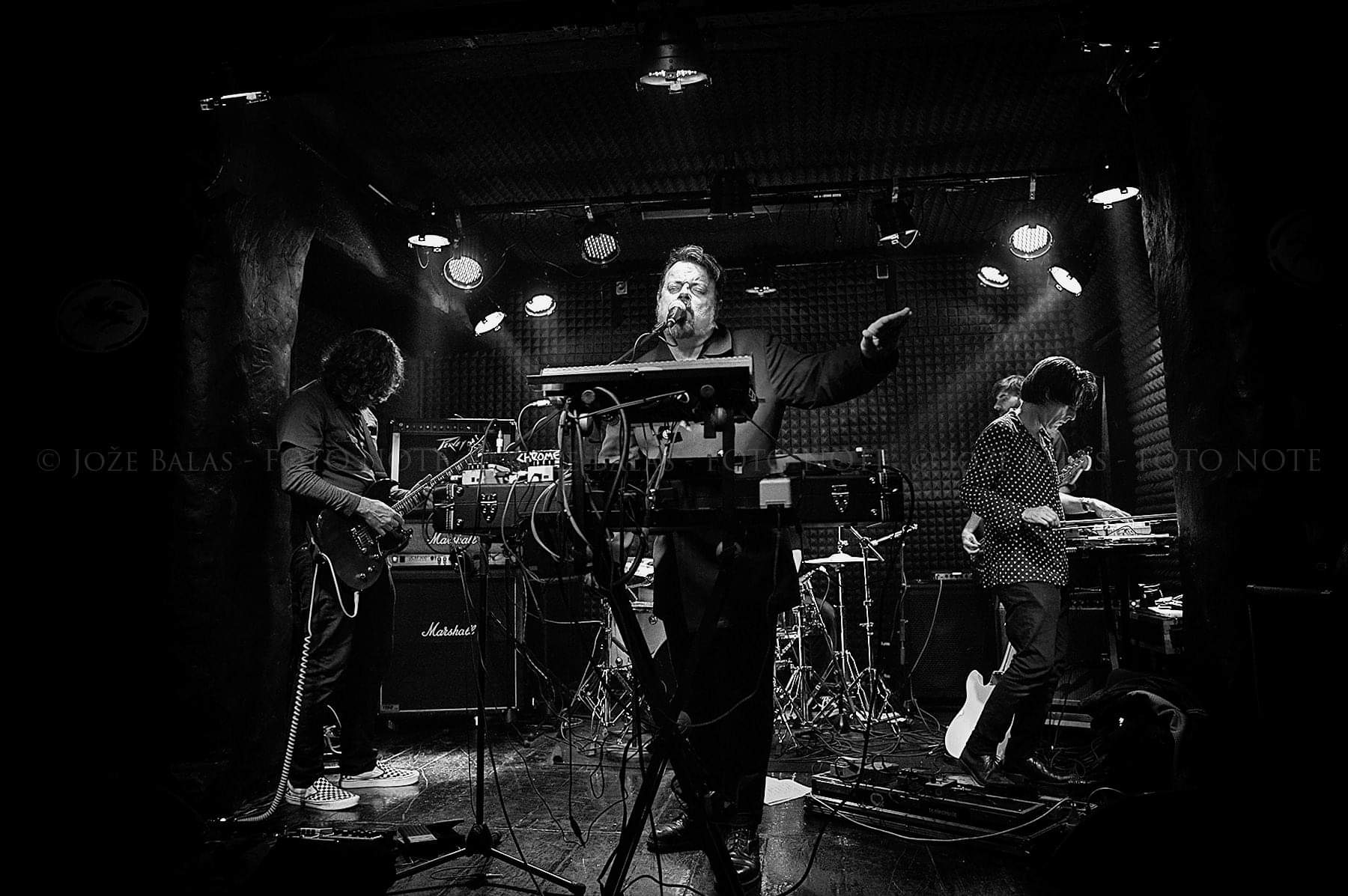 Quite some time passed until you released '5' in 2016. Tell us about it.
Michael: In this time I had left the States and relocated to Italy. So our mode of working changed a bit. Before I left we did one last session at Rancho De La Luna with Gene Trautmann and Dave Catching from Queens of the Stone Age, Eagles of Death Metal with Abby Travis (Eagles of Death Metal, Go Gos) on bass. One of those tracks was on '5', the others were on splits. Between 'A Wound In Eternity' and '5' I think we did four or five splits…..plus there was 'The Belief Module' vinyl reissue and a live album. In that period we also did three European tours. I guess it was just time to make another full length.
Tommy: Time? Not necessarily, we wanted to do splits and EPs with other bands. Release our own tour CDs and albums to be available only at shows. Just try new things out. If you were to put the 4 or 5 EPs plus live comps that came out between 'A Wound In Eternity' and '5', you would have about 3 LPs! We were probably more active recording during this period than we ever were before. I'd love to do a box set sometime around the EPs of this period. There's some of our best tracks there. This time saw us getting involved with Chris Nakata, and Saturn Moon Studios in Hollywood. Chris was a friend of my wife, musician Abby Travis. And played in the band The Rails with her. The Farflung line up was me, Michael, Rodney Rodriguez (drums), and Paul Hischier (guitar). This had been the pretty solid line up for touring since 'A Wound In Eternity'. Chris was known to me not only as a great musician, but an excellent engineer. I asked him to come over to record the band doing some jams with the live Farflung band and see what we could come up with. It sounded good, but I wasn't digging the material we made that much, also Rodney Rodriguez was beginning to play with White Hills a lot [Michael's brother Dave, and Egos band] and was not around much.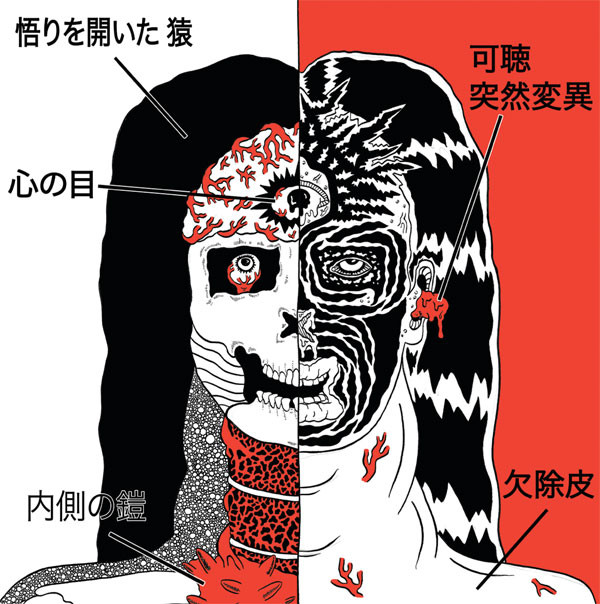 Not long after this he passed away. We were all devastated. I still miss and love you Rodney. I started to work more on things at Chris Nakata's place and it was easier for Michael to be in on the sessions as he lives in Italy. Also Chris had a unique set up where it was all ready to go in the blink of an eye. I like to work fast and it was perfect. We worked on some EPs, just me Chris, Michael and occasionally my wife Abby on bass. The sound had changed yet again, but I felt a great sense of cohesiveness and exciting urgency working at Saturn Moon. Chris and Michael are focused calming forces, where I tend to be sporadic and intense sometimes. It's a good balance.
By the time we began '5' there was a lot we all wanted to get off our chest, or drain out of our pores. It was a time to rock again, but not in a way like 'A Wound In Eternity'. I was capturing my post punk loves and losses, and revisiting the place of my birth. Chris was exploring a mix of old and forgotten instruments from the vaults while pushing his beat to the limit, and Michael crafting riffs and textures in cohesion. Abby Travis would supply awesome bass on some tracks and Nik Turner on a visit to LA, would call in all his vibes for a couple of tracks. I really liked this LP. I found I was at a better place with it as far as a rock LP than I was with 'A Wound In Eternity'.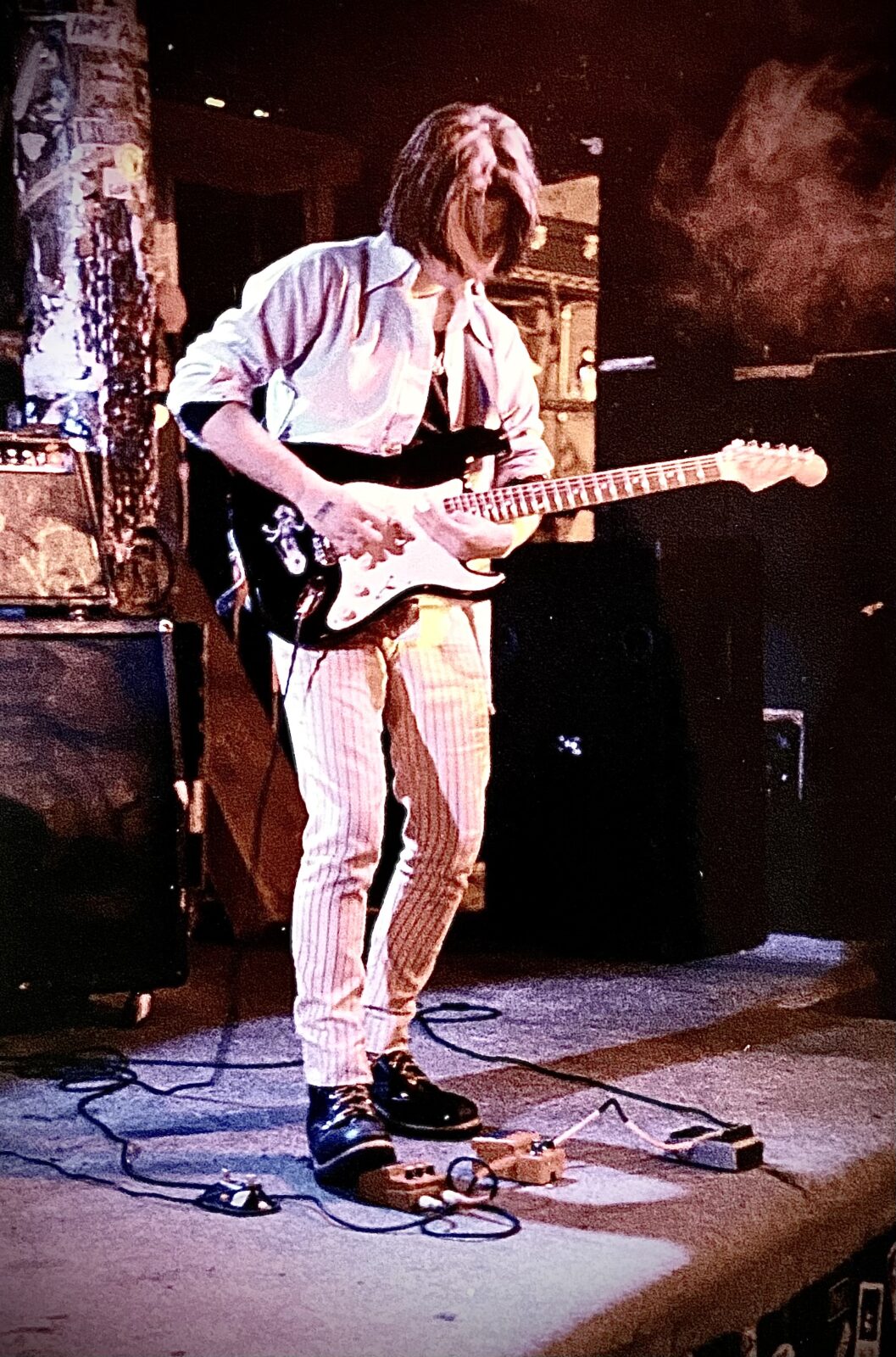 What about the self-released EP 'Treachery of The Course' and 'This Capsule'?
Tommy: 'This Capsule', I remember we recorded the base tracks at me and Abby's house in the Fairfax area LA. It's called Tarantula Ranch. Chris brought his mobile studio set up over. At this time we were in the process of clearing that space so there was only my basic equipment and amps there, and loose parts from a couple of old drum kits. It was pretty sparse, but we thought , let's see what we can do with what we have. Limitations. Pretty hilarious. I remember Chris building a kit with kick drums as floor toms and mic stands to hold broken cymbals et cetera. Most of my synths and sound gear was faulty shit I was going to probably get rid of but it kinda worked. I even think Paul Hischier played guitar on a solid state that was starting to die during the session. Anyhow Chris had good mics and recording gear so we went for it. Many jams laid down and hazy evenings. There was a big wind storm that hit one night that you can hear on the first track.
Michael had written two beautiful tracks for the LP that had a very melancholy feel to them, and also in memory of Rodney, we re-mixed a live recording he drummed on and added a haunting vocal from LA space lady "Cameron Murray" on there. The song dominates side two, and it just goes off into an unknown dreamscape. I don't really know, but the LP has this very strange effect on me. Like a sort of comfortable purgatory half awake, but walking. It's by no means a dark LP, it just affects me in a very different way from any of our other LPs. I'm glad it happened. 'Treachery of The Course' is an inside joke of sorts and also a kinda play on a movie about Eddy Merckx, just him against the elements with little dialog. We like to make mixtapes/CDs of unused tracks that we sell to people who come to the concerts only. This way they have something unique from that tour. There's also another one of Rodney's own tracks on there.
Michael: The time of 'This Capsule' for me is very melancholy. We were all trying to come to terms with Rodney's passing. The last time I saw Rodney was when he was on tour with White Hills. They all stayed at our house here for a few days. The thing I really miss is the opportunity for us as a band to be together in one place at the same time … now this only occurs when we are on tour. I was here in Italy. Paul Hischier was spending lots of time in Asia for work and his second home in Berlin. Tommy and Chris were in LA. The thing about Farflung for us now is, yes we are a band but the most important thing is our friendship. It grows more and more. I'm sure this is the product of age and our natures and the things we've traveled through together.
Recording is now a solitary thing for me, for the most part. Working in my little home studio. We send tracks back and forth and bend them into shape. We also did one like 'Treachery of The Course' after '5'. Just a little limited edition release, a kind of collector item for the tour. As Tommy said, those things you can only get at the shows. A little collector's item. I'm really fond of those types of things.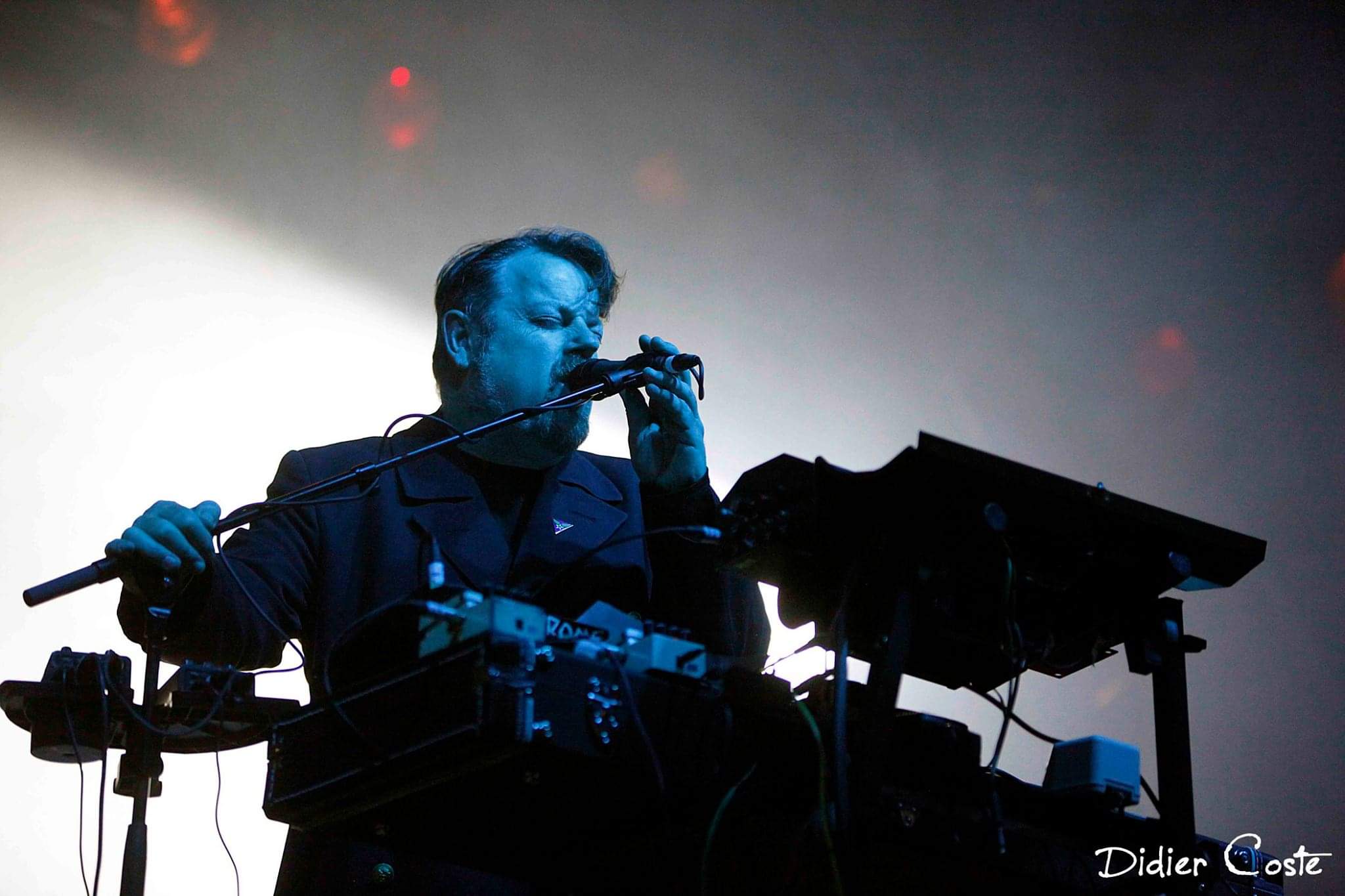 You are also active in many other bands and have side-projects. I would love it if you can share some further words about the current state of the projects you're part of and if there are any future plans that you would like to share with us.
Tommy: I was playing in Chrome for about 20 years or so, but I'm ready to part ways from that. I've done stuff with a lot of folk, but I'm happy focusing on Farflung and the project with Paul Fox , The Brain.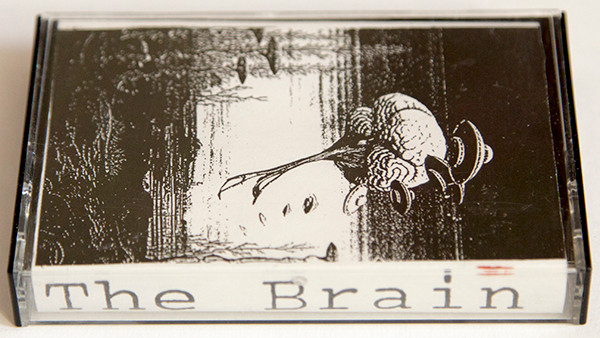 Someone is reissuing the first cassette release of that. Me and Len Del Rio [Anubian Lights] have had some success with soundtrack work, so we will continue, delving into our archives et cetera. There's also a ton of Farflung material that me and Michael need to review and catalog. There's so many recordings we've done over the years and more keeps turning up. I am really thinking about just pressing some comps up myself and putting it out as some series sometime.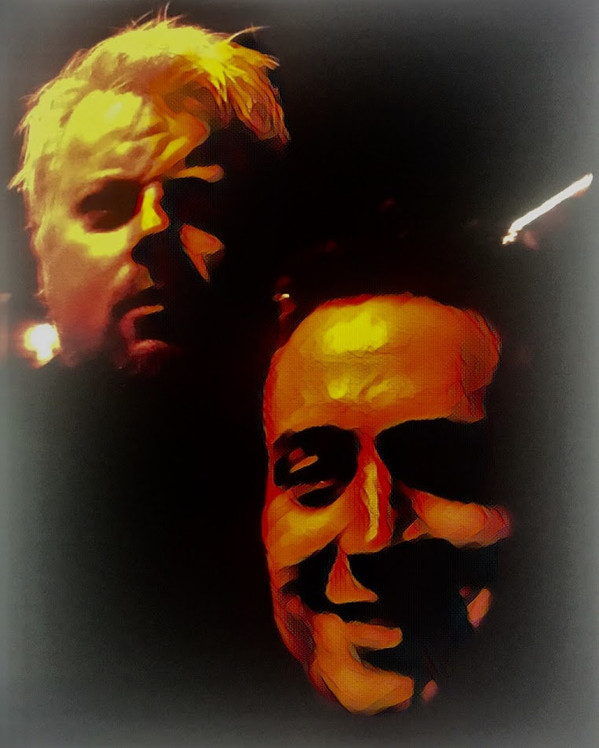 Farflung will always be one of my favorite bands and for me, is cool because I'm involved with it. I enjoy it all for some reason or another. It's a good thing to make music for yourself with the hope that other people like it. Oh, I forgot, one of the biggest things I get asked is what the lyrics are or what they're about. Youtubers bandcampers always comment "what's he sayin", well I will be making a book of all the complete lyrics of everything I've ever written. It's a big task but I'm on my way there.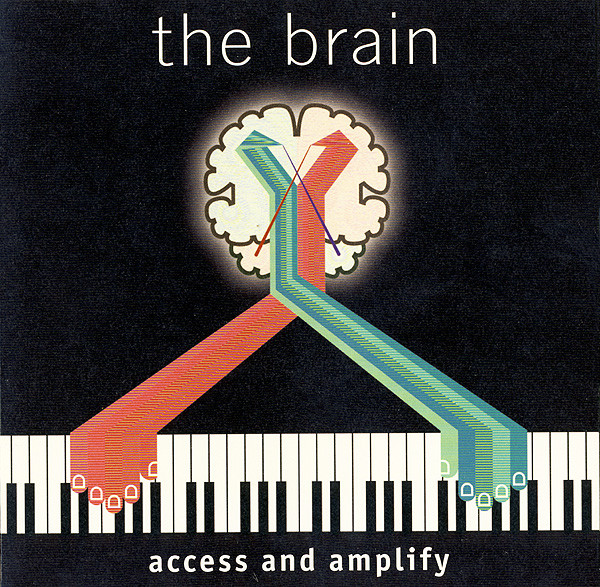 Michael: So many things. Brandon and I had a band called Purse with Marina Rosenfeld. We did a single and an album for Lucky Garage Record Company. We also were on a charity album called 'School Loaf' and contributed to a soundtrack for the film 'Alchemy'. Marina also played on the first couple Farlung records.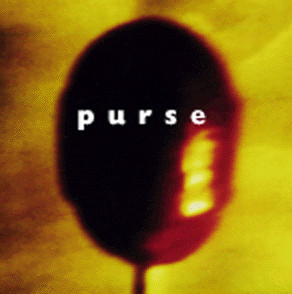 I also have a project with Karl Pétion called Le Momo Sonic. Karl was in Helianthus and co-wrote 'Landing On Cydonia' and 'Open Your Mouth'. We did a collaborative project called The Fragment Project mostly working with artists from Brazil and the Caribbean.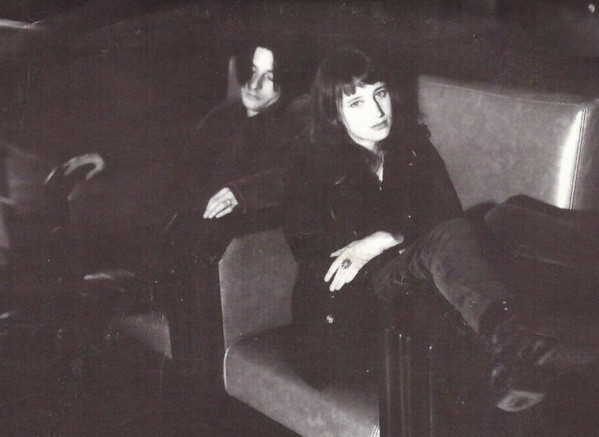 Tommy and I have a duo called Audiometer, that is a synth improv thing. We also made a series of abstract films for Hans-Joachim Roedelius. I'd like to watch a DVD of those some day.
Since I've been in Italy I produced and played on record for Teich. Marco Luppi from Teich played bass on the last Farflung tour. I played and sang on a track for Dagger Moth (Sara Ardizzoni, Max Corradi, Debbie Googe). There was an Esther EP for the '5' tour. I have some recordings that I need to finish up here. Things slowed down a bit with COVID-19. This batch for recordings I did with friends here in Italy with Marco Luppi and Max Corradi. They feature Andrea Chimenti, Kole Laca (dal Teatro degli Orrori), Marco Greco (Rosso Fuoco), Nicola Manzan (Bologna Violenta), Michele Marelli (Monolith Studio), Sara Ardizzoni. Hopefully they will see the light of day.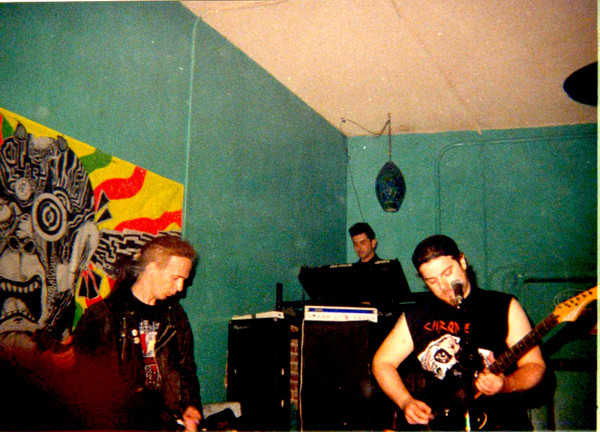 Would it be possible for you to choose a few collaborations/projects that still warm your heart?
Tommy: Being with Nik Turner, Del Dettmar, Simon House, Alan Powell, Huw Lloyd-Langton, Alan Davey, from Hawkwind. Joel Vandroogenbroeck … sweetness. Damo Suzuki, Michael Karoli, for the art of instant composing. Being together many times with the Roedelius family, at their home, in Austria and at Lunz am See. Really missing Dieter Moebius's coarse sarcastic humor, Michael Rother's calming vibes, Lydia Lunch sharp wit, and hilarious stories, Lemmy at the bar at Rainbow, the boys from Chrome … Len Del Rio, Doran Shelley, Marcia Deville, Paul Hischier, Lack, Phed! Anyone that I have ever had the pleasure to share my home and stage with. And of course Farflung.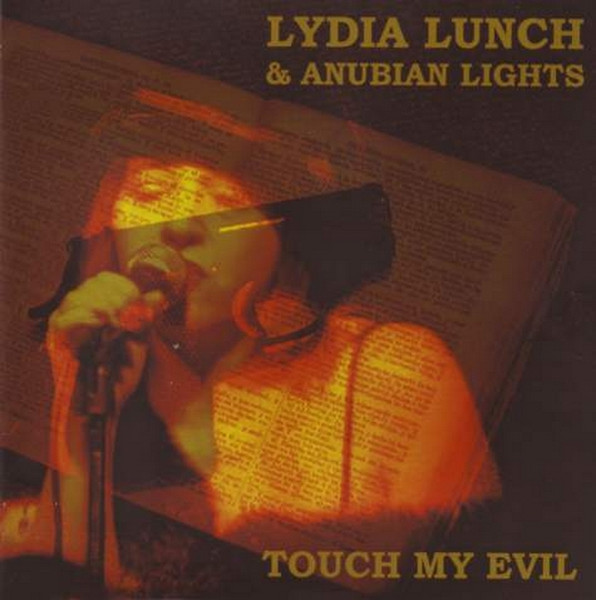 Michael: They all do really have a little warm spot in my heart and they all kind of have a life of their own now. They exist for me as a memory, a frozen collection of moments. What do we remember and how do we remember? I hope that these things we've birthed, these sonic objects give people out there in the world a moment of pleasure, of joy. We've had the gift of being able to meet and or collaborate with so many interesting people over the years.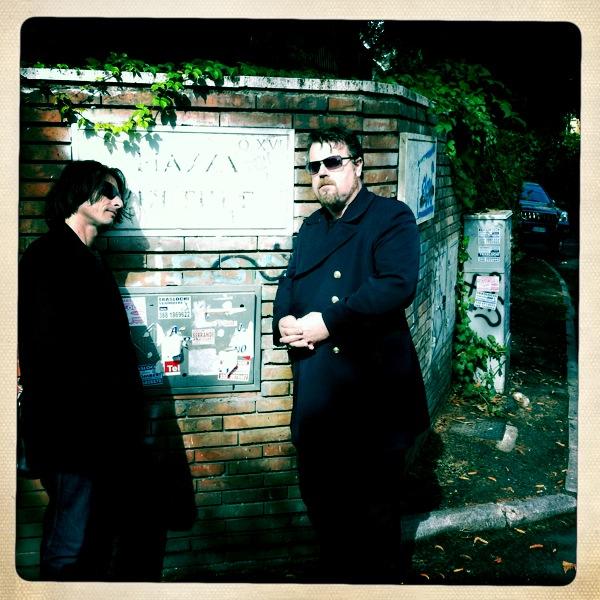 And the craziest Farflung story would be?
Michael: I think the craziest will remain hidden. There are so many.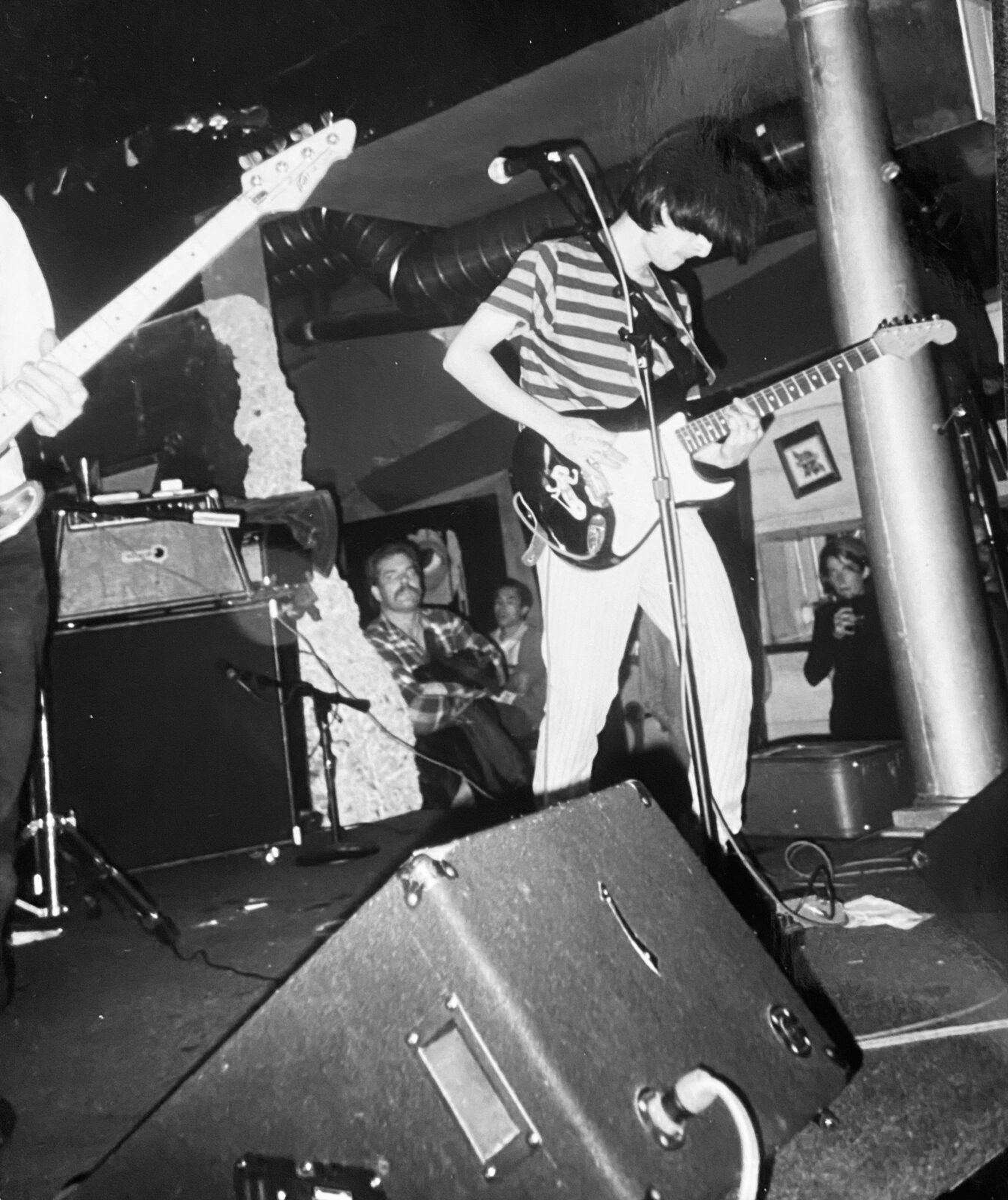 Tommy: Me and Michael with Nik and Del Dettmar at a Jawbone Canyon concert in the desert when we took some really slamming shrooms. Me and Mike agree that Del turned into a parrot, pirate hybrid thing, and Nik, a kinda C-3PO cosmically comically aware astronaut. The desert was calm and clear as the moonlight turned everything silver. I felt like I was in a weird comic book story. Maybe I was, haha.
Michael 'Silver Shrooms'…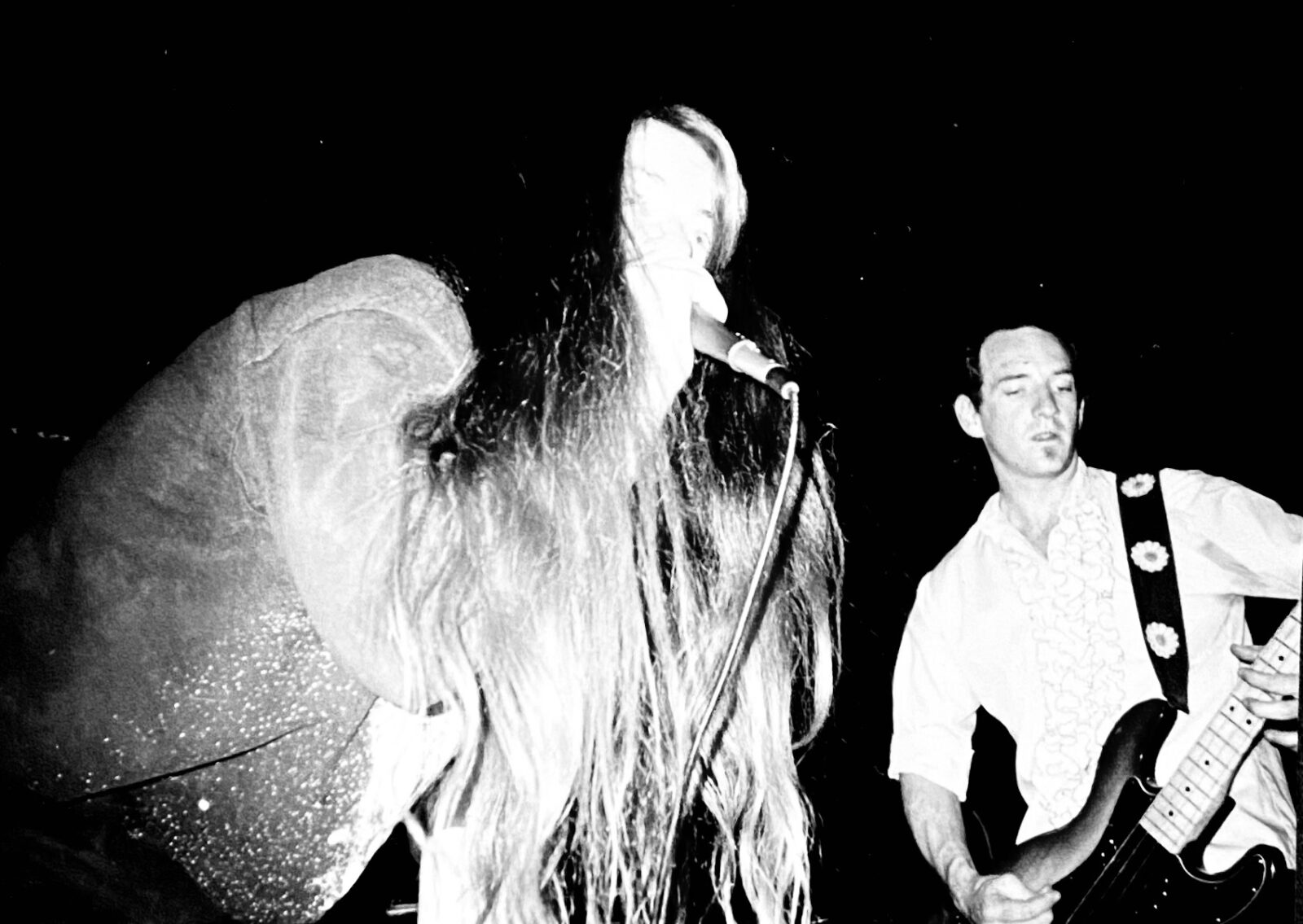 Let's end this interview with some of your favorite albums. Have you found something new lately you would like to recommend to our readers?
Tommy: The tops? My favorite, anything by Neu! They just never put a foot wrong. Perfect in every way. I love them. When you talk about space rock you talk about the Hawkwind's 'Space Ritual', there's no denial. I love The Fall, Cabaret Voltaire, This Heat, Can, Rudimentary Peni, Crass, Faust, Scientist, Dennis Bovell, any old dub, Debussy, Beefheart, I could go on and on … New artists, I'm still catching up with the old ones … know your history.
Michael: This one is always impossible for me. There are so many. Maybe I'll name a couple things that some of the readers might not have heard. Claudio Rocchi's albums: 'Volo magico n. 1' and 'Viaggio', 'Vol. 12 – The Original Syncro System Movement' by King Sunny Adé & his African Beats, 'Araçá Azul' by Caetano Veloso, 'Docteur Faust' by Igor Wakhévitch.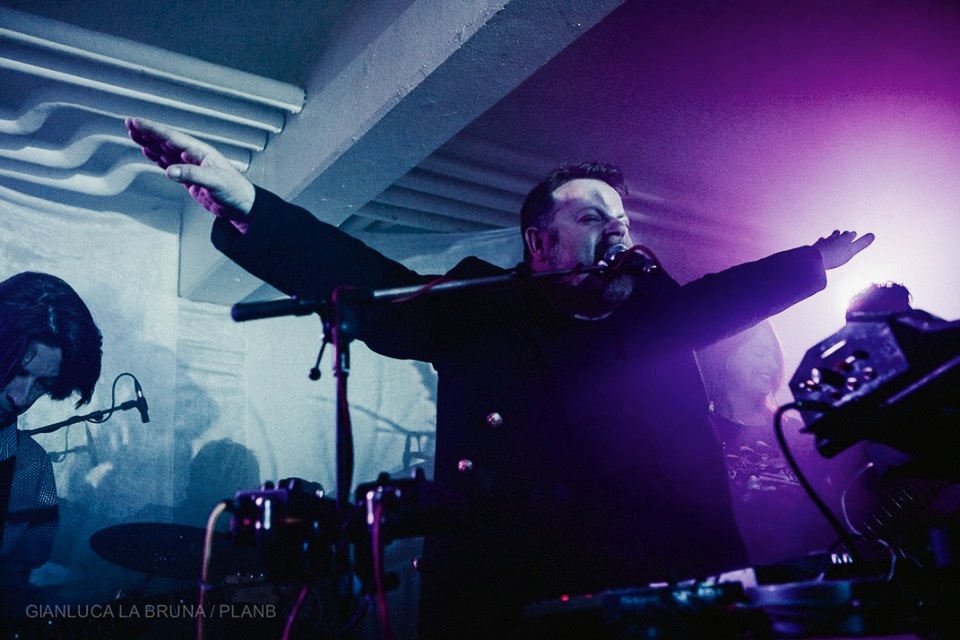 Thank you for taking your time. Last word is yours.
Tommy: Thank you Klemen. That's it to the best of my memory. Ft wr's n w
Michael: Yes, much thanks Klemen! Let's shine a little light!
Klemen Breznikar
---
Farflung Official Website / Facebook / Twitter / Bandcamp