Rolling Blackouts C.F. + Stella Donnelly : Live Reviews
The Waterfront
24/05/22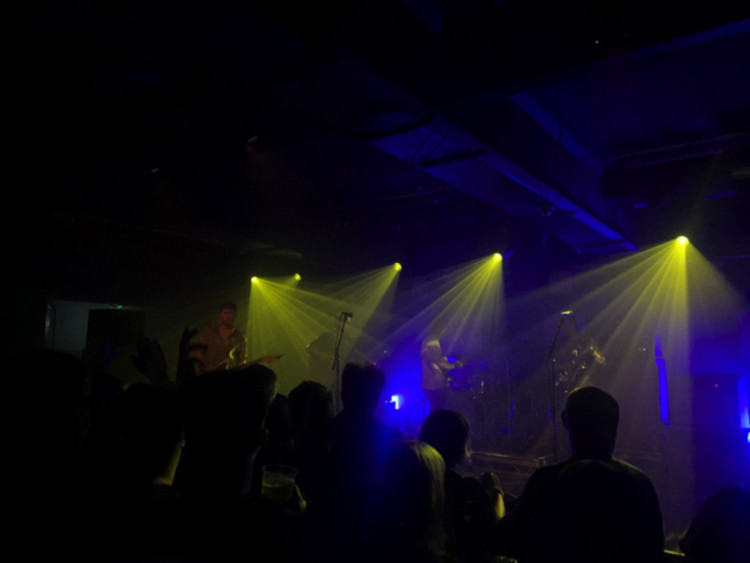 Overdue from covid, Rolling Blackouts C.F. finally made it from across the world to the UK for their tour. Making a name for themselves with their unique blend of bleached nostalgic indie-rock with a slacker atmosphere, they've shown themselves to not be confined to the kind of café rock, developing a much bigger sound over the course of three albums.
Opening with Stella Donnelly, initially by herself then joined by the band, it's a great opening act. There's a brightness and warmth to the delivery. The music sits firmly in the singer-songwriter category, with musings on the day-to-day, sprinklings of sly jibes and a captivating force of energy. She seems built for the performing life. Everything seems comfortable, and her songs are delivered with such a quality of honesty. They are almost always personal, and it creates a real sense of openness that leaves you a bit stunned.
Rolling Blackouts C.F. are of course headlining the gig. After having had the tour cancelled for what was around 2 years. They've returned, this time with two new albums under the belt. You can sense this dynamic in their performance. The newer tracks didn't have the same tightness the older tracks had, not seeming to be aged by the road. Older tracks had a different type of confidence in them, something was a bit looser.  The newer tracks are darker too, segwaying away from the starry bright tones of the first record. But the band still have that consistent quality. They always seem to be speaking a different language to the indie rock canon. In ways it's like a lot of the music around in 2000s, which was by and large indie rock, but also it sounds a lot different. Components come from all sorts of places, the guitar solos are nothing like what you'd associate with that scene and the basslines move like a punk record. In the end what you get is a band who have really nailed their sound. They're a band in a classic sort of way, they don't have many new tricks, or really much crowd chatter. It's all about the songs, the music and the performance of that sound.
Their bright, twangy guitar parts have always made them sound a bit different to the usual, but it feels like their newer stuff doesn't quite hit the mark in the same way live. At it's best though, there's nerves and intricate guitar parts which just illuminate the room. The guitars also (for the most part sound great) – odd spots of feedback disturb the serenity and the Waterfront's natural fuzziness means they get a bit lost. But largely there's clarity.
Despite both acts lamenting their absence, they both seem full of energy and a real drive to get back out into crowds and loud rooms. It was a good showcase of a few bands from Australia that are doing indie music a little bit diff