Neck Of The Woods Festival : Live Reviews
Earlham Park
30/05/22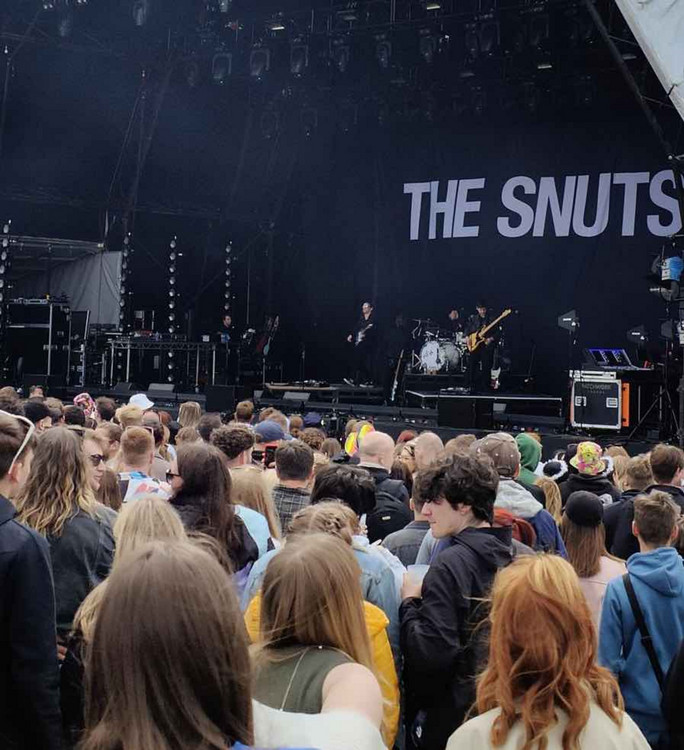 Festival season has not only returned from an unexpected hiatus but has returned with a swagger and, in Neck Of The Woods, an absolutely top tier line-up.  Earlham Park played host and around 30,000 folk lapped up everything it had to offer.
Opening the main stage was, quite rightly, a local band by the name of 'Youth Killed It' a band once described as  "indie-Rock social hand grenade" they powered through tracks, one dedicated to anyone who's driven a transit van (Van Mann) and the lead singers cat (Molly) they even had a song referencing Tom Hanks and Neil Buchanan. Beat that if you can! A brilliant opening act, looking forward to seeing them again in our fine city.
Up next we had a proper indie/pop band by the name of Lottery Winners. Their sunshine power pop had the crowd enthralled, lead singer Thom Rylance had the crowd in fits of laughter (talk of only fans and massaging his…..ego) but the songs especially shone. Sing-a-long tracks such as '21' and 'Start again' really got the crowd going. My daughter declared them as her favourite of the day.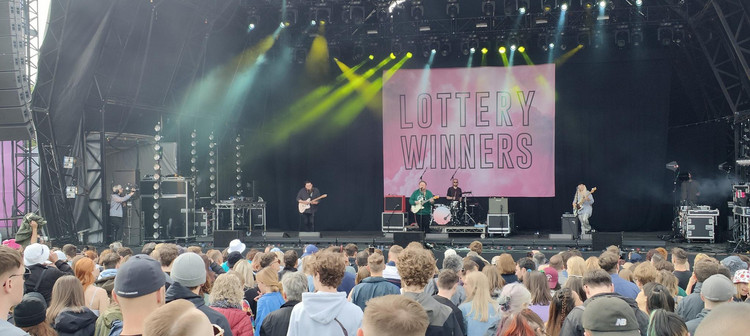 Deciding to have a wander at a festival can often mean finding an act that you'd previously not heard of but instantly love, and this happens to be Trunky Juno. Fuzzy indie pop noise reminiscent of Weezer and The Flaming Lips. Songs such as So Cool and Better Better possibly won the day for me. Trunky Juno sound like a truly modern 90s indie/shoegaze/rock band, absolutely one to watch.
Back to the main stage then take in a member of a wave of Scottish indie/pop outfits The Snuts. The band raced through their set (we don't talk much as we tend to offend people says lead singer Jack) again a strong nod to the 90s ran through their songs, one of them even being called Fatboy Slim. They finished their set with Glasgow , a song that harks back to home and one the audience sang along with gusto.
We stay at the main stage to catch Dodie, an artist that drew a massive crowd. Dodie began their career uploading original songs and covers to YouTube. They have over 210 videos, over 2 million subscribers, and over 404 million views on their main channel. Her songs are all extremely personal yet you can feel the audience, especially the young women, understand exactly where she's coming from. The band she had with her are exceptional musicians, this set was a delight to watch.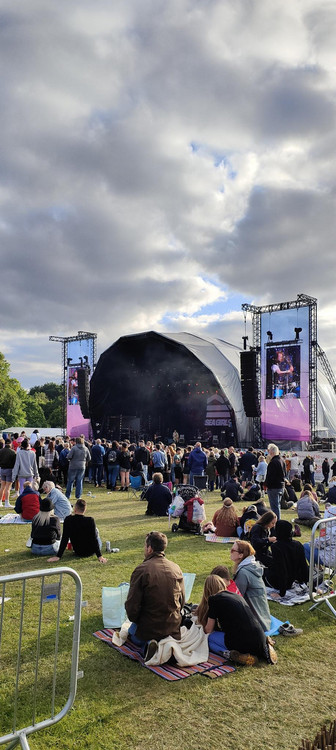 Sea Girls are next up and having finally seen them live I totally get the 'next big thing' moniker that some have tied around their next. Their set is peppered with brilliant pop/indie songs, catchy and very danceable, each track sounds like a sure fire winner. A mix of Courteeners meets Arctic Monkeys, see Sea Girls if you can.
Arriving from Australia but heavily influenced by British bands, DMA'S are a powerful trio destined for big, big things. Tracks like Feels Like and The Glow get the crowd bouncing, hands in the air, vocals pulled from the stomach. There's a strong whiff of Oasis watching this band, even the chanting between sounds like it is taken from an Oasis gig. A brilliant festival set, DMA'S would brighten any stage this and every summer.
As the sun begins to settle to the right of the stage we have The Kooks arriving to take the mantle as headline act.
Naturally pulling in the biggest crowd of the day, we open with lead singer Luke inviting us to the Seaside. And off we go, the set is a wonderful dance through the bands back catalogue. Naturally the crowd is besotted with any song taken from their debut album (Inside in/inside out) especially She Moves In Her Own Way and Ooh La. I have to confess I wasn't totally convinced that The Kooks would be headline material but I have to admit that they absolutely are. Having an army of songs that filled the darkening sky, The Kooks had the crowd in raptures, you could feel the love pouring off the stage and into the night.
So that was Neck Of The Woods 2022. I really hope this festival returns next year. It was a joy to witness and it proves that there is not only the audience in Norfolk but there's talent too. See you next year, same time, same place.