Spin the Black Circle: New music from Wet Leg – on vinyl! | Explore Yakima
Like an LP record, 45 rpm single or tree trunk, I've got a few rings around the middle — but just because I'm getting old doesn't mean I can't occasionally enjoy some new music. And thanks to records and turntables being hip again, I can dig those new releases on vinyl.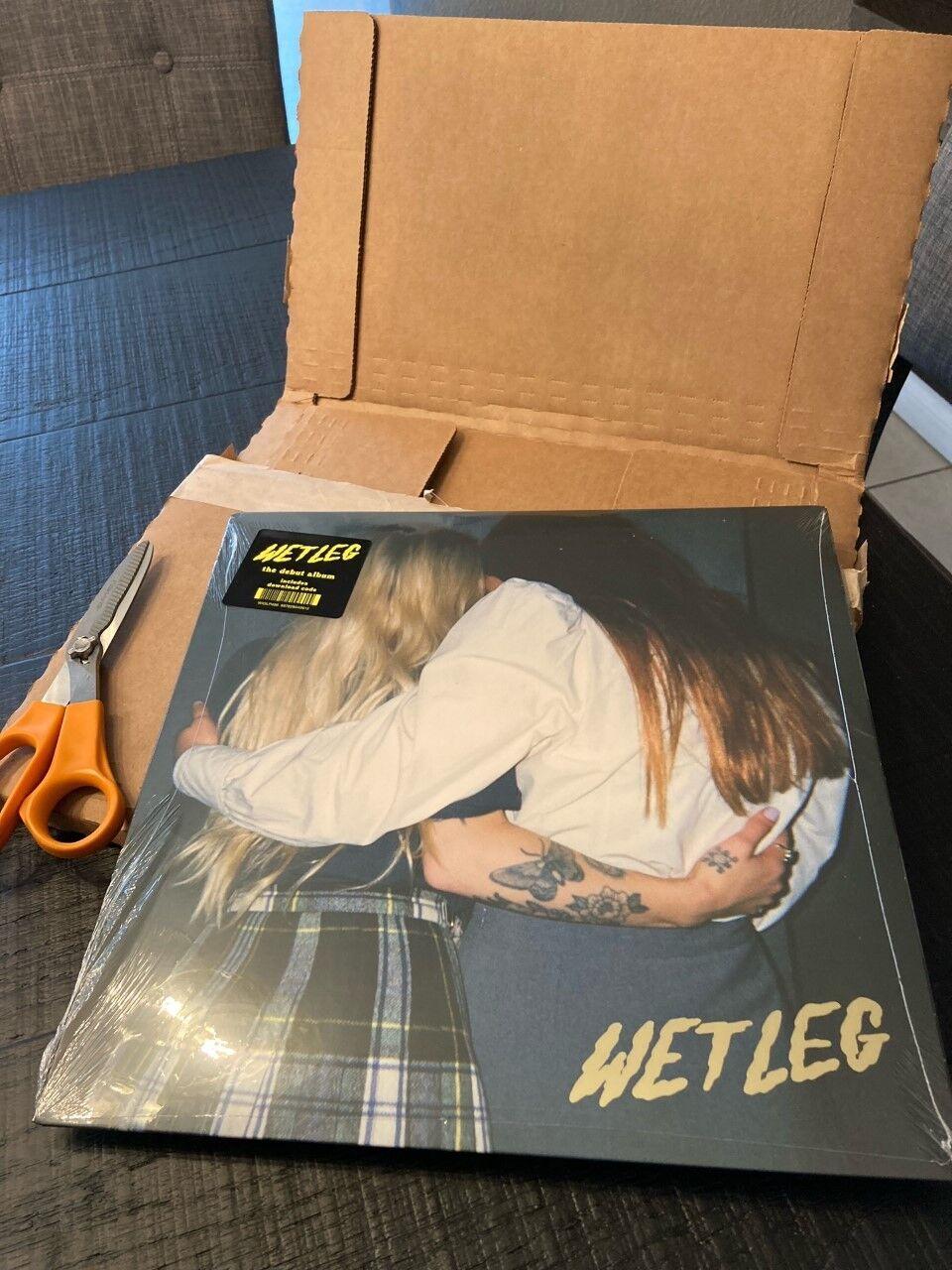 Case in point: the self-titled debut album from Wet Leg, all the way from the Isle of Wight in the U.K. Granted, I learned of these indie rockers through a YouTube link someone shared with me online, but after hearing a few gems ("Chaise Longue" being one), I tracked down their record label (Domino Recording Co.) and through the magic of the internet, this Luddite was enjoying an "import" LP on my very own record player within 10 days.
Before we sing the praises of Wet Leg — and mention how you might see them in Washington later this year — allow me to discuss how new bands used to be "discovered" by us older music fans.
When I was a 20-something, like the young women and dudes of Wet Leg are now, we learned about new music through word of mouth or good ol' analog media such as radio, magazines or MTV. (Yes, they used to play music videos on that channel. You'll have to trust me on that, youngsters — or ask your parents.)
So when a new, female-fronted rock band like the Breeders or Veruca Salt came along, you might hear them at a party or while hanging out with friends. The local college radio station might play it. (Long live KRUI, Iowa City's "sound alternative.") Or you might read about the new band in Rolling Stone or some other music publication, then track down their LP or CD at a local record store.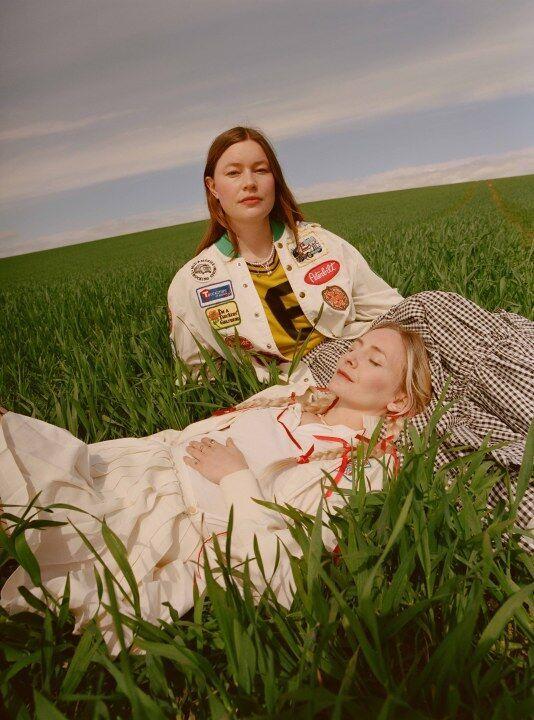 Today? Well, radio stations, Rolling Stone and even rock music itself are not the dominant cultural forces they were from the 1960s to 1990s, but there still are a few young people keeping the faith and kicking out the jams on bass, guitar and drums.
Wet Leg was founded in 2019 on the aforementioned Isle of Wight by lead singer/guitarist Rhian Teasdale and lead guitarist/singer Hester Chambers. According to a profile in the Isle of Wight County Press, the longtime friends who met at Isle of Wight College chose their musical duo's name by mixing different emojis and selecting the best resulting combination of words.
Later, the ladies of Wet Leg told an interviewer that their name is a regional term for someone who has come from the mainland of England to visit the Isle of Wight — you see, the visitors might get a "wet leg" from getting off the boat.
However they came up with their name, what's most important is that Teasdale and Chambers began writing kick-ass songs such as "Chaise Longue" and "Wet Dream." Videos of these tunes were released on YouTube in June and September of last year and promptly went viral, and their popularity led the group to pick up a bass player and drummer (Michael Champion and Henry Holmes), record their debut album in London, and prepare for world domination in 2022.
I mentioned the Breeders and Veruca Salt earlier, and if you recall songs like "Cannonball" and "Seether" from those early-1990s rock bands, Wet Leg follows a similar formula. The two women are the primary songwriters, and they sprinkle in enough synths and keyboards to soften their rock attack just a smidge.
The lyrics get a bit salty, as Teasdale and Chambers range from the joys of "Being in Love" (the album opener) and skipping through the "Supermarket" to blasting former lovers who did them wrong.
Side Two of the LP features "Ur Mum," which stings some unnamed former lover with "When I think about what you've become, I feel sorry for your mum." And there's the excellent album-closer, "Too Late Now" (with a great bass line from Champion), which includes this midsong spoken rant from Teasdale:
"Now everything is going wrong, I think I changed my mind again,
I'm not sure if this is a song, I don't even know what I'm saying,
I don't need no dating app to tell me if I look like crap,
To tell me if I'm thin or fat …
I don't need no radio no MTV no BBC,
I just need a bubble bath to set me on a higher path."
Their two breakthrough songs are on Side One, and the funny lyrics of "Chaise Longue" and "Wet Dream" definitely contain words and references that, as Teasdale sings, are "enough to make a girl blush" (and not suitable for this newspaper).
But this classic rock fan enjoyed both the double-entendre and the apparent reference to 1970s arena rock stalwarts Foreigner, as Teasdale and Chambers take a break from the ultra-catchy chorus of "Chaise Longue" to declare: "Hey, you, in the front row, are you coming backstage after the show?"
So if you're hot-blooded for some new rock music, check out Wet Leg online, track down their album through Domino Recording Co.'s website (dominomusic.com) and later this year, you can catch them performing here in the Pacific Northwest.
Among other North American tour dates, Wet Leg's website lists performances on Aug. 26 at the THING Music Festival in Port Townsend, and Oct. 6 to open for Florence and the Machine at Climate Pledge Arena in Seattle.
The latter is a show I might have to make, even if I'm mistaken for someone's dad. Or an aging tree trunk.