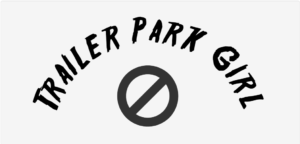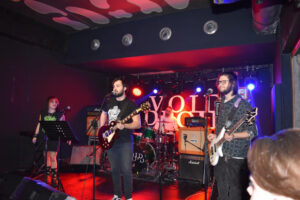 Crimson Moon: How did the band get started?
Efstathios: Hi there! Basically we started playing together in a cover band named COPYRIGHT INC. One day some of the members were missing and we started Jamming new stuff together. We liked the outcome and so, we decided to form a band in order to produce and distribute our own music.
Crimson Moon: What kind of music do you play?
Efstathios: We play a mixture of Garage / Alternative tunes with Brit rock riffs and 60s -70s vibes. It's a killer combo especially when the dreamy female vocal tune in.
Crimson Moon: How has the fan response been?
Efstathios: Oh we're more than pleased by the fans! We have to mention that there have been fans of our band since day 1! It is very very difficult to find that kind of devotion just from being a local small town band. But yes, we do have a fun club and it keeps getting bigger! We would be nothing without our fans!
Crimson Moon: Where did the band name come from?
Efstathios: We come from Patras, Achaia [GR] which is a town in the Southern part of Greece. There might be not much going on here, but we do have some dudes who like to rock hard and they ain't joking around folks! That's why our choice is to rock with them and take the place to a next level!
Crimson Moon: Introduce the band members.
Igiso Oikonomopoulou: Main Vocals
Efstathios Messinis: Electric Guitars / main /backing vocals
Spiros Papadimitropoulos: Bass guitar / main / backing vocals
Spiros Alexandros Stefanidis: Drums and percussion
Crimson Moon: How many albums/CD's have you released?
Efstathios: We just released our 17 minute long EP called 'The mixtape' which is available on you tube as well as on bandcamp and various other music platforms. Have a listen and tell us how you liked it!
Crimson Moon: Tell me about some of the songs on the latest CD?
Efstathios: Our EP has got three killer tracks in it. The first one goes by the name 'Call me Harvey' and it describes Harvey, a hard rocker who doesn't give a shit anyway and Mia who's Harvey's wife who got tired by him and his easy going attitude. The next one is called 'Acid ballerina' and it narrates a story of a dancer who refused to stop dancing during world destruction. Last but not least goes 'People used to talk about the weather', a social adventure of a person who tries to find love the old school way refusing to go on social media but talking about the weather instead.
Crimson Moon: Who writes the music? Lyrics?
Efstathios: The lyrics are a combination of Efstathios Messinis and Spyros Papadimitropoulos ideas. The music is the result  of jamming into band practice!
Crimson Moon: And where do the lyric ideas come from?
Efstathios: Really we do not know what to say about this. We certainly can not say something for sure. We could be walking on the road, driving, drinking watching TV (#not), doing literally anything and the lyrics come in mind really spontaneously!
Crimson Moon: Has the Covid Pandemic impacted the band at all?
Efstathios: It has been a rough couple of years we say! We maybe not existed as a band but the pandemic really sucked a great amount of life from every single one of us, The band was created to break out of this situation and do something else for once!
Crimson Moon: Do you have any side projects?
Efstathios: Every single one of us has been in a band before, but at the moment only Spyros Papadimitropoulos (bass) who has been manufacturing his solo project and Efstathios Messinis (guitar) who has been also working with his other projects 'High Priest's incense', 'Mavro prosopio' and his solo project as well.
Crimson Moon: What is the music scene like where you guys are from?
Efstathios: The scene is barely hanging on! We need musicians to take the lead, otherwise it will be dead eventually! What we need is support from the bands and audience in order for this to succeed…
Crimson Moon: Who are some of your musical influences?
Efstathios: We like to listen to a lot of artists! But being in the rock genre we like whatever goes towards the Indie / alternative / garage / heavy rock genres. We try to be influenced by bands as Queens of the stone age, Kyuss, Arctic monkeys, Eagles of death metal, Fu Manchu and many many kore really, our list could be going on and on and on.
Crimson Moon: What is the band like when you play live?
Efstathios: It's awesome! We like to express ourselves by any means possible! We have a high connection with the crowd and we rock to hard! It's amazing every time we rock the stage! Literally , no words can describe the feeling!
Crimson Moon: Have you guys ever played in another country?
Efstathios: Nope! But we wish we could hit the stage in other countries pretty soon! It would be very cool!
Crimson Moon: Do you do anything special warm-ups you do before you play live?
Efstathios: The three of us singers we try not to talk a lot as usual vocal practice. And we do voice warm ups while drinking tea as a silly pre show ritual of ours!Our drummer does his usual rudiments on a pad!
Crimson Moon: What made you want to be in this band?
Efstathios: Friendship, wanting to be stars I guess, wanting to show our music and crazy ideas to the world, show the folks what we're made of… And the whole feeling of adrenaline before you get on stage that makes the heart beat and yourself say 'Here we go again'…Might sound a bit to much, but yeah… This is us!
Crimson Moon: If you weren't in this band would you still be involved in the music industry?
Efstathios: We can not say for sure who would be involved, except of the two members that are already involved into other projects as well, but surely everyone would love music the same and would try to make the best out of himself.
Crimson Moon: As a musician what advice can you give to fellow musicians just starting out?
Efstathios: Listen up guys! We are going through difficult times in music, especially our music. Don't be afraid. Use your skills and shine because you can. Never quit! This is our message to all fellow musicians!
Crimson Moon: What does the future hold for the band?
Efstathios: We have some live show programmed in the near future and we are also releasing our full album in a couple of months. Stay tuned! Great things are coming! As for the future, we hope to play some festivals and travel around so more people can see as play live!
Cheers!
Contact them at:
https://www.facebook.com/Trailer-Park-Girl-104514792052342
https://www.instagram.com/trailerparkgirlpatras/
https://trailerparkgirlgr.bandcamp.com